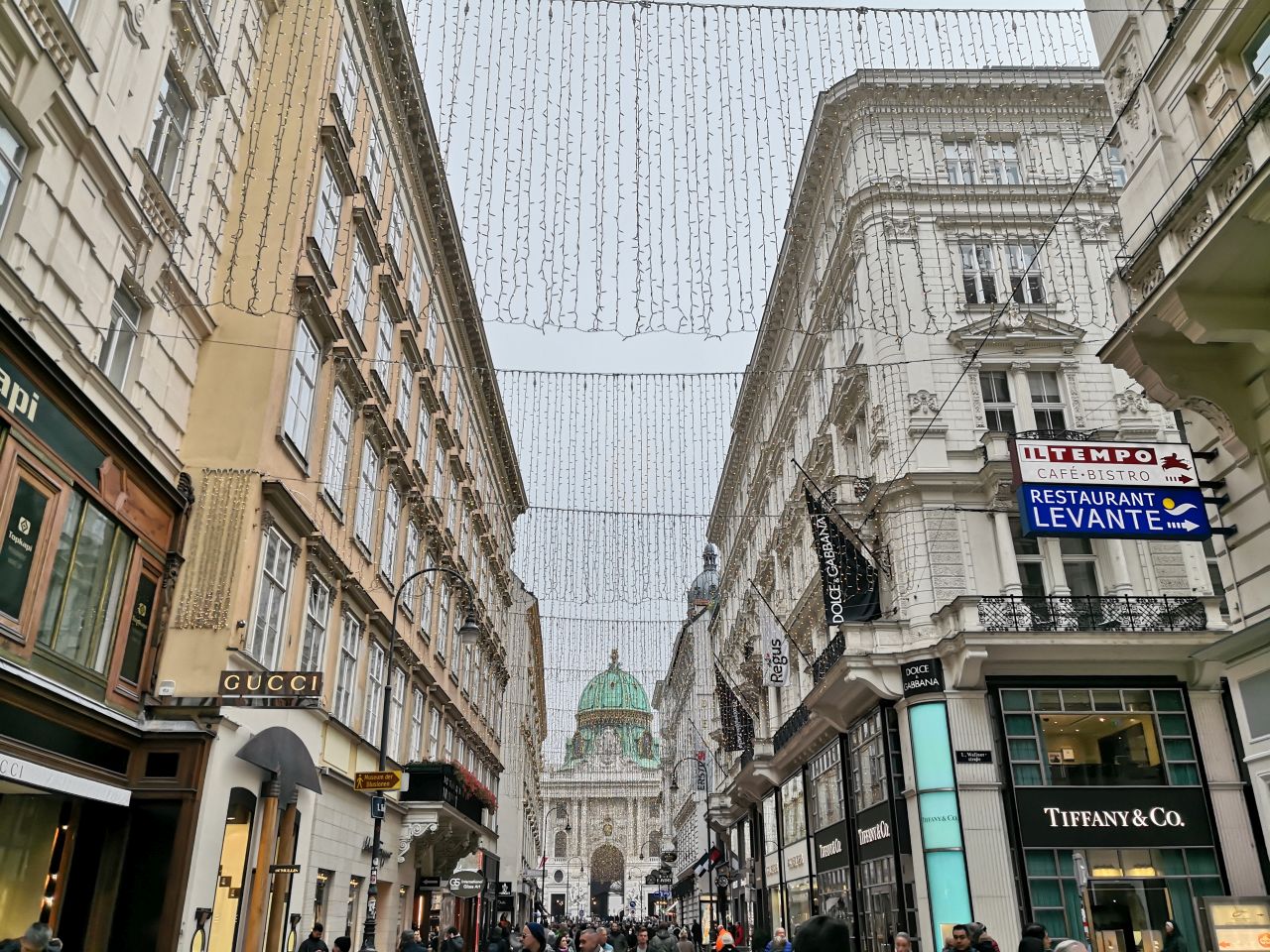 The view of Vienna's Hofburg Palace as a backdrop is enough to make Kohlmarkt the best street in Vienna, but there is even more to that. But it is much more than that. This is quite short in length and not that wide street has some long history and stories to tell. It is filled with historical buildings and high-end shops and venues, and it is a part of a busy pedestrian area in the heart of Vienna.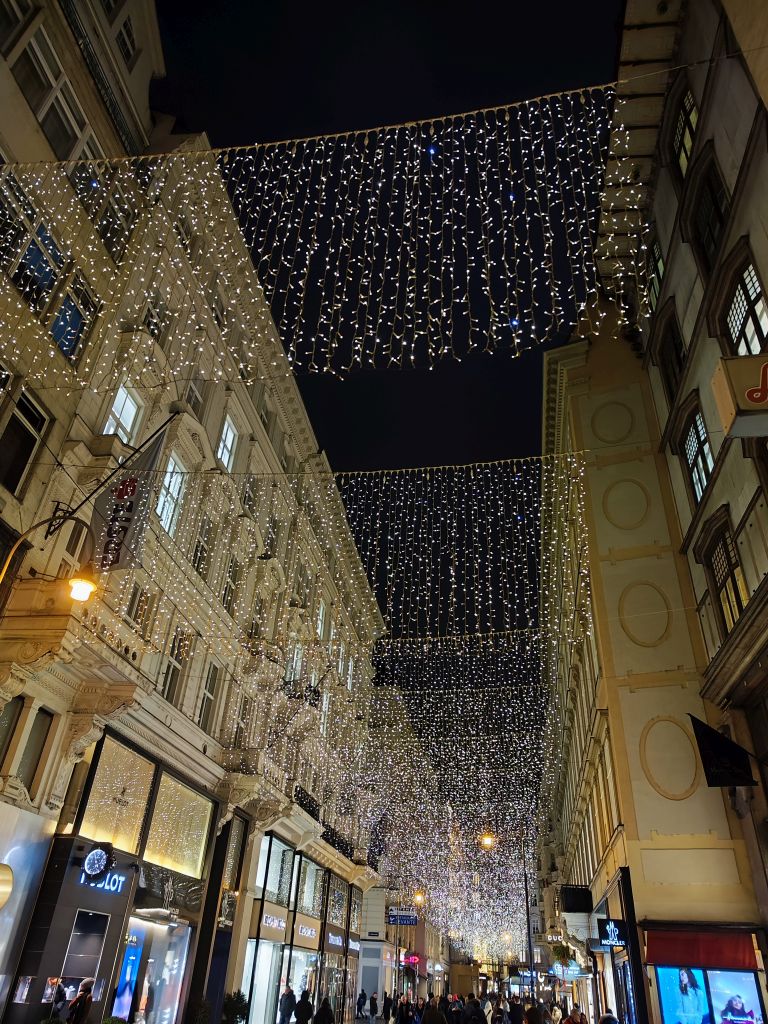 Many visitor tours are passing through Kohlmarkt and many stop at the iconic Demel café and confectionery shop, which is standing there since the 18th century. Speaking of high-end shops and history… Pro-tip for Demel, don't stay in line without a reservation, reserve your table online.
History of Kohlmarkt
Kohlmarkt was a street leading to an ancient trench (today's Graben) under the walls of Vindobona, a Roman fortification dating back to 100 CE. The street became popular with coal and charcoal sellers, hence the name, Holzkohle – charcoal.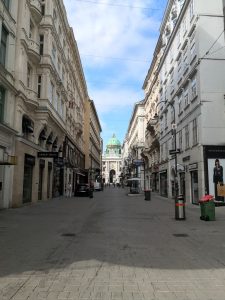 When the Hofburg palace complex was built, the street became filled with luxury shops due to the vicinity of royalty and rich customers. While facing Michaelerplatz and Michaelertrakt (the northern facade of the Hofburg), Kohlmarkt became one of the most scenic streets in Vienna.
Today, Kohlmarkt maintains its exclusivity with high-end shops and it makes 'golden U' a main pedestrian area of the city, together with Graben and Kärntner Straße. Exclusivity is shown also in the level of rent of shops, offices, or residential flats on the street.
What to see and do in Kohlmarkt
Kohlmarkt is quite a short street, with a total length of about 223 m (733 ft), which is shorter than Graben's 257 m (842 ft) and much shorter than Kärntner Straße – 780 m (2,630 ft). As such, there are not many things you can see and do, but it will be a street you will definitely frequent when walking around Vienna's city center.
Shopping
If you are in for luxury shopping, Kohlmarkt is your place. Many top brands can be found here in their exclusive shops, and you can often see the lines of people waiting to enter. Karl Lagerfeld, Salvatore Ferragamo, Michael Kors, Dior, and Fendi are just a few of the famous brands. Here is a list of shops on Kohlmarkt street: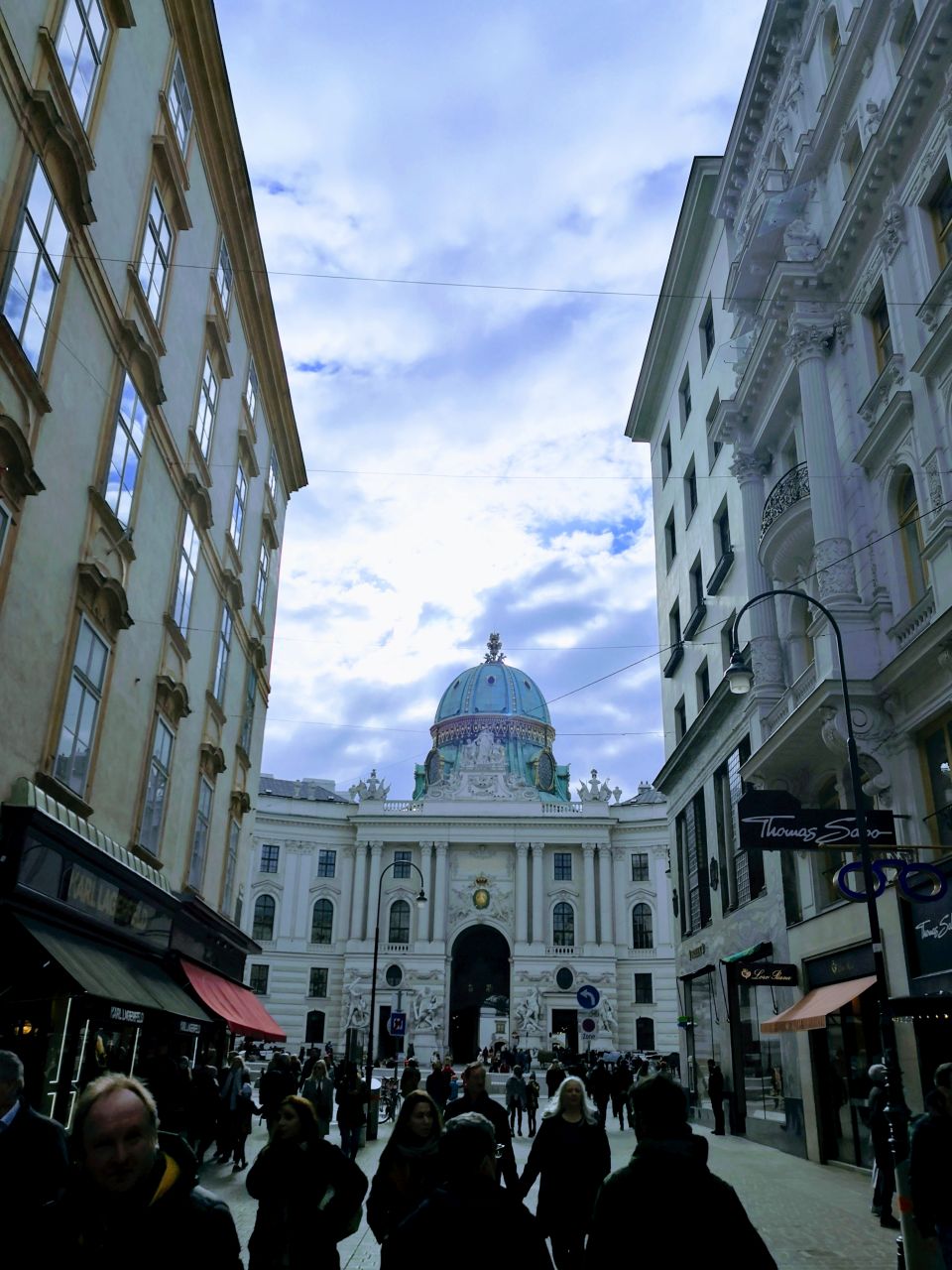 Major landmarks on Kohlmarkt
Kohlmarkt is a street with a long history and the buildings we see today were built on the original plots of the former buildings or were refurbished buildings, mostly during the 19th century. Here are the most notable landmarks:
The Looshaus is one of the central buildings of Viennese Modernism in Vienna. It marks a departure from historicism, but also from the floral decor of Secessionism.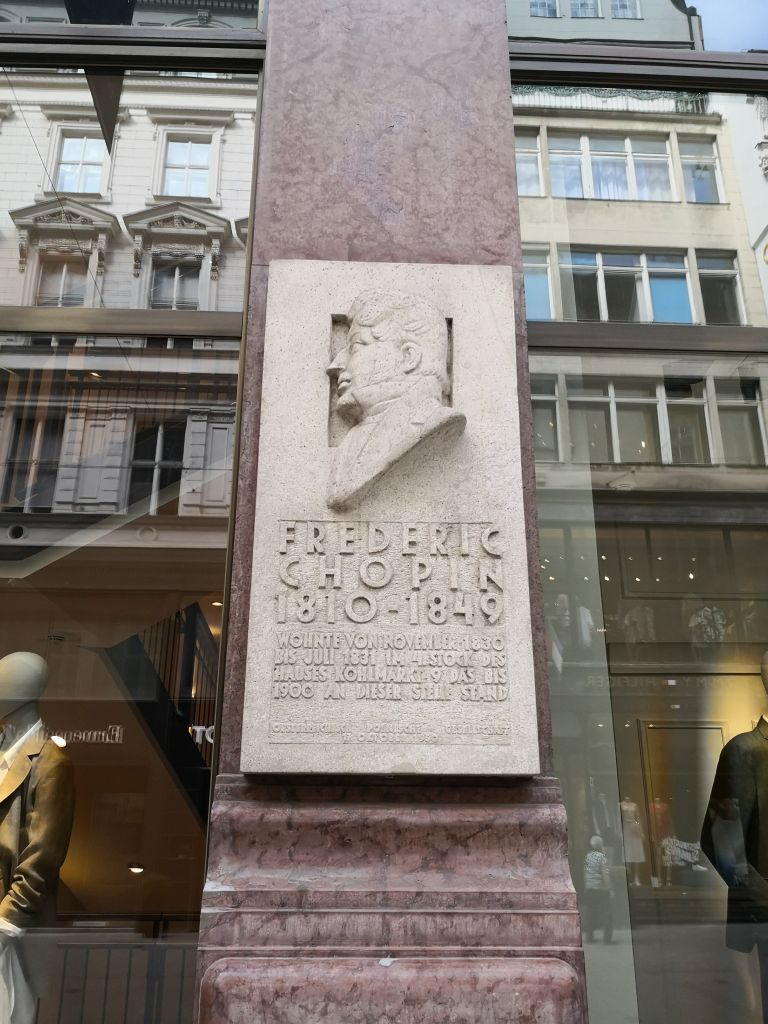 The Artaria-Haus is a building in the Art Nouveau style. It was built between 1900 and 1902 according to plans by the architect Max Fabiani.
Manz publishing house and university bookstore building. This famous building dates back to the 19th century.
Plaque in Kohlmarkt 9, where Frederik Chopin lived between 1830 and 1831.
Photoshoot
As we mentioned earlier, Kohlmarkt has a unique backdrop – the north façade of the Hofburg. This makes it a very instagramable street, especially early in the morning or during the sunset. During Christmas time, Kohlmakt is decorated with lights and it is even more attractive for taking photos.
Conclusion
Kohlmarkt is a relatively short but very important street in Vienna. It is famous for its long history and high-end shopping. It is part of a pedestrian zone formed together with Graben and Kärntner Straße. It's a beautiful street great for photoshoots and easy walks. Safe travels and see you soon!
U3 (Herrengasse) or busses 1A or 2A (Michaelerplatz or Graben, Petersplatz). Kohlmarkt is very centrally located and it is reachable on foot from any place within the city center