Information about education in Vienna is important for your relocation to the city for several possible reasons: you have children that need to attend school, you are enrolled as a student at a university in Vienna or you are a teacher and you are looking for a teaching job. Whatever the reason is, we are providing here compiled information about education in Vienna from kindergarten to university level.
Kindergartens
Children in the age between 3 and 6 years usually attend kindergarten, before they start primary school. There are several options for kindergartens in Vienna: public (government-run), private (German, bilingual, or English), company-provided, and parent group run (Kindergruppe).
Public kindergartens are run by the government and they are located and dedicated to children by the district. They have classes of up to 24 children and working hours are 7:00-18:00. They teach/tutor in German language and you can find more information about registration here.
Private kindergartens are privately owned, and they cater to kids speaking German, English, or bilingual. They are more expensive than public ones, but the ratio of staff to the number of kids is much better. There are plenty of private kindergartens throughout Vienna.
Company-provided kindergartens are predominantly designed for various types of employees, public sector, local administration, and large companies such as ÖBB, but also provide services if space permits, for children of parents not employed there. More info here.
Kindergruppe kindergartens are run by parent groups and are small classes of children of up to 15 with 2-3 parents supervising them. More info here.
Schools
Public schools
The school is compulsory for all children from age 6 and lasts for 9 years. The school system is divided into primary school (grades 1-4), middle school (die Neue Mittelschule) (grades 5-8), and secondary school (grades 9-12). In the case of technical schools (specialist schools), there is a 5-year curriculum. Public schools are free.
Types of public schools
There are several different types of schools in the primary, middle, and secondary areas. There are classic primary schools with two stages: junior stage I and junior stage II; secondary modern schools, pilot scheme middle schools, pre-vocational schools, and all-day compulsory schooling.
Academic Secondary Schools Providing General Education (AHS) provide diverse curricula and students can choose several paths by selecting different sets of subjects.
More info about the school system in Vienna you can find here.
Private International schools in Vienna
These are private international schools in Vienna. They cover a wide range of teaching curriculums and activities for children at the primary and secondary levels.
AMADEUS International School Vienna is a school with a focus on music and arts education. It caters to children from an early age (3-5 years old) until the pre-university stage. The school offers regular attendance and boarding school as well. Located in the 18th district.
Danube International School. The school provides teaching from an early age (3 years old) and all the way to the pre-university level. Located in the 2nd district, on the outskirts of Prater Park.
International Christian School of Vienna. This school teaches an American curriculum with a strong focus on Christian values. It caters to both primary and secondary-level children ages. Located in the 22nd district.
Japanese School in Vienna. This school provides education for Japanese nationals. Located in the 22nd district.
Lycee Francais. French primary and secondary school, following the French curriculum. Located in the 9th district.
Mayflower Christian Academy. Pre-school and primary school with strong Christian values in their curriculum. Located in the 10th district.
Meridian International School. Bilingual school with Austrian curriculum. Located in the 19th district.
Swedish School. This school caters to Swedish-speaking children from kindergarten, preschool, and primary levels. Located in the 19th district.
The American International School Vienna. This is an international school with an American curriculum, and it caters to children from kindergarten age until pre-university grade. Located in the 19th district.
Vienna European School. This school has two locations, both in the 18th district, and it has kindergarten, elementary, junior high, and senior high school.
Vienna International School. This is a large international school very popular with UN and diplomatic families in Vienna. Located in the 22nd district.
Special schools and special needs support
There are also available special schools for children with learning and other disabilities, mental or physical, who are unable to follow the mainstream curriculum.
Support for special needs in public and private schools is on a very basic level, which makes integration of children with special needs quite difficult. We will dedicate a separate post on this topic.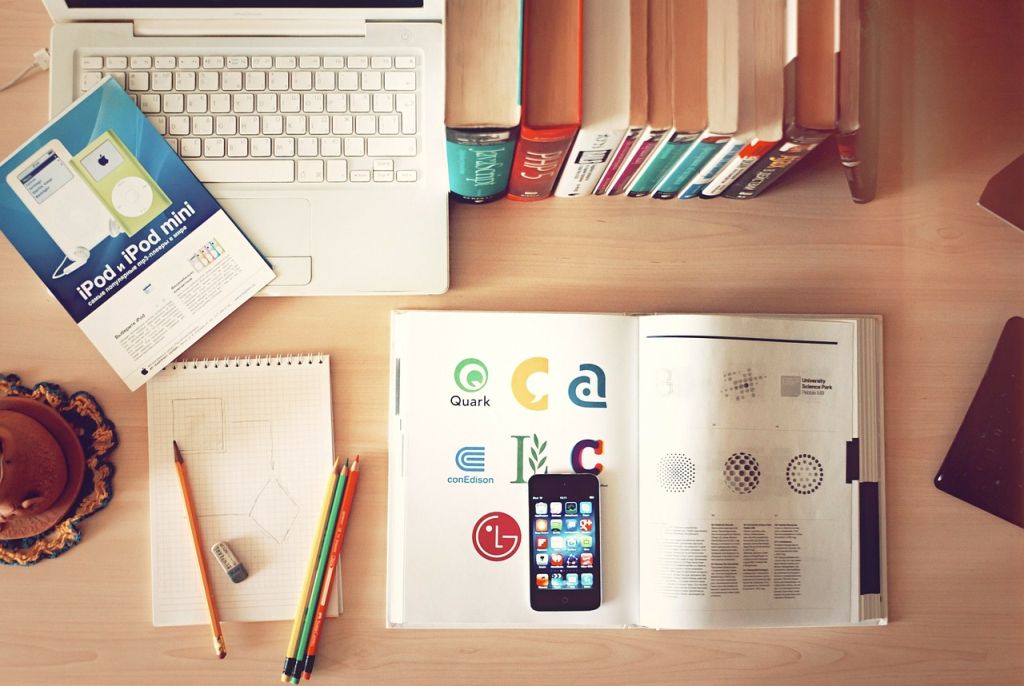 Homeschooling/online schooling
For parents that cannot send their children to one of the schools available, public or private, there is an option of home-schooling in Austria. Since schooling is mandatory, all parents residing in Vienna will be notified about schooling requirements and they will have to provide justification if they decide to home-school their children.
The most common reason for home-schooling is children with special needs who cannot attend the mainstream school system and cannot fit well in special needs schools.
With the current pandemic situation, many schools offer online curricula and there is also fully online school available (globally, not in Vienna/Austria).
Universities in Vienna
There are around twenty universities in Vienna of various types and various levels of degrees. Most of them are public universities and they cover a wide range of curriculums: science, arts, economics, social studies, medicine, and so on. Public universities are well-established and recognized around the world for the quality of teaching and educational programs. Here is a list of public, and private universities, and universities of applied sciences.
Public universities
The University of Vienna. The largest public university in Austria offers curriculums through fifteen faculties and has on average 120,000 students between graduate, postgraduate, and doctoral studies. It was established in the 14th century, so it is a respected, long-standing institution.
TU Wien. This is Technology University, established in 1815, so it is another long-standing institution. It has close to 30,000 students and it offers teachings in technical sciences, such as civil engineering, computer science, mechanical engineering, chemical engineering, and so on.
The Medical University of Vienna. Originally the oldest medical school in the world, this university teaches medicine and hosts up to 6,000 students. The original medical school was founded in 1365 and the current form is from 2004.
Vienna University of Economics and Business. This is one of the best business schools in Europe. It was established in 1898 and has almost 24,000 students.
Academy of Fine Arts Vienna. Established in the late 17th century, this academy hosts almost 1300 students. Outside of its teaching curriculum, the academy is also famous for rejecting Adolf Hitler twice when he applied to become a painter.
University of Applied Arts Vienna. Originally established in 1863 as the Vienna school of arts and crafts, this institution was awarded the status of a university in 1970. It teaches approximately 1800 students.
University of Natural Resources and Life Sciences. Popularly named BOKU, this University has more than 11,000 students on average. Its teaching program is focused on managing and protecting natural resources and preserving natural habitats
The University of Music and Performing Arts Vienna. With over 3,000 students annually attending this University this is the largest school of this type in Austria and one of the largest in Europe. It was founded by Society for the Friends of Music in 1817.
University of Veterinary Medicine Vienna. The University was founded in 1767 as the third university of this type in the world. It has approximately 2,800 students.
Private Universities
Jam Music Lab, established in 2011, teaches jazz and popular music.
Music and Arts University of the City of Vienna was established in 1938 and attained private university status in 2005.
Sigmund Freud University Vienna, established in 2005, this university focuses on Psychotherapy Science, Psychology, Medicine, and Law.
MODUL University Vienna, originally established in 1908, this university is offering courses in tourism, new media information technology, sustainability, business management, and public administration, since 2007.
Webster Vienna Private University, founded in 1981, is a private American university, affiliated with Webster University in St. Louis, USA. Education areas covered are business and management, international relations, media communications, and psychology.
Universities of Applied Sciences
University of Applied Sciences Technikum Wien was established in 1984 and has 4,000 students on average.
University of Applied Sciences Campus Vienna (FH Campus Wien), established in 2001 and has 6,000 students.
Lauder Business School is an English-language business school, established in 2003 and with 350 students on average.
Conclusion
Vienna offers a full range of education services from an early age, through primary and secondary school, and all the way to universities with bachelor, master, and doctoral studies. Public education in Vienna is mostly free while private schools and universities can be quite costly. Choosing a school for your children might be challenging, but Vienna definitely has many options to offer.