Unless you are superhuman, you will need to use the bathroom, grab a bite, or rest at some point in your journey. Interstate rest stops make it easy to exit and enter the interstate regardless of why you need to stop.
These facilities are often owned by the state and are open to the general public. You will usually find spots to park for the night, RV dump stations, water fountains, picnic tables, public toilets, and fuel stations.
If you need to stop at interstate rest stops, here are some of the many benefits you can expect to enjoy.
1. Easy To Access
Interstate rest areas are easy to access. Instead of navigating traffic, you can use the on and off-ramps. RVs usually follow the "truck/trailer" sign for parking; therefore, you do not have to worry about watching out for smaller vehicles moving through a parking area.
2. State Maintained
Interstate rest stops are maintained by the state. This means they are cleaned multiple times throughout the day, so you do not have to worry about a dirty or messy bathroom at a rest stop.
Furthermore, the state ensures that all minimal comfort amenities are clean and safe to use or consume by the traveling public.
3. Great Food Options
Rest stops are great places to get food. Many rest stops have restaurants that cook up healthy fast foods. So, whatever your dietary requirements, you can be sure to find a restaurant that offers healthy options.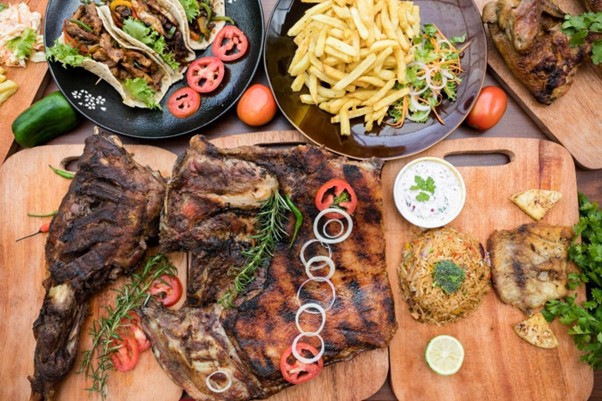 4. Enhance Traffic and Safety Operations
Generally, interstate rest stops aim to enhance traffic and safety operations by providing shelter during severe weather and emergency conditions, mitigating shoulder-pairing issues, and reducing traffic-related car accidents.
5. Access To Amenities
At a rest area, you can access different types of amenities, including:
Wi-Fi
Pet areas
Restrooms
RV stations
Picnic tables
Vending machines
Even better, you can access these amenities without exiting onto a secondary road.
6. Reduce Shoulder Stops
Vehicles parked on the shoulder pose a hazard to approaching motorists. A study by the Federal Highway Administration (FHWA) found that 3 percent of all car accidents involve vehicles on the shoulder.
Data from AAA Foundation or Traffic Safety also shows that shoulder accidents cause 12 percent of interstate highway deaths.
To reduce fatal crashes resulting from shoulder stops, you should stop at a rest stop. Interstate rest stops have ample parking spaces where you can safely park your vehicle without endangering the lives of other motorists.
7. Prevent Driving In Bad Weather
The weather is unpredictable. One minute the sun is out; the next, it is raining heavily, making it almost possible to see ahead.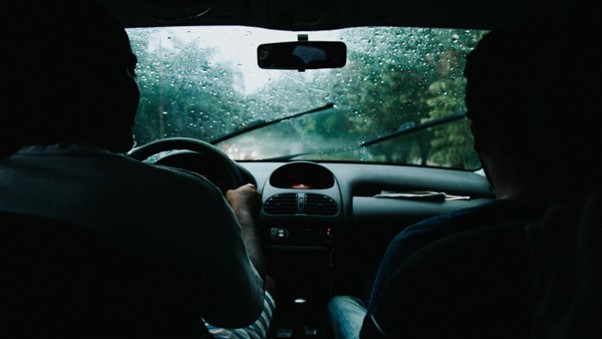 If the weather changes when you are on the interstate, stop at a rest area and wait for the rain or storm to die down.
Driving in bad weather can force you to make quick driving maneuvers that can lead to skids. Furthermore, the glare of coming lights and the rain on the windshield can reduce visibility, resulting in a car crash.
Do not drive in bad weather. Get off the interstate, stop at an interstate rest stop, and wait for the weather conditions to become conducive for driving.
8. Reduce Fatigue-Related Car Accidents
Fatigue kills! According to the National Safety Council, 6,400 people die yearly in car accidents caused by fatigued driving.
Driving when tired is just as dangerous as drunk driving because:
A driver's reaction time, awareness of hazards, and attentiveness worsen the more tired the driver is.
Driving after staying up for more than twenty hours is equivalent to driving with a 0.08 percent blood-alcohol concentration.
A driver may experience microsleep, which is a short period, usually four to five seconds of inattention. During this period, a driver may drive at highway speed, putting their life and that of other motorists at risk.
If you start feeling tired when driving, it is time to get off the road, stop at a rest stop, and get some sleep. Sleep is the only way to overcome fatigue, so ensure that you sleep as you need to before you get back on the road.
Other signs that should motivate you to stop at a rest stop include:
Itchy eyes
Drowsiness
Heavy eyelids
Slow reactions
Repetitive yawning
Difficulty concentrating
Difficulty staying in the lane
Pain or stiffness in the neck or shoulders
Feeling uncomfortable and having difficulty finding a comfortable sitting position
If you notice these signs, park at a rest stop and get some sleep. You will wake up feeling recharged and will be less likely to be involved in a car crash.
Summary
Rest stops are an integral part of the interstate system. They enhance traffic and safety operations, reduce shoulder stops, prevent driving in bad weather, and reduce fatigue-related crashes.
If you travel long hours on the interstate, make it a point to stop at an interstate rest stop and get some much-needed rest.