What are the most interesting facts about Vienna? Vienna is a truly fascinating city with many things to offer and even more things to discover. That's why there is no surprise that this city is full of interesting facts. Also, Vienna is a city with such a rich and intense history that just reading about it is enough to amaze you. Some facts you probably know already, others will surprise you. Let's go through some of them and see what you know and what is new to you.
Vienna is the world capital of waltz; as many as 450 balls are organized in the city annually, especially during January and February. If you love classic dance and a classy wardrobe, here is your chance! Although waltz as a music genre and dance style existed for centuries and in various locations, it was immortalized with the famous waltz The Blue Danube, composed by Johann Strauss II. This is the melody we usually hear when we think of waltz.
The famous "Requiem" of Mozart sounds the best (according to music experts) when performed in St. Stephen's Cathedral in Vienna, where five organs are played simultaneously. The second best sounding are Vivaldi's 'Four Seasons', so don't miss this performance which is often played inside the cathedral.
One of the oldest, fully functioning Ferris Wheels in the world is in Vienna. Famous Wiener Riesenrad is located in Prater and it is a recognizable part of the city's skyline since the 19th century. The wheel has an interesting and turbulent history, like most of Vienna.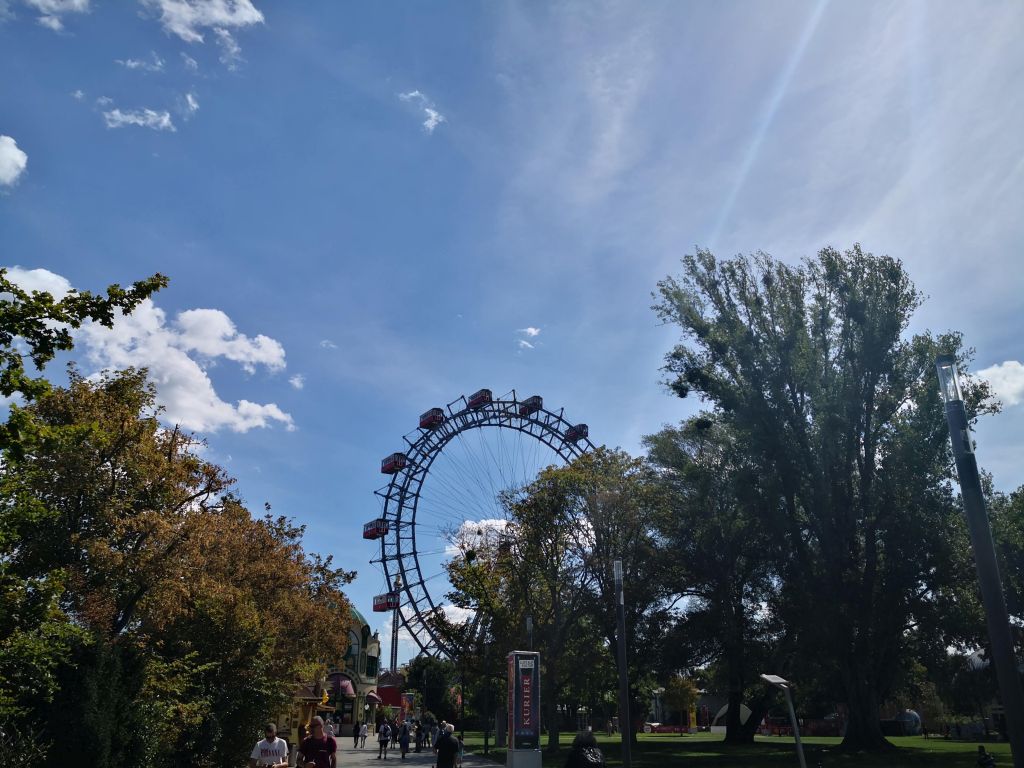 Famous French croissant was originally made in Vienna all the way in the 17th century. Only when it was brought to France by Marie Antoinette, did it become recognized as French pastry. Viennese people don't mind this 'adoption', they have plenty of other pastry and local sweets to call their own.
Vienna Town Hall (Rathaus) area is being converted every winter into a large skating rink. It is operational until March (or at least until cold weather is there) and it is free for children. This is such a great tradition that matches the outdoorsy nature of Austrians.
Vienna has one of the largest cemeteries in Europe, Zentralfriedhof (Central Cemetery), with more than 3 million burials. This is a tourist attraction in its own right, as many famous people have a final resting place there: Brahms, Schubert, Beethoven, Strauss, etc. You can spend hours (or a few days, actually) exploring the grounds of this impressive cemetery.
Vienna drinking water is supplied from mountain springs and it is one of the best quality waters supplied to a major city. Vienna water supply is protected by the law and it cannot be privatized or alienated in any way and it is considered a public good (which should be the case anywhere in the world, but this is a topic for a separate discussion). As an extra benefit, water flowing from the mountains is also generating enough electricity to power up a small town.
You can rent a suite and stay in Schonbrunn Palace. Yes, that's right, you can stay overnight and feel like a king, or an emperor, to be more precise. For as 'little' as 500-1,500 Euro ($600-$1,800) per night, you can enjoy a 160 sqm suite and feel regal.
Speaking of having money to spare, you can adopt a rose in Volksgarten, or the Schlosspark Schönbrunn. For a small fee starting from 350 Euro ($420), you can adopt a rose in one of these parks, but keep in mind, there is a waiting list. Money can't buy everything, apparently. The rose will be carrying your name to show your sponsorship (and ability to spare a few hundred bucks).
Vienna has the largest social housing complex in the world. It is located in the 19th district and aptly (or not, it depends) named Karl Marx-Hof. But, like everything in Vienna, it is a well-maintained and pleasant place to live. There are many social housing complexes in Vienna and you would never guess it based on their looks as they are modern and well maintained.
Vienna is a city with the largest production of wine within city limits in the world, almost 2.5 million liters are produced every year from wineries located within city limits. Visiting wineries is very popular with tourists and locals alike and there is even 'winery hoping' – a very developed local activity.
Tiergarten Schönbrunn, Vienna Zoo, is one of the oldest zoos in the world. It was founded in 1752. Not only the oldest, it was also named the best zoo in the world in 2010. It is still a great zoo though, it has become much better since 2010.
Wiener Zeitung, a daily newspaper published in Vienna, is the oldest newspaper continually printed since 1703 when it was originally known as Wiennerisches Diarium.
Beethoven has left so much impact on Vienna, that there are over 30 landmarks around the city related to this famous composer – monuments, sculptures, house, museum, and of course, his final resting place. This is understandable, as he spent 35 years of his life in the city.
Performances in Vienna Opera are always executed in the language of the original libretto. This spectacular opera house can host more than 2,200 spectators and almost never have performances two days in a row. Many performances are shown live online and on large screens outside of buildings, to make sure classical art is not the privilege of the few (and wealthy) only.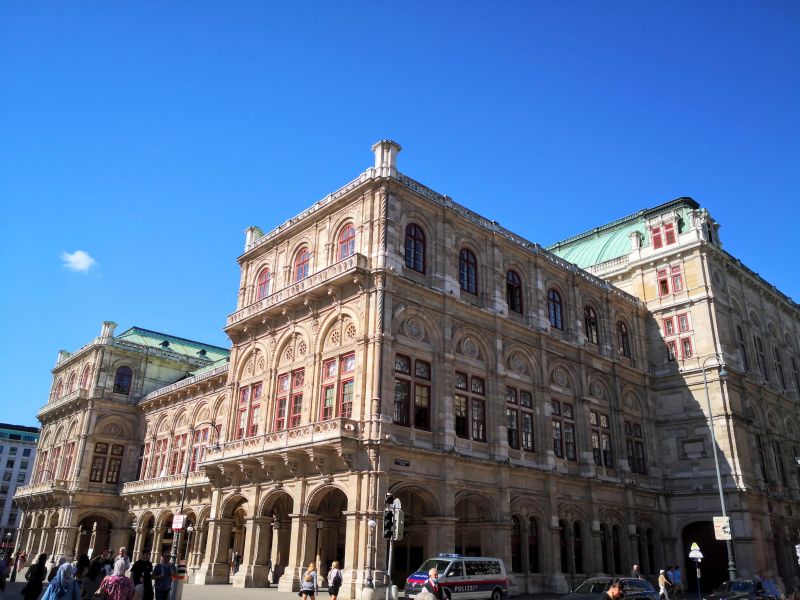 These are just 15 interesting facts about Vienna we listed from the top of our heads. There are literally dozens of interesting facts to learn about this amazing city. We will update by expanding this post or writing separate posts about more facts.