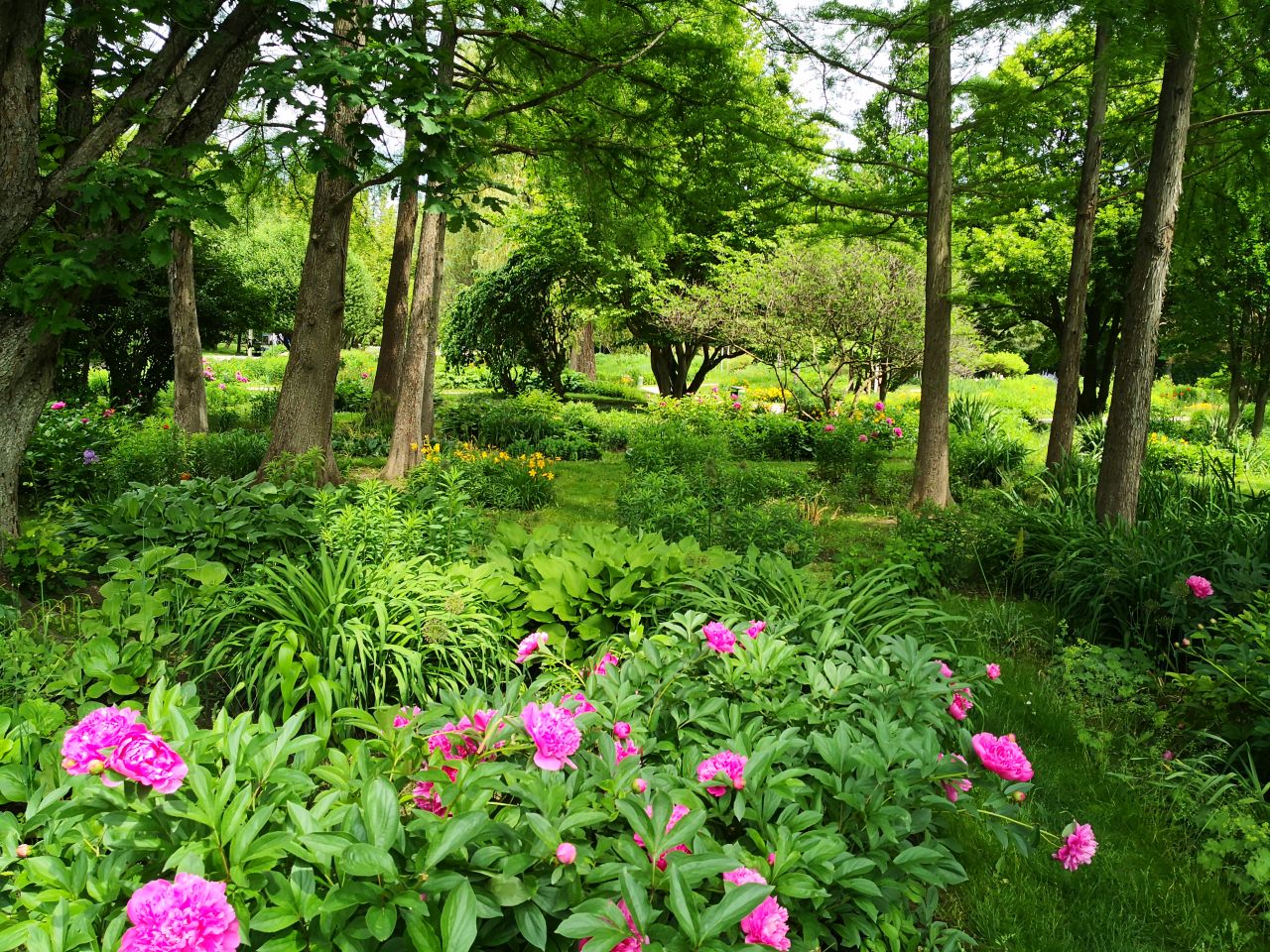 Located on a piece of land between the Danube and old Danube (Alte Donau), Donau Park is a landmark green oasis just a few minutes from Vienna center. Much larger than nearby Augarten, Donau Park is a very recently built park in Vienna in general. It covers an area of more than 632,000 square meters (156 acres) and it stretches from behind the Vienna International Center and all the way until the Donauturm, its main landmark.
Quick facts
Name: Donau Park

Type of attraction: Public park

Built/opened: 1963

Location: Wallenberggasse, Am Donaupark, 1220 Wien

How to get there (public transport): U1 (Alte Donau or Kaisermühlen VIC stop), Bus 20A (Donauturm)

Price/ticket: free

Opening hours: 7 days a week

Official website: Donau Park
History
The Donau Park, which was created on the occasion of the Vienna International Garden Show 1964 (WIG 64) between the main Danube and the Old Danube (Alte Donau), was one of the largest urban development projects in Vienna after WWII. It was not only intended to help the population of the Donaustadt, Brigittenau, and Leopoldstadt districts relax but also to help urban development of the areas on the other side of the Danube.
The park was built on the site of the former Bruckhaufen garbage dump, the illegal settlement of Bretteldorfand, and the former military shooting range Kagran, where notorious executions took place during the Nazi era.
The design by then Director of the City Gardens Department, Alfred Auer, envisaged open and natural areas in the center of the complex and small-scale, geometrically designed exhibition areas in the peripheral areas. A 180,000 square meter "lawn bowl" and the 30,000 square meters artificial iris lake formed the center of the area. All around are grouped special and themed gardens as well as twelve "Gardens of Nations", which had been designed by renowned landscape architects; a total of seven million plants were used.
Around 2.1 million visitors from Germany and around the world came to the garden show from April 16 to October 11, 1964.
The original exhibition area was later trimmed by the construction of the UN City, the Austria Center Vienna, the Danube City, and the expansion of the Danube bank motorway. With around 65 hectares, Donau Park is still one of the largest parks built in the City of Vienna after 1945.
What to do and see in Donau Park?
Like with any other urban park, the most common use is for recreation, walks, and some sports activities. There are plenty of walking and jogging paths, manicured lawns, and green areas to enjoy your day there. Since it's a themed park, you can also learn about the history and other countries with many sculptures and monuments posted there since the foundation.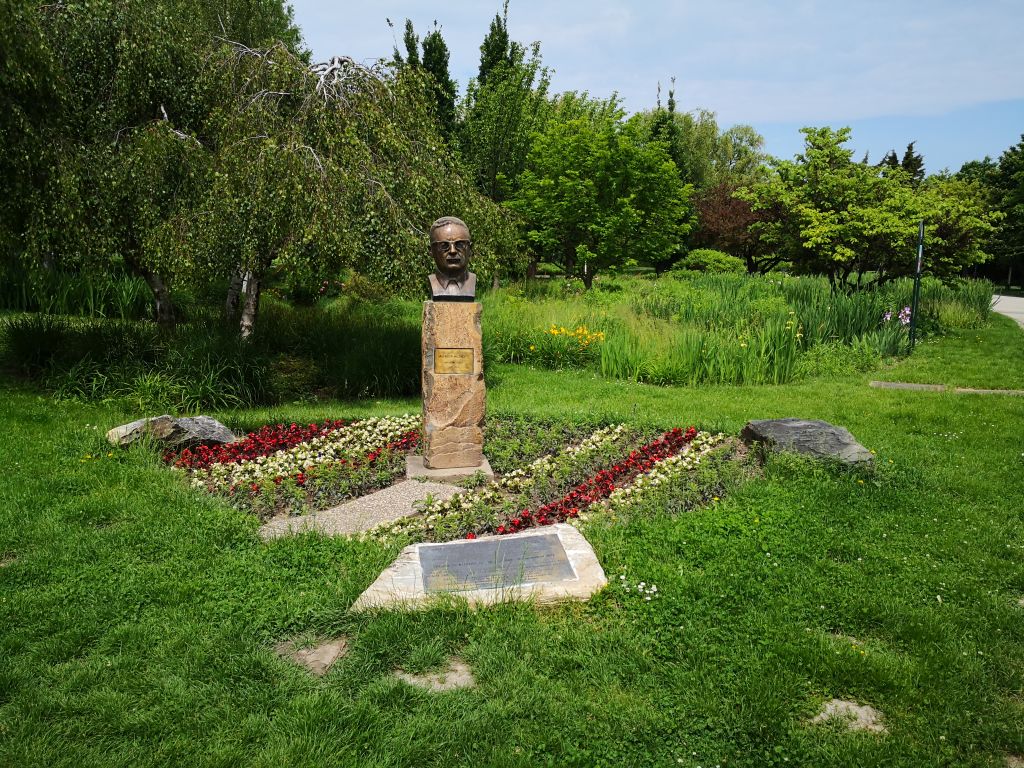 Playgrounds and sports fields
In Donaupark there are playgrounds and sports fields with a total area of ​​over 32,000 square meters. These facilities include:
3 children's playgrounds with sandboxes, swings, slides, climbing combinations
1 playground with fitness equipment
8 ball courts for basketball, soccer, table tennis, boccia, and tennis
7 game tables with chess boards and 4 floor chess systems
2 skate facilities
1 trampoline
1 toboggan hill
Sightseeing features
From sightseeing features, we would highlight the Danube tower, which is a monumental attraction in its own right. Others include Papstwiese, the lake, and the Korea House of culture. There are many artworks and art installations scattered around the park and it is worth discovering them.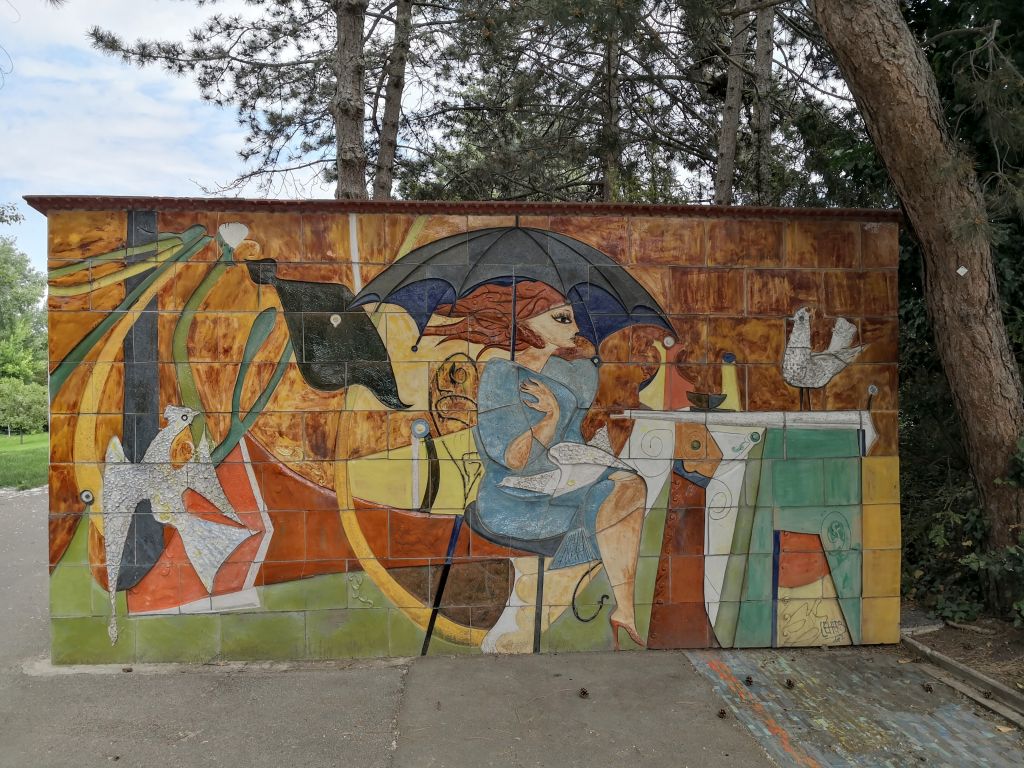 Danube Tower
The Danube Tower was built in 1964 as a symbol of modern Vienna. At 252 meters, it is still the tallest structure in Austria. In just 35 seconds, visitors can get to a partly open and partly glazed viewing terrace at a height of 150 meters. There is also a restaurant in the Danube Tower that rotates on its own axis, as well as other catering facilities.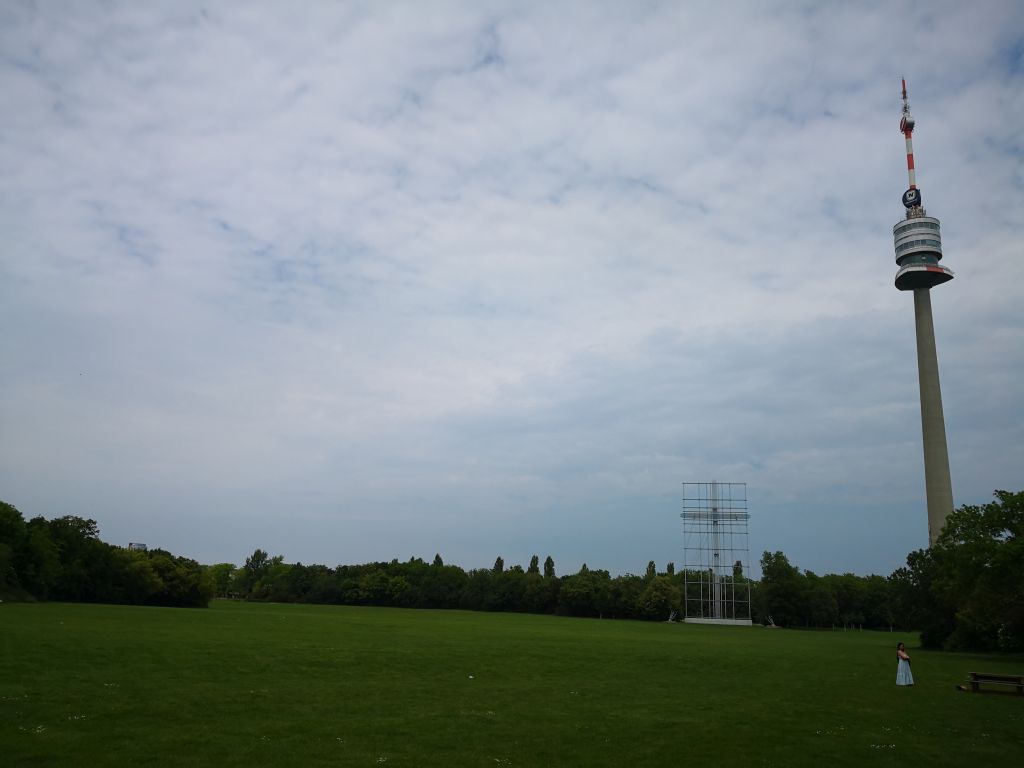 Papstwiese
Located in Vienna's Donaupark, the Papal Cross is a 40-meter-tall, 56-ton steel cross. In 1983, Pope John Paul II held a Holy Mass there. On Catholic Day (September 12), he and around 350,000 other believers gathered at what would subsequently be known as Papstwiese, a 20-hectare area in Austria's Danube Park, to celebrate.
When it was proposed in 2010 that the cross be torn down due to safety concerns, the city of Vienna and the Archdiocese of Vienna came to an agreement in January 2011 to instead begin restoring the papal cross in 2011. In order to begin the renovations in September 2011, the papal cross was taken down. Today it is a popular meeting place for numerous sports and leisure activities.
Danube Park Railway
The 3.4-kilometer-long Donauparkbahn was opened in 1964. With 3 stations and a journey time of around 20 minutes, it leads through the Danube Park past flower beds and meadows. On the drive, you can discover different parts of the park, which you can explore with a walk afterward.
The Donauparkbahn Liliputbahn Mini-Train is a popular family outing that travels through some of Vienna's most picturesque parkland. There's a good reason for this: the panorama train passes the Danube Tower (Donauturm) and many other well-kept Donaupark attractions along its route. Some of the hidden gems you'll find are inaccessible by foot to the general public.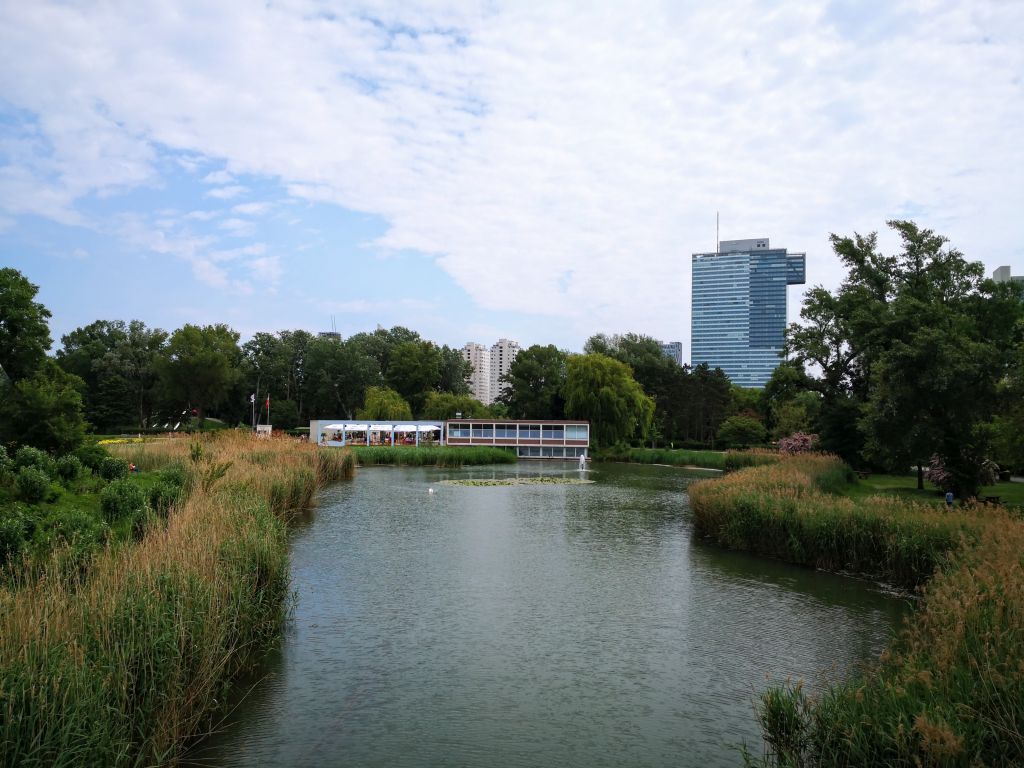 Iris lake
Since the more than 25,000 square meters large iris lake started leaking, it was deepened in 1993. The banks were flattened, and large swamp areas were planted. Plants such as rushes, sedges, bulrushes, frog spoons, swamp lilies, swan flowers, water mint, and hedgehog cobs form a natural biological sewage treatment. Notably, an old population of silver poplars has been preserved at the lake.
Korea House of Culture
The former summer pavilion and memorial of the Vienna International Garden Show (1964) serve people for charitable and culturally interactive use and were restored on May 3, 2012, with an opening ceremony.
Coffeehouse mountain
A mountain was heaped up from the excavated material from Lake Iris. The coffee house on top of it was closed in the mid-1990s, but its basic structure was retained and has been restored.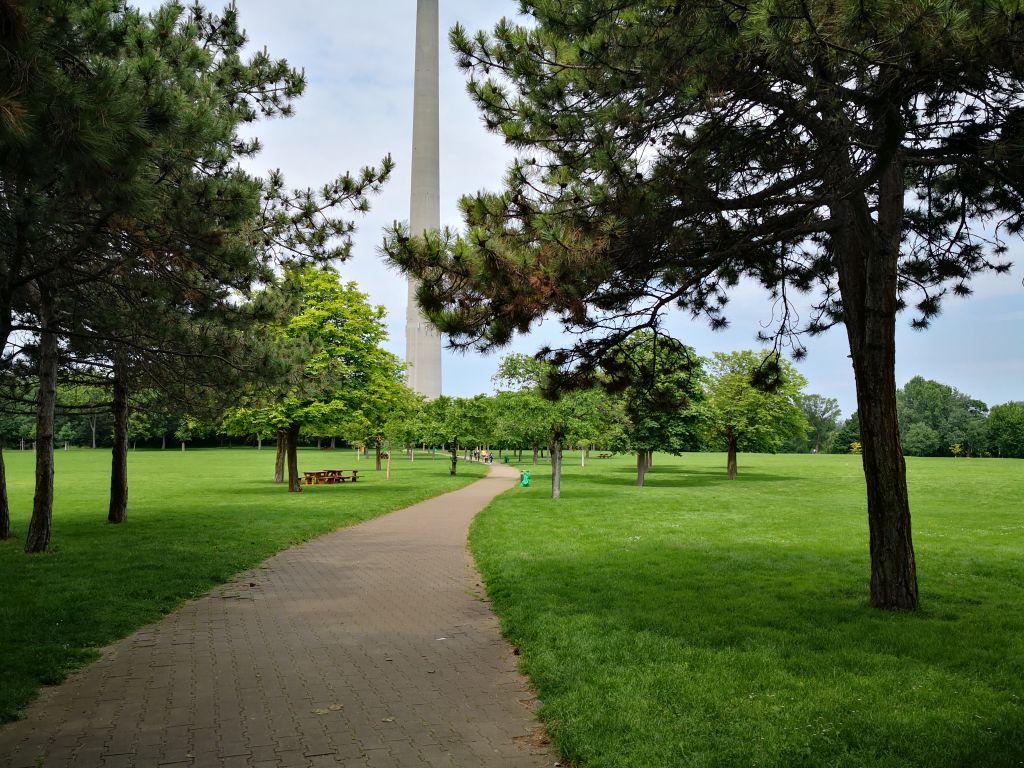 Conclusion
Donau Park is a popular green urban area in Vienna. It is not as famous as its older but notably smaller counterparts Volksgarten or Burggarten, but Donaupark has many things to offer to the people of Vienna and city visitors. With just a few stations away from the city center, Donau Park is a great choice for relaxation on any given day. We hope you will be able to visit it on your next trip to Vienna. Safe travels and see you soon!
U1 (Alte Donau or Kaisermühlen VIC stop), Bus 20A (Donauturm)