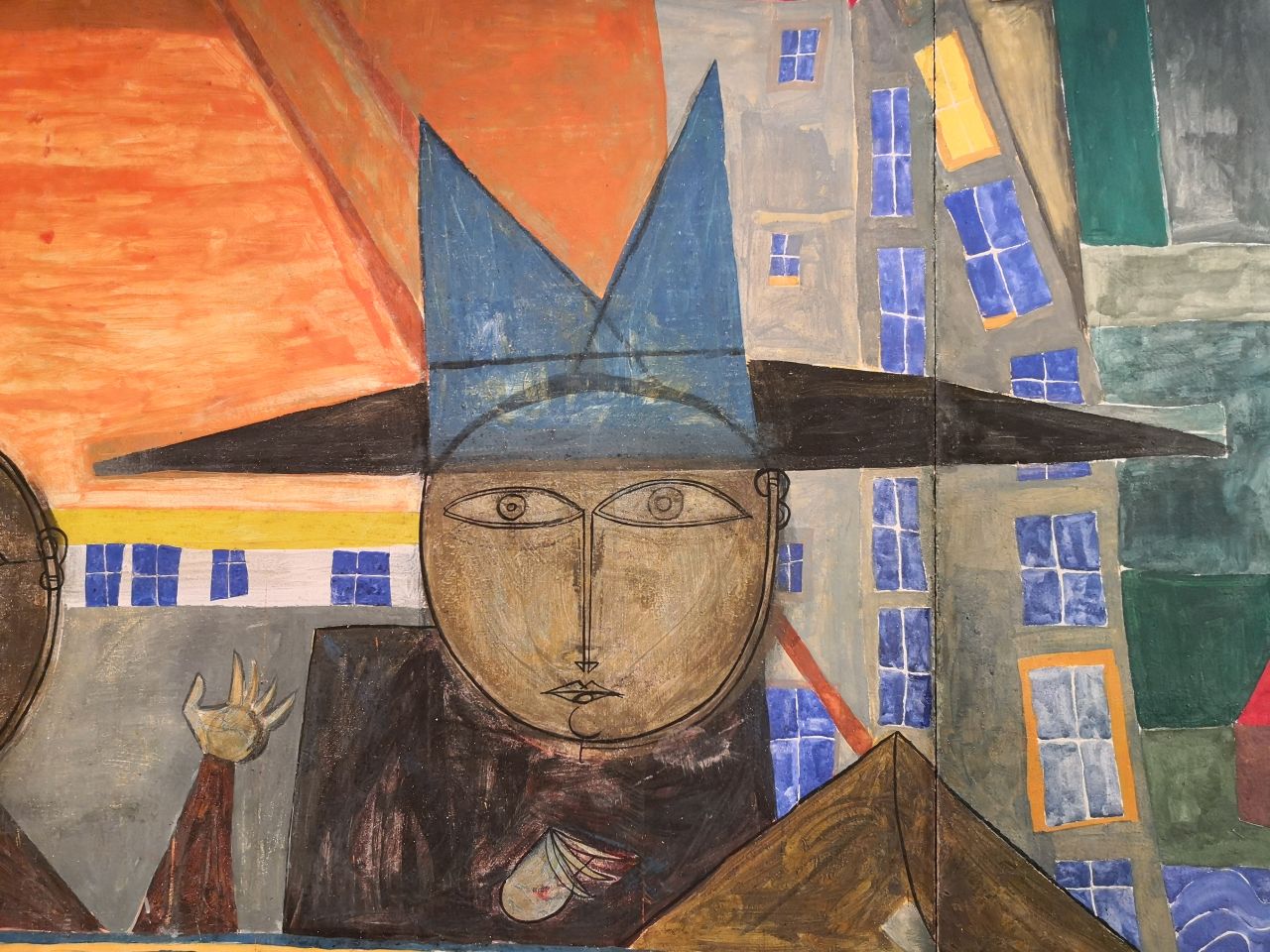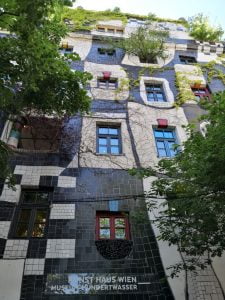 Kunst Haus Wien (Museum Hundertwasser) is Vienna's sanctuary of arts, architecture, and ecology. Founded by visionary artist and architect Friedensreich Hundertwasser, the museum is filled with his work and memorabilia. The building itself is a piece of art, one of many the artist created and left behind in Vienna, Austria, and around the world.
The recognizable style of Hundertwasser is everywhere – in his pictorial art, environmentalism, philosophy, design of facades, postage stamps, flags, and clothing (among other areas where he applied his art).
The museum showcases the artist's work, ideas, and concepts through his writings, quotes, paintings, designs, and conceptual ideas related to art, life, architecture, and ecology.
History
The Kunst Haus Wien was set up by Friedensreich Hundertwasser in the abandoned furniture factory, the façades of which he designed in his distinctive style and he restructured insides of the building into a multi-purpose space (presentation of his own works, a forum for international exhibitions, art gallery, museum shop).
From 1991 to 2007 it was privately run by the Museums Betriebs Gesellschaft mbH under managing director Joram Harel. Since 2007 the Kunst Haus Wien has been a museum of the City of Vienna (Wien Holding).
The museum has five levels, the top one was an apartment used by Hundertwasser, and the floor below is used for various art exhibitions, the latest one being (5-8/2021) Elfie Semotan (photography). The building itself is a fusion of old and new.
The museum is designed based on the principles of Hundertwasser: avoiding the straight lines, uneven floors, and walls as 'third skin', 'window right', and 'tree tenants'. At first look, all these sound funny or even absurd, but let's see what they actually mean.
Avoiding the straight lines
Hundertwasser thought that straight lines and grids as utilized by modern architects are inhibiting to humans and they are against nature since nature seldom has straight lines and grids (they are mostly created by humans). He defined Kunst Haus Wien as "a stronghold against the false order of the straight line, a bastion against the grid system and the chaos of nonsense."
Inspired by Austrian artists Egon Schiele and Gustav Klimt, as also by improbable constructions of Antoni Gaudí, Hundertwasser went a few steps ahead and declared a straight line "atheistic (godless) and immoral".
The principle of being against straight lines can be seen throughout the building and artist's works, paintings, drawings, and architecture.
Uneven floors
Expanding on avoidance of straight lines, Hundertwasser made a radical change to what we see as usual and expected – horizontal and flat floors. Understandably, they are very convenient for walking and not tripping over unexpected bumps, but Hundertwasser challenged this as well and applied uneven floors throughout the museum (and elsewhere).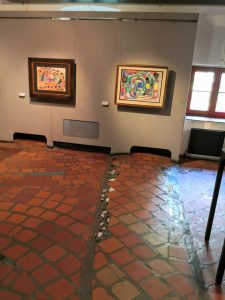 As described by the artist himself: "The uneven floor becomes a symphony, a melody for the feet and brings back natural vibrations to man… It is good to walk on uneven floors and regain our human balance… Architecture should elevate and not subdue the man."
This is in line (no pun intended) with Hundertwasser's approach to avoiding straight lines, which are inevitably there between floors and walls in standard nowadays architecture. Interestingly enough, uneven floors in the museum are not distracting but make visitors more aware of their surroundings.
The 'third skin'
This is a very interesting concept. Hundertwasser claims that walls in our buildings are our 'third skin', the first two being our actual skin and our clothes. While we do every effort to maintain our skin and make it unique (tattoos, etc) and we have almost unlimited options for our clothes, our third skin (building walls) remains uniform and boring.
Adding unruly additions and unpredictable designs to buildings, Hundertwasser was aiming to become more expressive with our third skin – the walls. Uneven surfaces with a random mixture of color, texture, and material, make it more interesting and more appealing to people looking at it, that's for sure.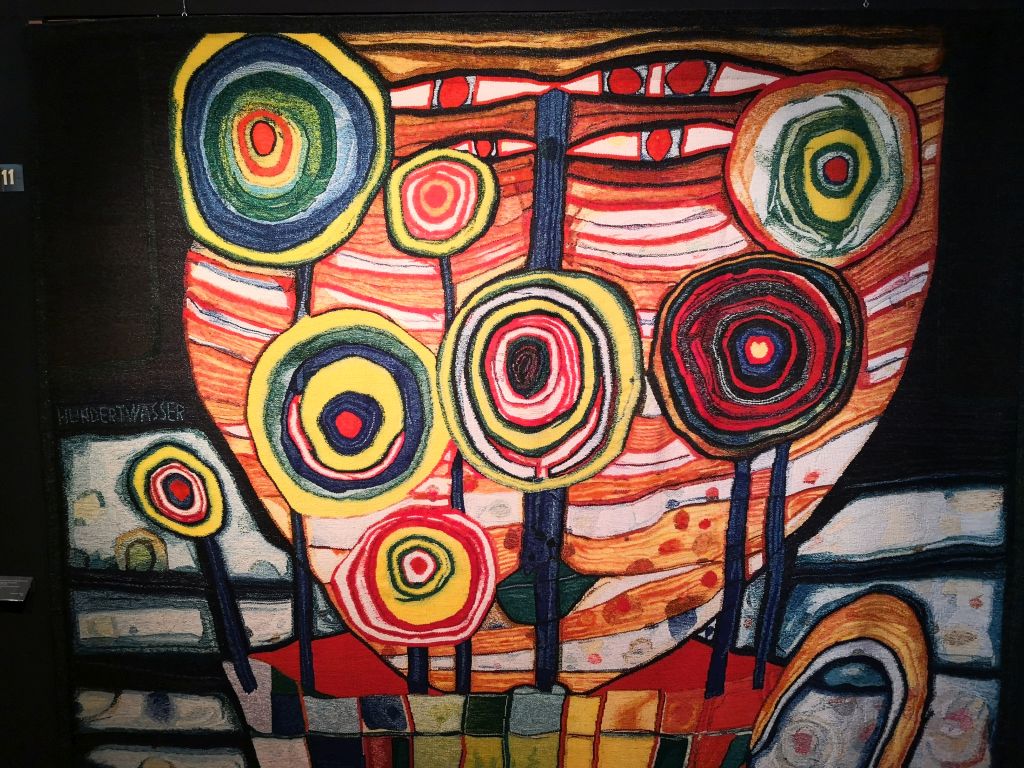 "Window right" (and "window dictatorship")
While expanding on his position on straight lines and grid design of modern buildings, Hundertwasser considered windows to be limiting to people when they are set in line and on even height and with uniform size. He was of the opinion that windows need to be free and "dance". Meaning, windows should also express the unique needs of building tenants, and even more, tenants should be able to decorate around their windows within a reach of their arms. This could be an interesting concept in practice with unpredictable outcomes
Tree tenants
Current buildings are devoid of one very common thing from nature in their architecture – trees. While many modern buildings have high regard for the environment and have green surfaces around and inside buildings, Hundertwasser goes one step forward (as always) and proposes 'tree tenants', actual trees being grown all-around buildings to keep humans really connected to nature. The proposed placement is in a cube-shaped concrete/brick casing that will allow trees to grow and become an integral part of the building. He employed this concept successfully in Kunst Haus Wien.
The rationale for adding trees into buildings is in an effort to make cities greener and with better breathable air.
Services in Kunst Haus Wien
Here are some services provided by Kunst Haus Wien.
Guided tours
Free guided tours are offered on Tuesdays at 3 PM for individuals and groups. Groups of up to 30 persons are offered a free tour.
For groups with specialized guided tours at different times and focusing on a specific area of the museum, paid tour costs Euro 120.
Audio guide
An audio guide for the museum is available in German, English, French, Hungarian, Russian, and Ukrainian and it provides information on the life and work of Hundertwasser. It costs 3 Euro per device for a visit.
Café bar/restaurant
A small café bar and a restaurant with an outdoor terrace offer a pleasant and tranquil atmosphere for visitors. You can have a coffee, drink, and a few meals and snacks to refresh yourself after the visit (or in between).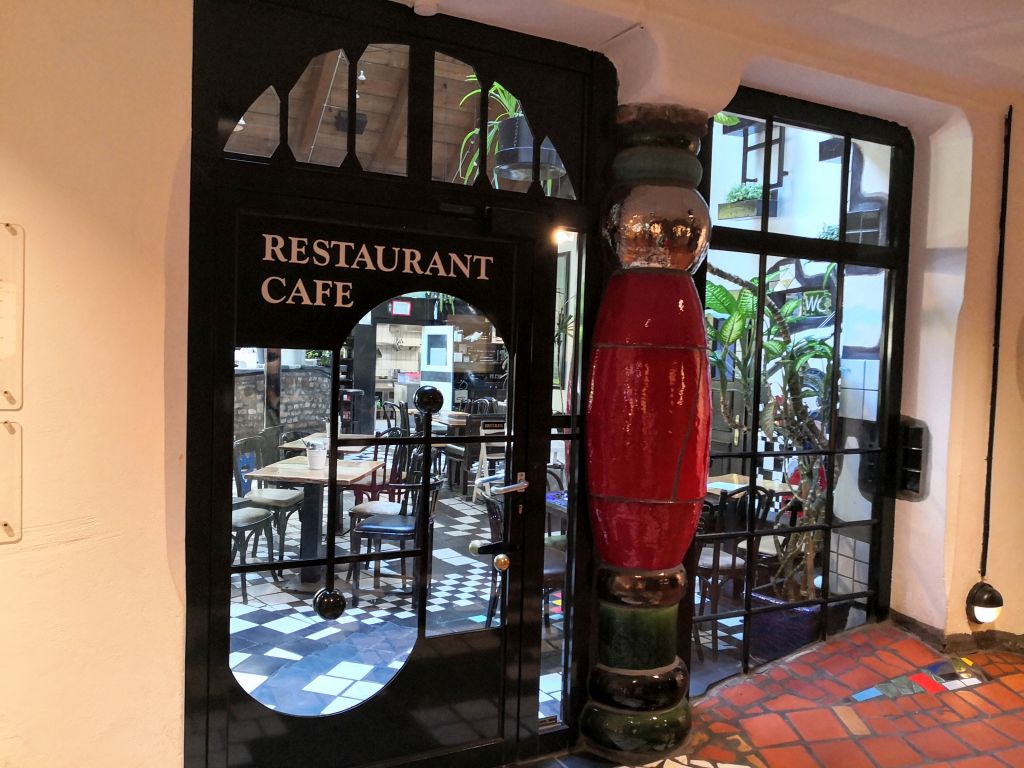 Museum shop
An integral part of the museum, both by location and by design, the museum shop offers a variety of souvenirs, books, prints, and designs for you to purchase, helping the museum run and remember this amazing place.
Workshops
Children's workshops to teach them how to make crafts are being organized during the summer. Children are taught how to design their own bags and paint them with plants and learn about the environment.
Art breakfast
This is exactly what would you expect – a breakfast followed by a guided tour of the museum. Available during weekends.
Book signing events
Various book signing events take place in the museum, especially for the authors who exhibit there. The last one is with the author-photographer Elfie Semotan.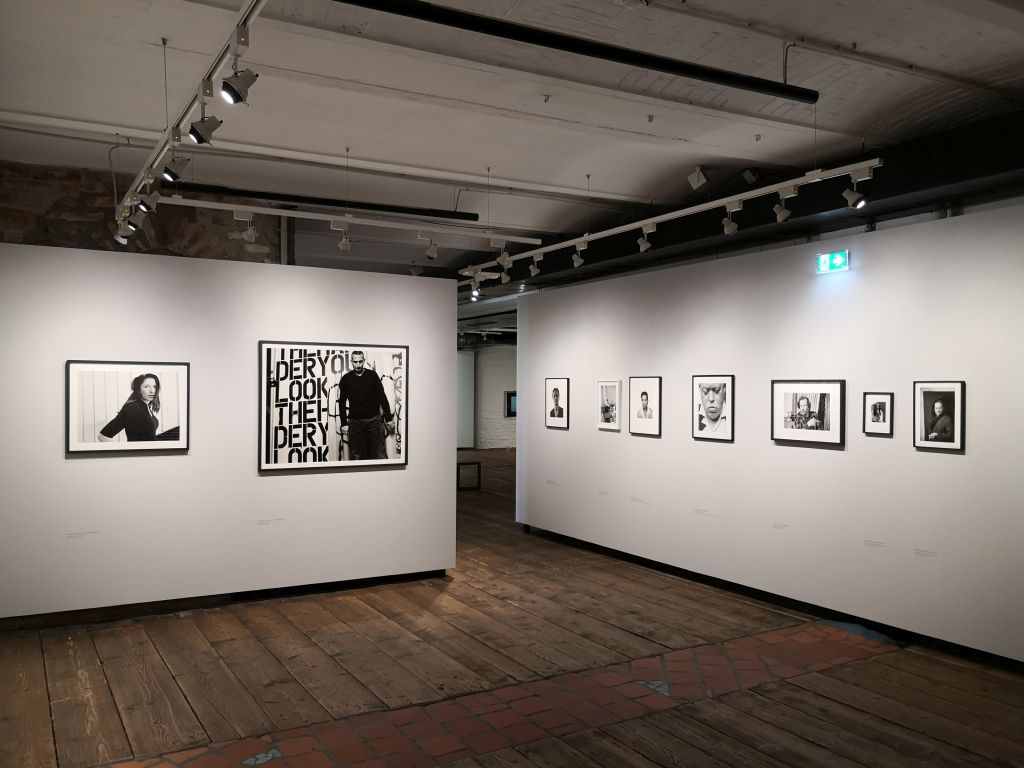 Conclusion
If you want to see something new and a bit different from other museums and art galleries in Vienna, Kunst Haus Wien, Museum Hundertwasser is the right place for you. The museum is a unique place to enjoy art and design and learn about the incredible vision of Friedensreich Hundertwasser. This is also one of several places in Vienna you can visit and enjoy his art.
person. Starts from $12, children under 10 enter free, family tickets come with a discount.
Tram 1 (stop Radetzkyplatz), there is a 5 minute walk from Radetzkyplatz.