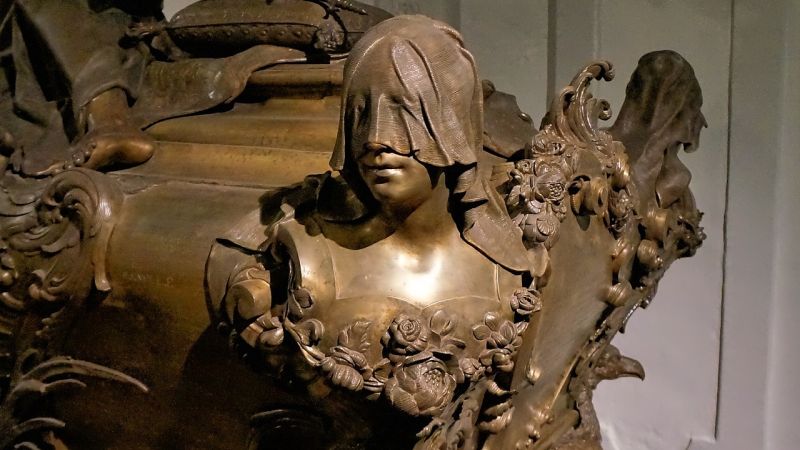 ---
Tegetthoffstraße 2, 1010 Wien
---
Vienna Capuchin Crypt Entrance Ticket. If the urge to visit a cemetery comes into your mind, visit the Capuchin Crypt. This tomb has been used by the Habsburg family since the mid-16th century. Explore the shrine that was built as a symbol of sovereign power that is made of marble stones where 12 emperors, 19 empresses, and their family members are resting.
Vienna Capuchin Crypt Entrance Ticket
Highlights
Visit a graveyard for former German and Austrian rulers and their family members in Vienna.
The Habsburg Empire's history will be explored throughout the chapter.
If you are in Austria, might you visit the burial sites of Austria's last Emperor, the Emperor of the Hapsburg Dynasty, and the Empress of the Hapsburg Dynasty?
The 400-year span of Austrian and European history is reviewed.
Discover the Capuchins' Crypt, also known as Imperial Crypt, in the city center of Vienna, just below the humble church and monastery of the Order of the Capuchin Friars. See where the mortal remains of the Hapsburg emperors, empresses, and family members are being laid to rest.
Visit the extraordinary vault system still under the custody of the Capuchin Order, and discover the history of the famous Habsburgs family. Multiple extensions and modifications were made within a span of almost four centuries ago that allowed for an extension and modification to the crypt. Today, the area of the ground burial site consists of a total of ten vaults, which now hold tombs, urns, and funerary monuments from the Habsburgs.
Learn about the designers and creators for the crypt's rooms available as well. All of the rooms evoke the dynasty's imperial power and grandeur. To this day, the mortal remains of approximately 150 Habsburg personalities, such as Maria Theresa, Franz Joseph, his beloved wife Elizabeth, also known as Sisi, their son Rudolph, as well as Austria's last Emperor Karl I, rest in the Imperial Crypt.

More tours of Vienna: