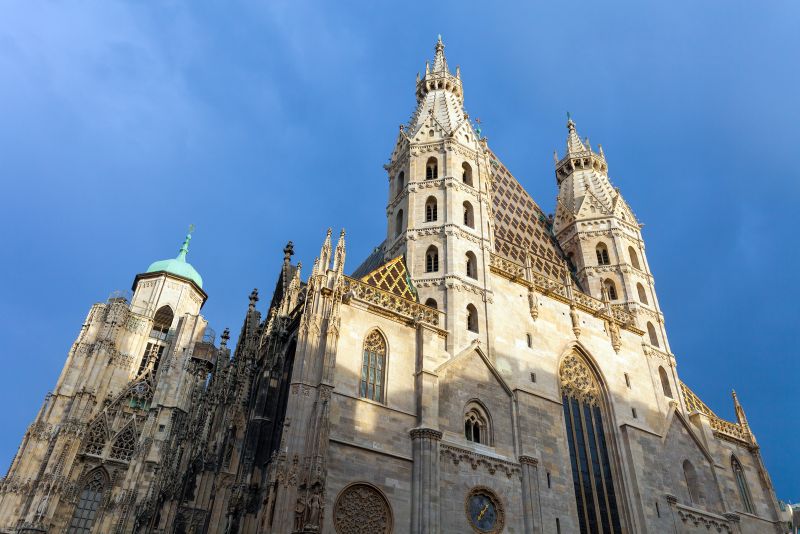 Vienna Hidden Gems near St. Stephen's and Old University. Get off the beaten track to visit typical Viennese sites and hidden treasures. Explore peaceful streets and plazas, see Baroque houses and palaces, and on a 2-hour walking tour, explore beautifully restored courtyards.
Vienna Hidden Gems near St. Stephen's and Old University
Highlights
Discover the courtyards, lanes, and passages secrets of Vienna through this charming tour
Explore the Former Stadium with its magnificent baroque church
Included are some common false stories about Mozart's Vienna life.
Admire the amazing Palace of Prince Eugene
Get the best foods and beverages inside the scoop
Start your sightseeing tour of Vienna from Albertina Square. Visit places linked to famous figures such as Wolfgang Amadeus Mozart, the composer, and Prince Eugene of Savoy, the military leader. At the Old University, see the magnificent Baroque church and hear about the devastation of this city during World War II. Marvel at the creative efforts of post-war reconstruction.
Your guide will share local tips on Viennese cuisine and the best restaurants to eat at, popular coffeehouses and bars to frequent, and popular ice cream shops and sausage stalls. Learn the secrets of the Viennese Bermuda Triangle and the Greek Quarter. As your guide paints a vivid picture of Viennese life today and in the past, listen to the stories about Vienna, from scandals to myths and legends. At Schwedenplatz, your tour will end.
Tour details
Name: Vienna Hidden Gems near St. Stephen's and Old University
Tour type: Guided tour
Guide language: English/German
Duration: 2 hours
Price: from $21.90

More tours of Vienna: