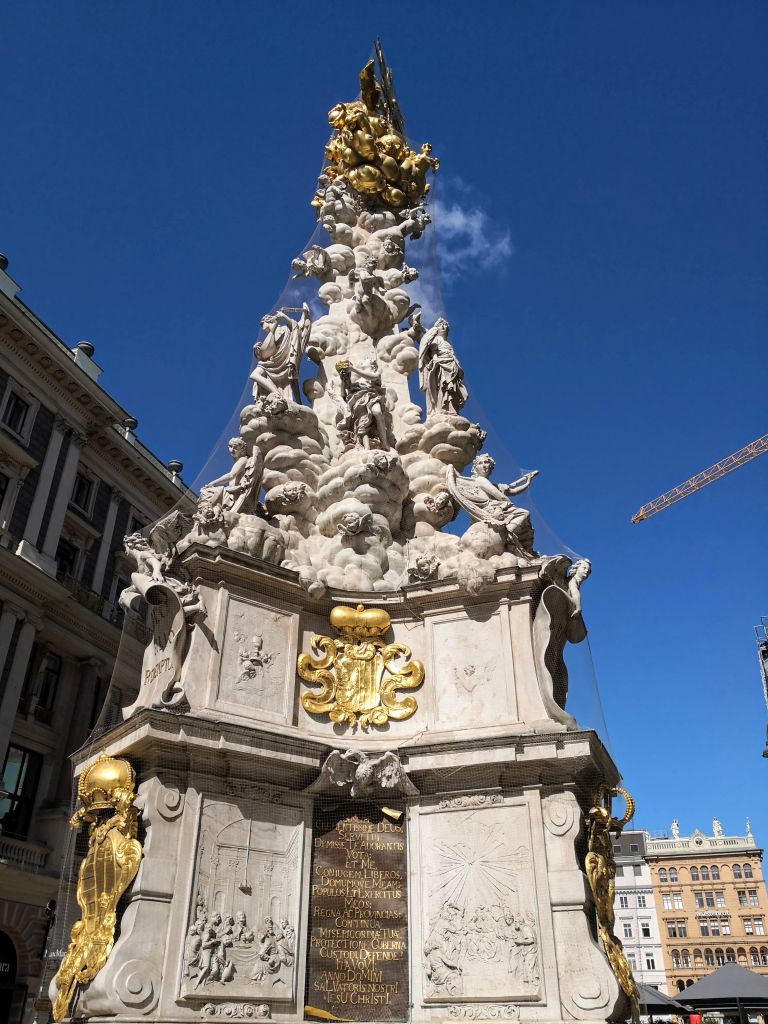 Vienna Plague Column ('die Wiener Pestsäule'), also known as Trinity Column ('Dreifaltigkeitssäule') is a Baroque-style column in Graben street in Vienna, erected to commemorate victims of the Great Plague in 1679. It is one of the most prominent monuments and sculpture ensembles in Vienna and Austria. It is famous not only because of its intricate design and artistic expression but also due to the time it took for it to be designed and built.
Usually, monuments of this type are built as gratitude to God and Holly Trinity for defeating the Great Plague (and also the Ottoman siege of Vienna). Columns of this type were common in the Roman era, where the Roman Emperor would be presented on the top of the pillar. With the spread of Christianity, columns were used for religious purposes, to commemorate a disaster, and to show thanks to the Divine for the help.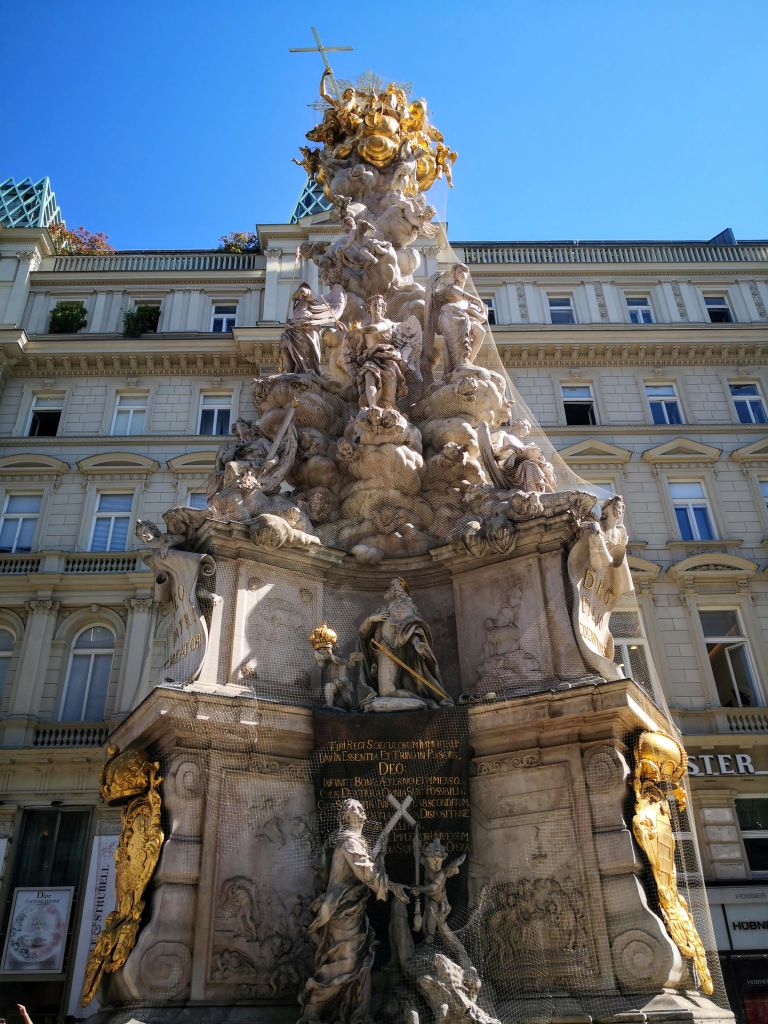 Emperor Leopold pledged to build the column when the pandemic was over and gave the orders in 1679, but the column was completed only in 1694. There were several design proposals and attempts for the column to be completed and finally conceptual idea of Lodovico Burnacini materialized in the column as we see it today.
The column tells several stories, between the Great Plague and the Second Siege of Vienna, all of them culminating through ornate iconography to depict Emperor praying to angels and God and, on the top level a Holly Trinity is a final stage in this story, which obviously ends well for everybody.
Since it is dedicated to Holy Trinity, the column has three sides, dedicated each to one entity: the western side to God the Father, the eastern to the Son of God, and the northern side to the Holy Spirit. Due to its importance, the column's style was frequently copied and imitated across Austria.
Today, Vienna Plague Column has even more symbolic meaning as with the COVID-19 pandemic, many are returning to it and learning about past pandemics and their impact on humanity. We wonder if Emperor Leopold ever thought that his column to the Great Plague will encounter another plague, almost 350 years later.
Columns of this purpose were quite common in those days, although not so monumental as the Vienna Plague Column, obviously. Two columns come to mind: Prague Column, built after Thirty Year War, and Mariensäule, built in Munich in 1638. The latter was built to celebrate avoiding the plague, not going through it.
Accessible by walking from within city center. From outside of city center, U1 (stop: Stephansplatz)