General info
Vienna Airport is only 18 km (11 mi) away from Vienna and the closest airport is in Bratislava (Slovakia), only 57 km (35 mi) away. It has 4 terminals, 1, 1A, 2, and 3. The main arrival is located in Terminal 3. Terminal 2 is under refurbishment for future expansion. Terminals 1 and 3 are the main terminals, currently.
The airport has 2 runaways with the third one being planned for future expansion, but negotiations are still ongoing. Vienna airport was handling almost 32 million passengers in 2019, but the COVID-19 situation has greatly affected these stats for the year 2020.
The airport usually has hundreds of departures and arrivals per day.
How to get from and to the airport
CAT, train, bus, taxi, Uber, bicycle, Car rental
Getting to the airport and back to Vienna is very easy and there are many options for all types of passengers and budgets. Prices go from a few euros for train or bus tickets to up to 50 Euros for a taxi (depending on which part of Vienna you are traveling to).
Since Vienna's public transport is covering every corner of the city, the most economical way would be to go by train or bus. For high-end train service, you can use CAT (City Airport Train); the price is around 12 Euro and there are discounts for return tickets and for Austrian Airlines customers.
We have covered transport in Vienna and ways to get to the airport in our other article here.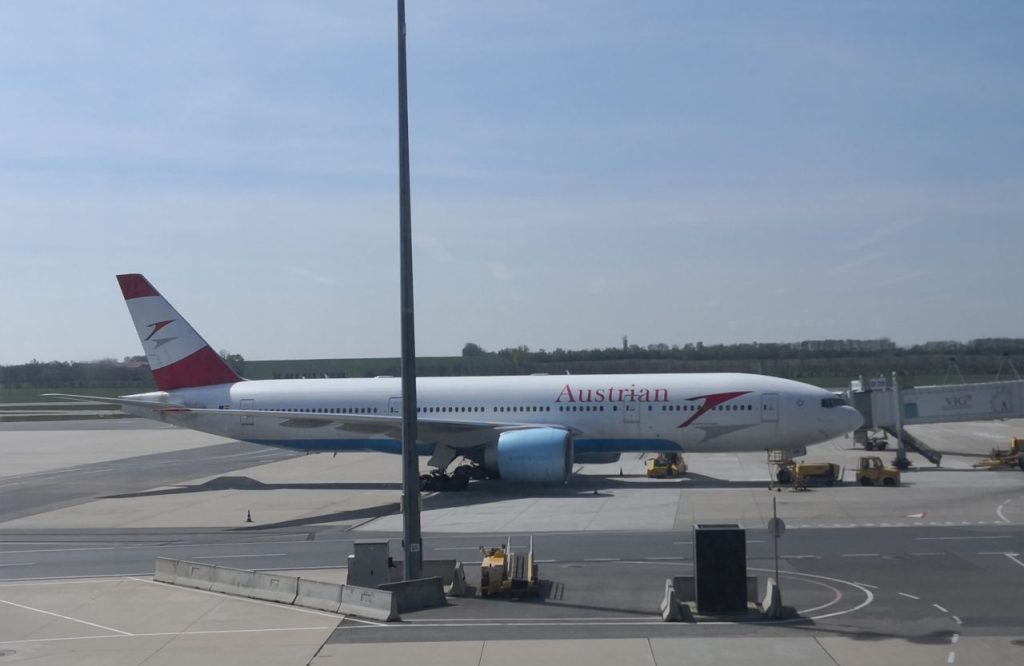 Parking
Vienna Airport has several parking areas and they offer various types of parking spaces and some add-on services, such as valet parking, car wash, etc.
Prices start from $15 per day, depending on what type of parking you choose or additional services, prices go gradually up.
To make sure you have your parking secured and ready for you, it would be best to book your place online once you have your travel dates. You can do that here.
Business Lounges
List lounges with airlines, major shops, and restaurant info.
Business lounges are located in both Schengen and non-Schengen areas, depending on whether passengers are traveling within the Schengen Zone area or not.
In the Schengen area, there are the following lounges: Jet Lounge, Sky Lounge, Austrian HON Circle Lounge, Austrian Senator/Star Gold Lounge, and Austrian Business Lounge.
In the Non-Schengen area, there are the following lounges: Air Lounge, Sky Lounge, Austrian HON Circle Lounge, Austrian Senator/Star Gold Lounge, and Austrian Business Lounge.
Most of the lounges are open daily from 5:30 to 22:30 and some are open until 23:30.
Airport hotels
Vienna Airport has two hotels within its area: NH Vienna Airport Hotel and Moxy Vienna Airport. Both hotels provide standard and deluxe rooms and all necessary services. They are popular for the hosting of conferences and business meetings but can be used for layover stay in case of connecting flights from Vienna.
Shops
There are various shops throughout the airport selling items ranging from a standard duty-free assortment of cigarettes, cosmetics, alcohol, and souvenirs, to high-end shops such as Hugo Boss and Longchamp, and travel luggage and accessories. There is a slight variation in the type and size of shops between different gates.
In the general area, before the gates, there are several shops open to the public, such as pharmacies, grocery stores, and mobile shops. These are more useful for arrivals, and for some immediate necessities.
Shops are open every day until 7-8 PM.
Bars and restaurants
There is a selection of bars, coffee shops, and restaurants available for passengers. They are not equally distributed between different gate areas, so if your preference for food and drinks is not met at your gate, you can visit another gate to look for your favorite food and beverage. After all, Vienna airport is not that big, and you can move between the gates in a matter of minutes.
There are several classic bars, offering drinks and finger food, classic coffee places, pastry shops, Austrian cuisine restaurant, and some restaurant chains and fast food.
Most of these places are open during 5:00-22:00 and some of them are open until midnight.
Other services
From other but equally important services at Vienna Airport, we would like to mention: Tax refunds, currency exchange, free Wifi, Business area, and Prayer rooms. The airport has also plenty of seating areas and accessibility services.
For more detailed info about Vienna Airport, please visit the official website here.