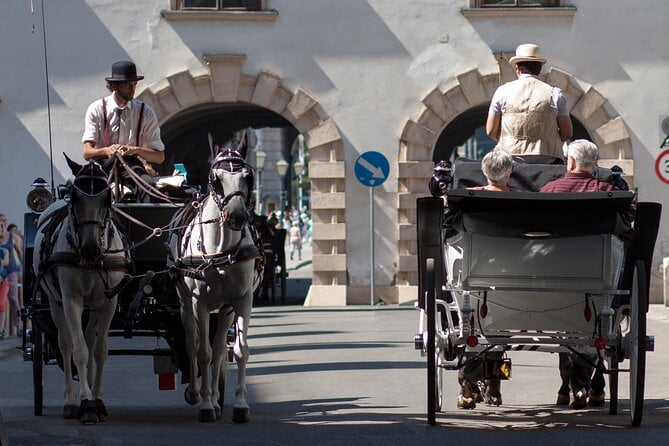 ---
Albertinaplatz Albertinapl., 1010 Wien
---
Exclusive Vienna Old Town Highlights Walking Tour. Walk through Vienna's Old Town and learn about the city's history on a short walking tour with a guide. You'll learn about Empress Sisi and Marie Antoinette as you stroll through the city's historic district, taking in the sights along the way. The Ringstrasse, the St. Stephen's Cathedral, and the Hofburg Palace are just a few of the must-sees. There will only be 20 people in the group.
Exclusive Vienna Old Town Highlights Walking Tour
Highlights
Walking tour of Vienna's Old Town with a local guide.
Learn about the imperial palace at Hofburg.
Listen to tales of the Empress Sisi and the knights of the Middle Ages.
Explore the Ringstrasse and see the Vienna City Hall and the Hofburg.
Take a stroll through Volksgarten, which is known as the "garden of a thousand roses" for its abundance of blooms.
Starting at the Albertina Museum (located near the Vienna Opera House), you'll walk past the imperial crypt, past Stephansplatz where the imposing, gothic St. Stephen's Cathedral (Stephansdom), and through the different parts of the Hofburg, which took more than 650 years to build!
While here, you can still hear the world-famous Vienna Boys Choir perform on Sundays in the imperial chapel, as well as the infamous balcony from which Hitler announced Austria's Anschluss to Germany.
After strolling through the Volksgarten (Vienna's famed rose garden), you'll be able to see Vienna's most important buildings, including the Parliament, City Hall, and the Museum of Fine Arts, on Ringstrasse. At approximately 5 p.m., the tour will end at the State Opera House (Staatsoper).

More tours of Vienna: