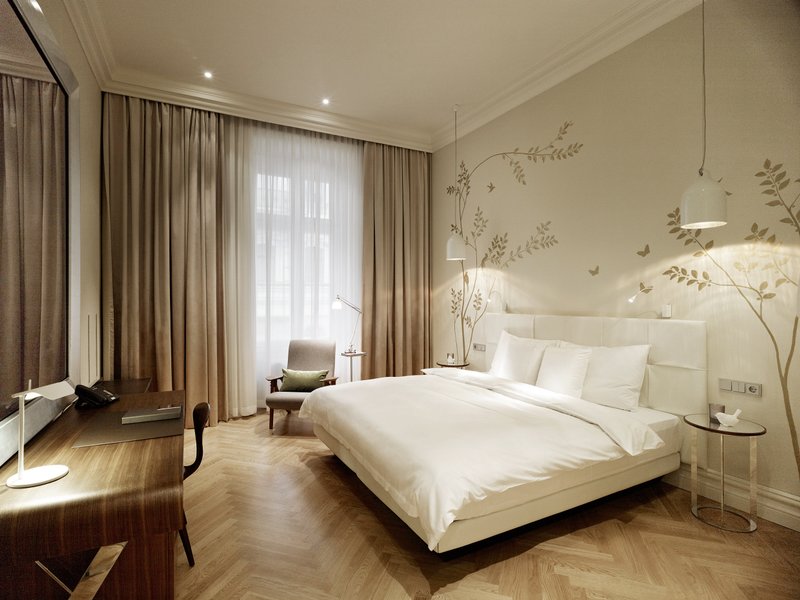 Hotel Sans Souci Wien is a 5-star luxury hotel in Vienna, located in the building from 1872 and redesigned by hotel design studio YOO and world renowned designer Philippe Starck. It is located in the 7th district and right next to famous Museum Quartier. The design of hotel building is in a typical palatial style of 19th century of central Vienna.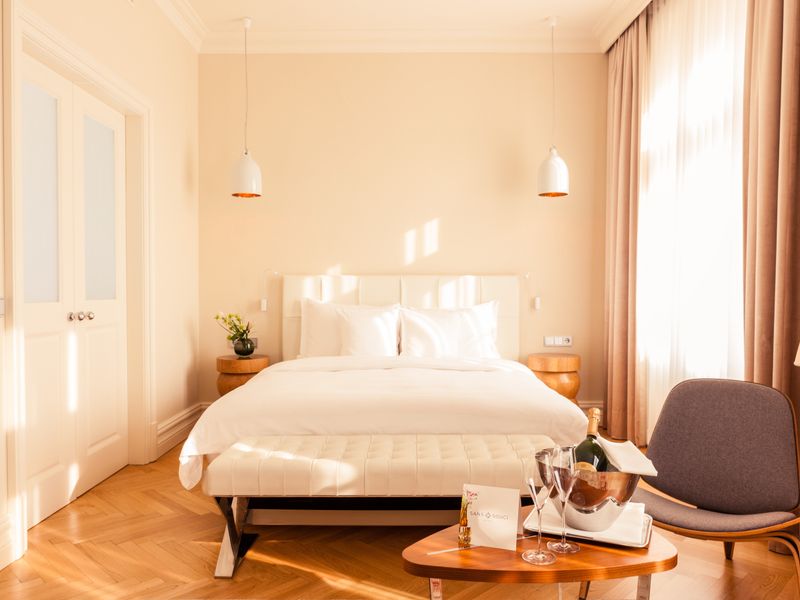 Hotel Sans Souci Wien is the ideal venue for business visitors in Vienna, as well as for leisure guests. Offering a range of amenities and facilities, the property offers everything you need for a good night's sleep and stay. Friendly and professional staff will welcome you and make your stay pleasant and memorable.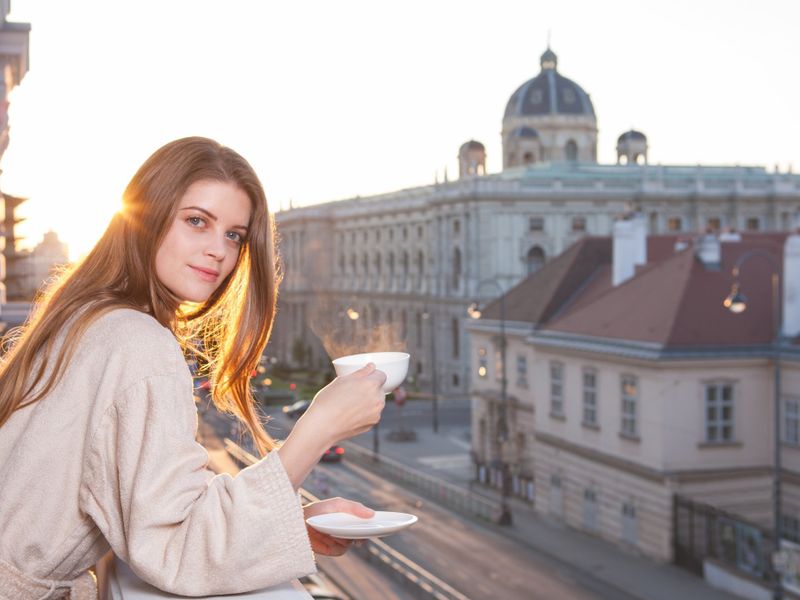 Quick facts
| | |
| --- | --- |
| Name | Hotel Sans Souci Wien |
| Star rating | 5 stars |
| Opened | 1872, building was built, opened under current brand in 2012 |
| Location | Burggasse 2, 1070 Wien, Neubau, 7th district |
| Check in/Check out times | 3 PM/12 PM |
| Room types | Superior, luxury, luxury extended, junior suite, master suite and long stay apartments |
| Price range | From $299 |
| Pet friendly | No, with an exception of guide dogs |
| Official website | https://www.sanssouci-wien.com/en/ |
Rooms and amenities
The hotel has 63 rooms and suites plus two long stay apartments, all non-smoking, and each uniquely designed and decorated with luxurious furniture and material combining modern and traditional styles. All rooms are facilitated with large flat screen TVs, professional sound system, coffee/tea making station, laptop size safety deposit box, iPod docking station, free WiFi, bathroom with bathtub or shower and antiallergy pillows from pillow menu, among other items.
Each room is also provided with fully stocked personal bar and in-room refrigerator. The size of rooms starts at 25 m2 and ranges to up to 65 and 80 m2 for long stay apartments. Minimum stay in long stay apartments is seven days.
Bars, restaurant and dining options
The hotel has a bar (Le Bar), summer lounge (Laurent Perrier Sommer Lounge) and a restaurant (Veranda).
The bar serves large number of drinks and cocktail and about 60 types of champagne, which is popular with themed champagne tasting events menu. The lounge also serves full range of drinks, cocktails and champagnes, plus light snacks and sweets. The lounge is very popular during summer.
Veranda restaurant has varied menu based on organic, local and seasonal produce from Vienna farms and covers starters, main menus, salads and desserts. The restaurant also offers easy business lunch menu for a quick lunch with business partners. There is a vegetarian menu and nice selection of wines.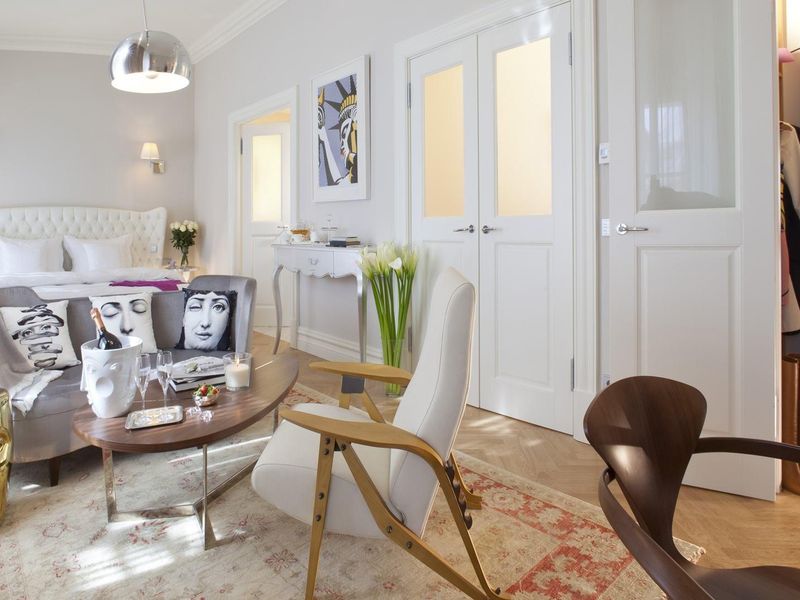 Business and event facilities
Hotel Sans Souci Wien has three venues available for various business or celebratory events:
Le Salon – large room, suitable for meetings, presentations and small reception parties. banquet or movie screening. The size is 58 m2 and it can host up to 40 persons. It can be provided with all necessary business and presentation equipment, such as flip charts, projectors, presentation kit, etc.
Rooftop apartment – large area on the top floor, suitable for meetings, seminars or workshops as there are several large rooms, suitable for breakout sessions and separate sessions. Total area is 300 m2 and it can be also provided with necessary presentation equipment and tools.
Veranda Restaurant – most suitable for receptions, banquets and celebration events, since it is a restaurant already. There are three areas with total surface of 140 m2, which can comfortably seat 60 persons. Menu is provided from the restaurant and decorations and rooms arrangement can be requested from the hotel as well.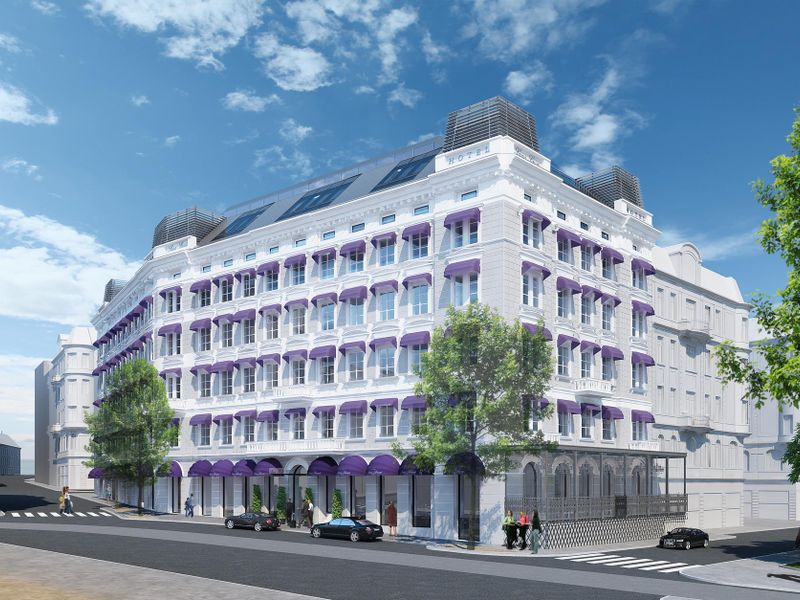 Wellbeing facilities
For guests' wellbeing needs, Hotel Sans Souci Wien provides luxurious spa service, indoor pool and fitness center. In the total space of 450 m2, you will find two saunas, a steam room, a sunbathing lawn, two beauty and massage rooms, 20 m pool and fitness center with all necessary equipment for cardio and weight lifting.
The spa provides individual sessions and treatments, day spa sets and a membership. There is a wide range of massage sessions and beauty treatment to choose from.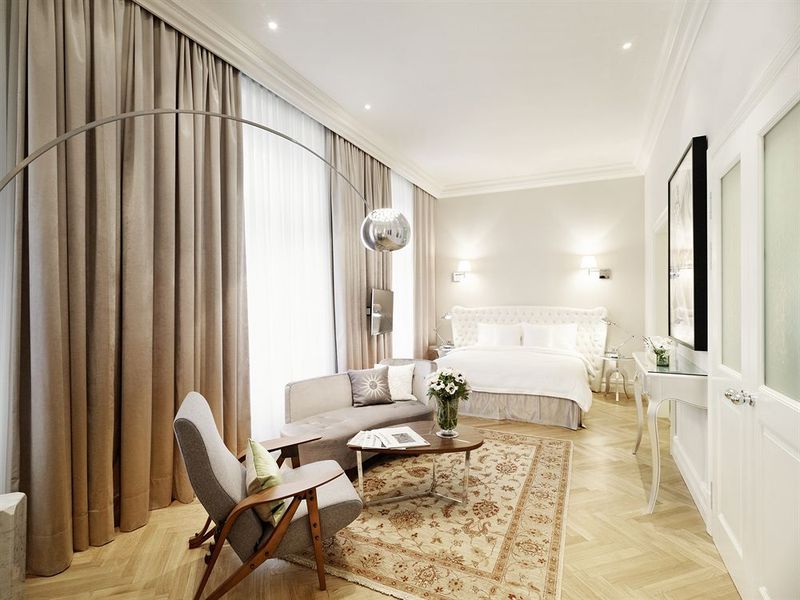 Additional and specialized services
Apart from room service, which is a standard, the hotel provides following: champagne breakfast (on request),  variety of daily newspapers, Vienna city map, shoe shining, booking of tickets for Vienna Opera, restaurant reservations, organizing of site seeing tours, pickup from the airport, complimentary coffee service (7am-11pm) and other services you might inquire in the hotel.
Hotel Sans Souci Wien is very popular hotel in Vienna that can make your stay in the city very pleasant.