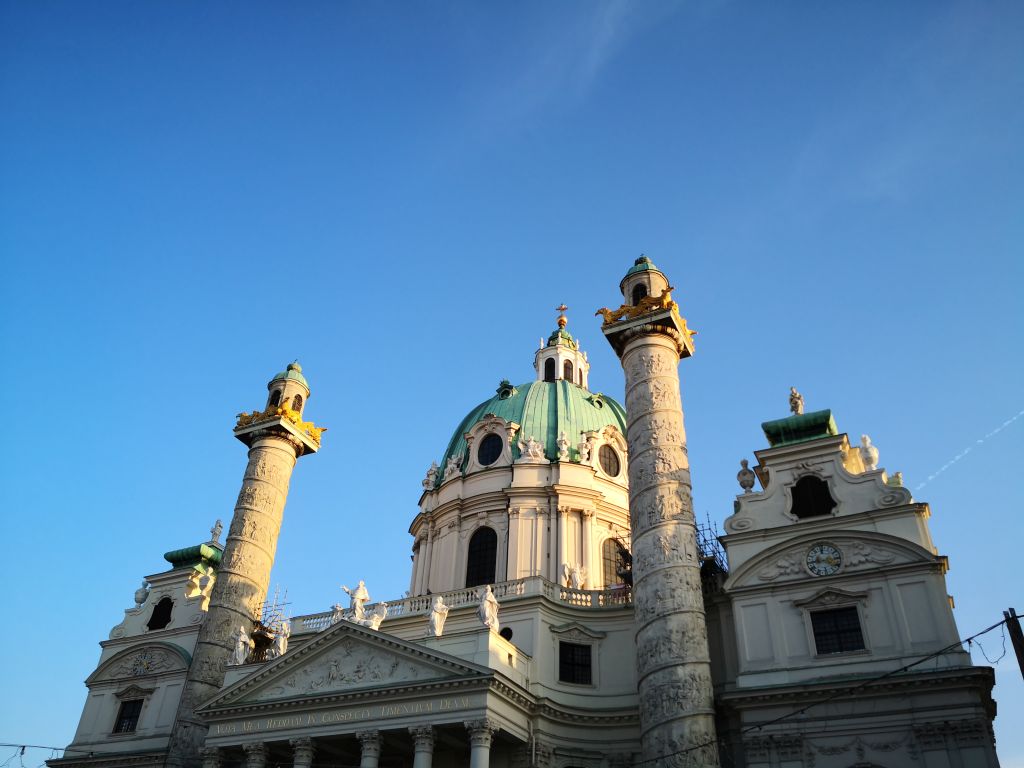 Mon-Sat 9:00-18:00, Sun 12:00-19:00
The Karlskirche ("St. Charles Church"), fully named Rektoratskirche St. Karl Borromäus, is a Baroque church located on the south side of Karlsplatz in Vienna. It is considered by many to be the most outstanding baroque church in Vienna, and one of the most prominent buildings in the city. The church is dedicated to Saint Charles Borromeo, Archbishop of Milan and one of the great counter-reformers of the sixteenth century against the Protestants.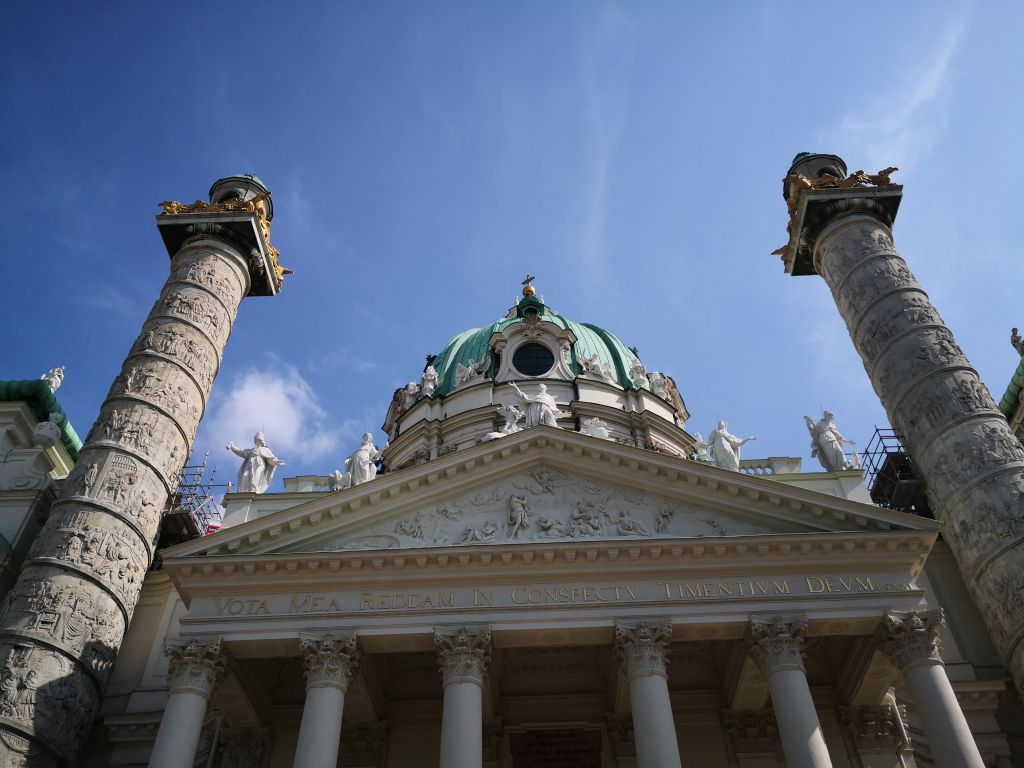 The church was the last work of famous baroque architect Johann Bernhard Fischer von Erlach, but it was finished in 1737 by his son Joseph Emanuel Fischer von Erlach. It was built with the support of Emperor Charles VI who took a vow during a plague epidemic to dedicate a church to overcoming the disease.
The exhibits in the small Museo Borromeo include the traveling clothes of Saint Charles Borromeo.
The church is located outside of Innere Stadt, in Wieden District, approximately 200 meters outside the Ringstraße. There are two giant columns with relief decorations in front with gold platted eagles on top and the church's dome is in the unique shape of an elongated ellipsoid.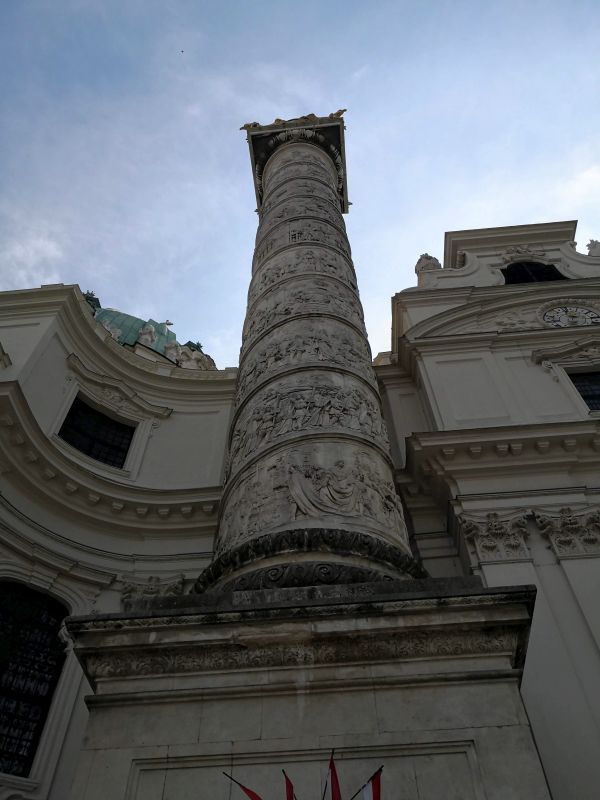 Mozart's Requiem and Vivaldi's Four Seasons are performed regularly inside the church so don't miss the opportunity as the place gives nice acoustics to the performances. At the advent of Christmas, there is gospel singing as well.
Karlskirche is also famous for many art exhibitions of popular local artists, which you might encounter during your visit. There is also a viewing platform that will bring you to the top of the dome to closely observe ceiling paintings and view outside from one of the windows in the dome.
This platform, however useful, is considered by many to be disturbing to the interior of this beautiful church.
The church is sitting in the Karlsplatz, which is popular with commuters and tourists alike (there is a nearby Metro station). There is also a nice fountain with sculptures that add a modern look to the area. There are plenty of great photoshoot opportunities as well.
Karlskirche is also very popular with live classical music concerts throughout the year. Many popular classic pieces are being performed in the church and its great acoustics make it very enjoyable. The most popular music performed is by Vivaldi and Mozart. You can check the official website for the program schedule and prices.
Person. Starting from $6, children up to year 10 are admitted free. There are different prices for events and concerts
U1 or U2, Stop Karlsplatz, or walking from Stephansplatz (15-20 mins)