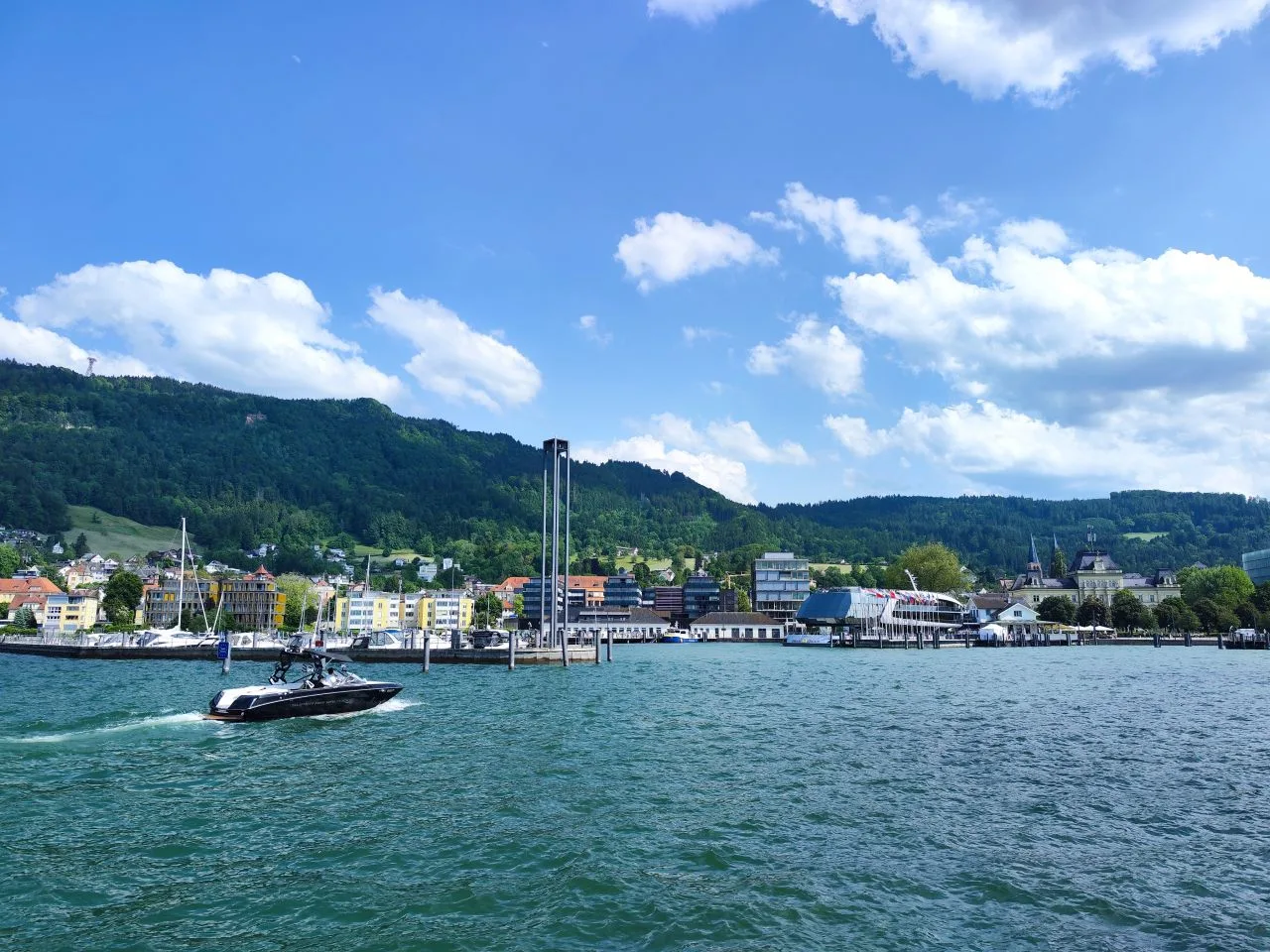 ---
47.6477691, 9.3471796037467
---
Lake Constance (known in German as Bodensee) is a central European lake 63 km long, bordering Germany, Austria and Switzerland. The Rhine River flows into it and its two parts lie on either side of the river: the "lower lake" and the "larger lake" (upper lake). Connected by the coastline, it is a summertime location to go for sailing, windsurfing and swimming.
This beautiful body of water is a popular tourist attraction for nearly all of the year due to its location in the sunniest part of Germany. The lake is surrounded by picturesque villages, the Alps, and a rich cultural and historical heritage.
The "white fleet" links the lake's many quaint villages and tourist spots. The charming historic villages of Romanshorn, Arbon, and Rorschach may be found on the Swiss side of the lake, while Gottlieben, Ermatingen, and Stein am Rhein can be found on the scenic Untersee (Lower Lake).
Starting in Kreuzlingen, one of Europe's most picturesque lake and river excursions travels through the Untersee to Stein and then follows the Rhine to Schaffhausen. Boats leave from Rorschach at the opposite end of the lake and travel the scenic route of the Old Rhine River all the way to Rheineck.
The Lake Constance EuRegio cross-national day card and the Lake Constance Experience Card, which may be used for multiple days, grant free entry to 195 excursion sites and can be used on boats, buses, cableways, and trains. Mainau Island, with its flower gardens and parks, and the Reichenau peninsula, with its UNESCO World Heritage-listed abbey, are popular cruise destinations to surrounding non-Swiss terrain.
Romanshorn is connected to Friedrichshafen, on the other side of the German lake, via a motor ferry. Lake Constance's full vastness and splendor are revealed at the Romanshorn boat harbor, the largest recreational harbour on the lake.
After a lengthy and painstaking renovation that brought the 'Hohentwiel' steamboat back to its former condition, it is once again offering public trips on Lake Constance. The ex-Royal Württemberg steamer can also be chartered for private use.
The gently rolling hills around Lake Constance make for ideal hiking and biking terrain. Water sports, trails for walking and hiking, and notably pathways for cycling are only some of the recreational options available in this vacation spot. The Lake Constance Cycle Path is a long and popular route that goes all the way around the lake.