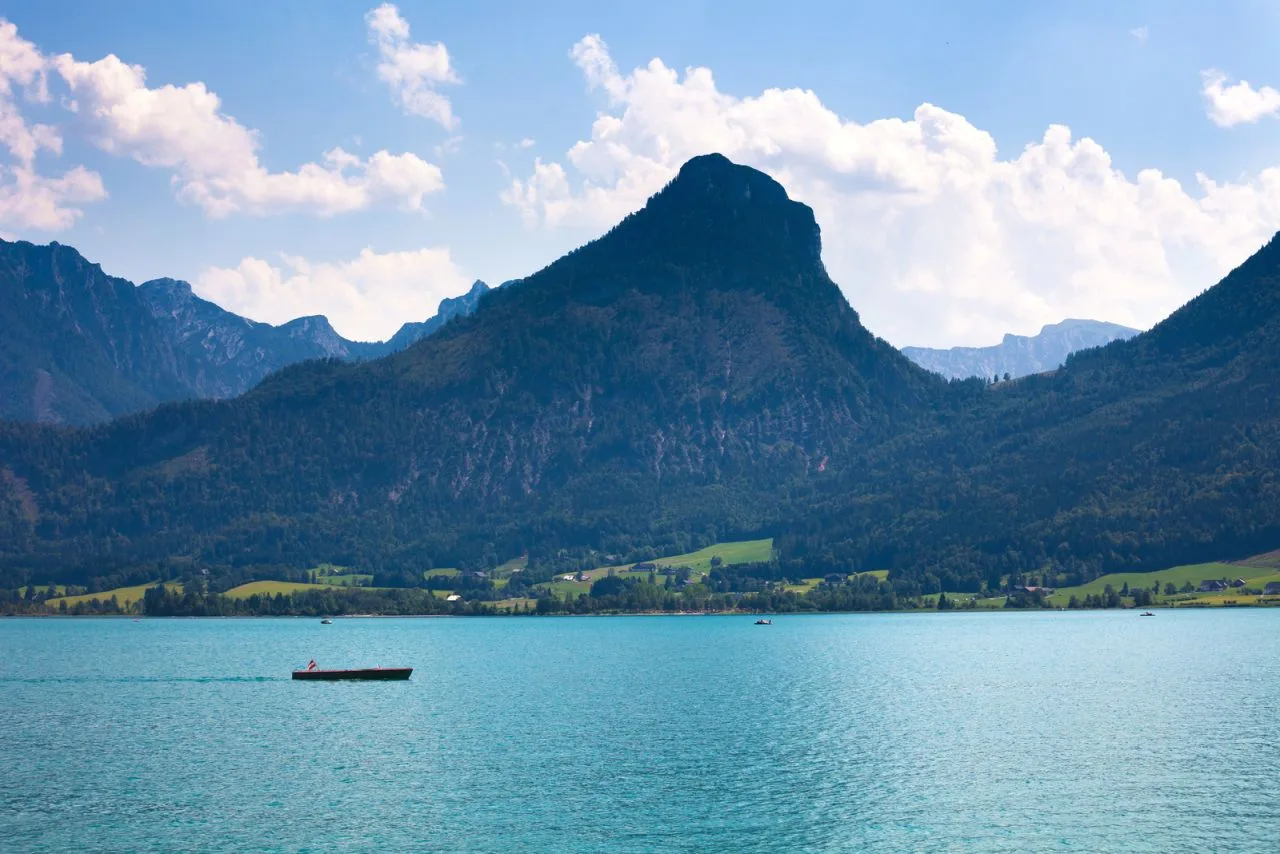 ---
47.74575005, 13.403349799594
---
Located at an elevation of 539 metres above sea level, the 11-kilometer-long with maximum width of 2.5 km, Lake Wolfgang is one of the main attractions in Salzkammergut area in Austria. The surface area of the lake is 13.5 square kilometres, and its maximum depth is 114 metres. The lake is split in half by a distinct isthmus where the outwash plain of the river Zinkenbach creates a dramatic narrowing. The locals refer to the northern portion of the lake as Abersee, however most tourists refer to the entire lake by its more well-known name, Wolfgangsee.
Enjoy the "Gschmå-Platzl" spots, experience fitness for body and mind, and the summer freshness par excellence, have a char on the hook, explore the mysterious mountain waters, and ride elegantly on a monoski—all of these and more are possible at the Wolfgangsee (Lage Wolfgang) and its six smaller siblings, such as the Schwarzensee or the Krottensee.
Enjoy a one-of-a-kind vacation in Austria with its modern and historic ships on the lake, lifestyle events, and delightful laissez-faire.
Three Upper Austrian and Salzburger communities—St. Gilgen, Strobl, and St. Wolfgang—share a lake. The Schafberg, the 12 Horn, and the Postalm form a majestic backdrop for the lake. It's quite homely, welcoming, and inventive here.
In the summer, you may go hiking, cycling or water sports; in the winter, you can go cross-country skiing, skiing or just relax in the sun; and in the spring and autumn, you can do any of these things and more. The Wolfgangsee is a must-see in every season, thanks to its packed event schedule that features highlights on the lake, on land, and in the air. There are almost 400 places to stay and around 200 places to eat, all of which offer genuine hospitality.
The nearest city is Salzburg, from where you can take scenic car ride of about 45 minutes,