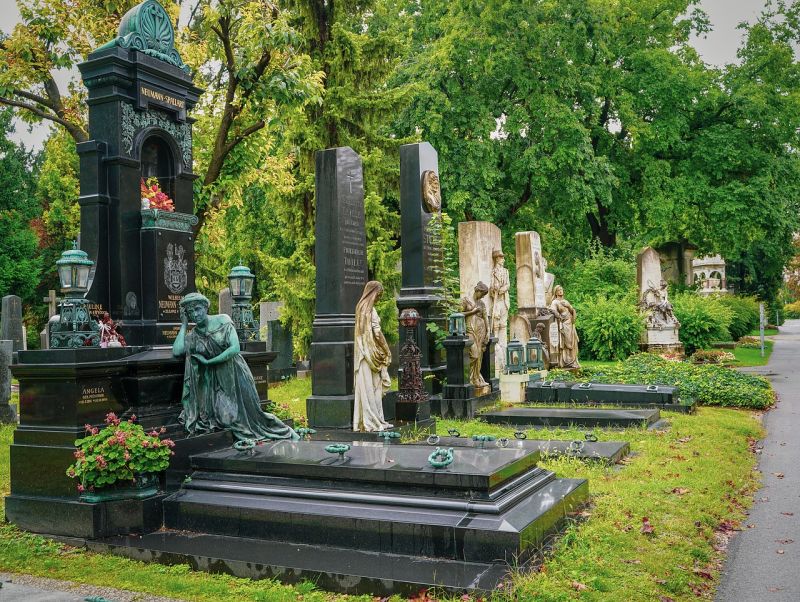 ---
48.14933385, 16.438663079331
---
Enjoy a bit of a morbid walking tour and visit the most important parts of the Vienna Central Cemetery ‒ City of the Dead. See the innumerable graves of prominent figures and hear fascinating stories about those who found their place to rest here.
Vienna: Central Cemetery ‒ City of the Dead
Highlights
Explore Vienna Central Cemetery and learn more about what was once the largest city in Austria with about 330,000 graves.
Discover the tombs of many famous people, see the tombs of honor, and visit the amazing Luegerkirche.
Walk through the expansive 19th-century park-like grounds and explore the fairly unknown areas.
Experience a particular kind of walking tour and join your guide on a tour through Austria's largest city. The Central Cemetery of Vienna provides an array of diversity, history, and nature, with its three million inhabitants.
Learn more about the spacious cemetery in the south of Vienna, which opened in 1874, and discover the tombs of honor for different personalities from the worlds of art, culture, and politics. See the tombs of veterans, memorials, the tombs of various religious beliefs, and, of course, the tombs of many Viennese people.
During the walking tour, the individual areas you will visit will represent the customs of religions, their cultures, and many personal life stories. Please notice that the tour will be carried out in German and English.
Tour details
Tour type: Guided tour
Guide language: German/English
Duration: 2 hours
Price: from $21.90

More tours of Vienna: