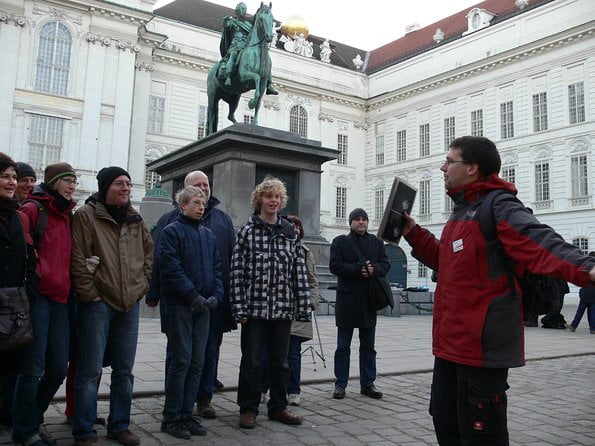 Tour Vienna in the footsteps of 'The Third Man,' a 1949 British film noir, on this 2.5-hour Vienna walking tour. You can follow in the footsteps of Harry Lime, made famous by Orson Welles' portrayal, as you travel through Vienna's Old Town. Along with the film's locations, you'll be able to see some of Vienna's most popular tourist attractions, like the Hotel Sacher. This tour will give you an insider's view of the attractions that inspired director Carol Reed to create her film in the postwar years.
Vienna Walking Tour: 'The Third Man' movie locations visit
Highlights
A 2.5-hour walking tour of Vienna to retrace the story of Harry Lime (played by Orson Welles) from the 1949 film The Third Man.
St. Stephen's Cathedral and Hotel Sacher are two of Vienna's most popular attractions.
Harry Lime's apartment at Josefsplatz is one of the film's most famous locations.
What inspired Graham Greene and Carol Reed to write and direct their films in Vienna? Find out here!
With the help of a knowledgeable guide, you'll learn about Vienna's post-WWII atmosphere.
Itinerary

Meet your tour guide in the heart of Vienna and begin your journey through the Old Town's cobblestone streets. See the locations where The Third Man director Carol Reed and novelist Graham Greene got their ideas for the story. Find out what it was like to film in Harry Lime's apartment, the historic Hotel Sacher, and the Café Mozart, the locations of the famous undercover meeting between Baron Kurtz and Harry Lime. Before returning to central Vienna, learn about postwar Vienna's history and Cold War espionage.
Tour details
Tour type: Guided tour.Walking Tour
Guide language: English
Duration: 2.5 hours
Price: from $27 (per person)

More tours of Vienna: