Vienna is packed with events throughout the year. We will list here the most important (annual) Vienna events by the month and will dedicate each event to a separate post in the future. We will also try and present any important one-time events as they are being announced.
Here are the most important annual Vienna events throughout the year.
January
1st January is the time for the famous Vienna New Year's concert. The most popular live event in classical music happens every year on 1st January before noon when Vienna Philharmonic Orchestra plays in Musikverein's famous classical pieces such as Blue Danube Waltz or Radetzky March. It is broadcasted via live TV worldwide. There are two other concerts with the same program on 30th and 31st December, but this one is the most popular one.
Middle of January – Vienna Coffee Festival, a celebration of coffee and the lifestyle that goes with it. Held annually in Ottakringer Brewery with coffee tastings, presentations, talks, and music programs.
The official website for Vienna Coffee Festival.
Late January till March – Vienna Ice World (Wiener Eistraum) is a series of ice rinks opened during winter in front of the Rathaus (City Hall). There is a restaurant serving local food and many stands with snacks and drinks offerings.
The official website for Vienna Ice World.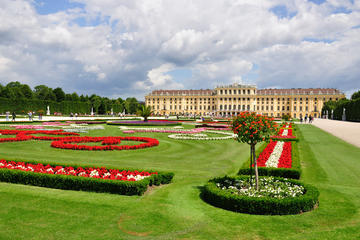 February
Middle of February – Wiener Opernball (Vienna Opera Ball) is THE ball event in Vienna. Over 5,000 guests gather in Vienna Staatsoper to waltz and dance and enjoy a glamorous evening. This is a globally famous event and people from around the world are looking forward to attending it.
End of February – International Orchid Show, held in two glasshouses with over 40 exhibitors from around the world showcasing their orchids. The location is in Vienna's 22nd district, Donaustadt.
Official website and tickets for Orchid Show.
March
The first weekend of March – the Vinyl & Music Festival takes place in Ottakringer Brewery and it is a mixture of concerts, Vinyl records fair, an art exhibition, and a straight-up great place to come for food and drink.
Official website and tickets for Vinyl & Music Festival.
Middle of March – Foto Wien festival, celebrating photography with numerous exhibitions, workshops, and presentations. The last one was held in the former Post Office Savings Bank. The next one is scheduled for 2021.
Official website and tickets for Foto Wien.
End of March (beginning of April) – depending on the year, Easter Markets are opened end of March or early April throughout Vienna. Not as flashy as Christmas markets, but still very entertaining and colorful. The main locations of markets are at Schönbrunn Palace, Am Hof, Freyung, and Palais Niederösterreich and are typically opened 10:00-18:00, daily.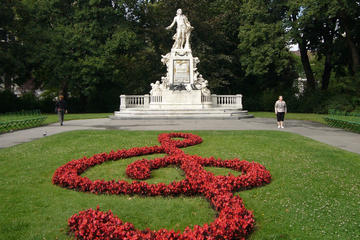 April
During March and April – the Vienna Blues Spring festival, this year was moved to September/October due to COVID-19. Held in the iconic Der Reigen venue, this festival presents many great concerts and gigs of blues bands and individual musicians.
Mid-April – Styria Food Festival (Steiermark Frühling festival), an open-air market and food festival, showcasing food, drinks, and music from the Styria region. Held yearly in the Rathausplatz square (in front of Town Hall).
The official website for the festival.
Mid-April – Vienna Marathon is the main sports event with several smaller sports events happening on this one-day running spectacle. This is an internationally recognized event and attracts many athletes from around the world.
Official website of Vienna Marathon.
May
The month of May is full of events, especially music, and food and drink-related festivals.
8th May – Fest der Freude (Festival of Joy), a memorial and classical music concert to mark the end of WWII. Held in Heldenplatz square and the music is performed by Vienna Symphony Orchestra. Free event with more info here.
During the month of May – this year it is moved to September (due to COVID-19), Sommernachtskonzert in Schönbrunn Palace, a free classical music concert. Famous classical masterpieces performed by Vienna Philharmonic Orchestra. More info can be found here.
Throughout May, there are several foods (and drink) festivals, such as the Genuss Festival in the Stadtpark in the center of Vienna, Burgenland Kultinarium festival in Am Hof square, Vienna Wine Fest at the Museumsquartier, the Vienna Beer festival at the Am Hof square, and very famous European Street Food Festival with trucks serving international dishes.
June
End of June-mid-July – Vienna Jazz festival is globally known, and many star musicians have taken their part in this well-established (30 years) and prestigious music event. More info and online tickets can be found here.
End of June – Wiener Symphoniker at the Museumsquartier is a free concert performed by Vienna Symphony Orchestra, at the Museumsplatz.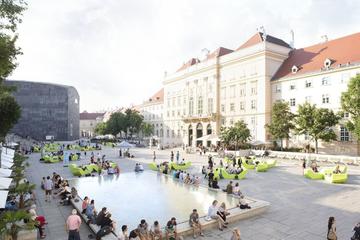 July
1 July – September – Donauinselfest is a massive (and free) music festival with countless performances and performers that are mostly local (with few international guests). Attracts millions of guests and it is held on Donauinsel, a small island on the Danube River. An official website with details of this year's performances can be found here.
July-September – Rathaus Film Festival is a free film festival where famous operas, concerts, and other music events are shown on a giant movie screen in front of the City Hall. It is also popular for food being served from numerous stands and kiosks around. This year's schedule can be found on the official page.
End of July – Popfest music festival is a series of music events happening for several days in July at Karlsplatz square. It's a free event and more information you can find here.
August
Several summer festivals are also taking place in August as a continuation of previous months.
During the month of August – Kino im Kammergarten, the Open-air cinema at Belvedere Palace is a film viewing experience with a themed selection of films, many English movies (or with English subtitles). By buying a ticket to the Lower Belvedere museum, you will have an entrance to see the movies as well.
End of August – Vienna Old Timer Parade, classic and old-timer car enthusiasts drive around Ringstrasse as a showcase of their well-preserved and maintained vintage vehicles. This unique experience will entertain you whether you like old cars or not as it is quite a display of old car models still in function.
September
Early September – Vienna Harvest Festival (Erntedankfest) is an agriculture-themed festival happening for two days in early September and around Augarten. Entrance is free and here is more info on what you can find there.
Late September/early October – Wiener Wiesn Fest is similar to the famous Oktoberfest in Munich. Unfortunately, it was postponed/canceled this year. Several weeks of beer, local food and drink, music, and a fair type of entertainment bring thousands of visitors every year. It is being held in Kaiserwiese in Prater Park and for more info, you can find out here.
A weekend in September – The Streetlife Festival is a family-oriented event to bring to light the modern and urban side of Vienna. There are a series of performances, live music, info booths, and market stalls. More info here.
October
First Saturday of October – ORF Long Night of Museums, this year (2020) on 3rd October, is a unique opportunity to visit as many museums as you can with a single ticket. More information can be found here.
End of September, or early October – Vienna Design Week is a 10-day festival of design organized in several locations throughout the city. Each year has a different theme and topic, exploring design and innovations from various countries.
Official website of Vienna design week
End of October – Viennale Film Festival is an international and one of the top film festivals in Europe. Film premieres are shown in several cinemas around the city: Gartenbaukino, Stadtkino im Künstlerhaus, Urania, Austrian Film Museum, and Metro Kinokulturhaus.
November
From November until 26th December – Several Christmas markets are open in Vienna: Christkindlmarkt on the Rathausplatz (Town Hall), Spittelberg, Karlsplatz, Freyung, Schönbrunn, Am Hof, Maria-Theresien-Platz, Belvedere, Stephansplatz, Michaelerplatz and few more. There are souvenirs for sale, food, and drinks, especially mulled wine.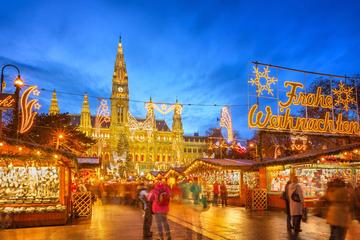 End of November – Craft Beer Festival is one of two the same events, the other one being held in spring. Craft beers from Austria and other countries are presented at this festival with tasting, food, and presentation about the brewing process. This two-day event is held in Marx Halle in the 3rd district.
Official website of Craft Beer Festival.
December
Several events that started earlier also continue throughout December, especially Christmas markets. Most Christmas markets close on 26th December, but they convert into New Year's Eve markets, which is basically the same thing, just different merchandise.
December 30th and 31st – Preview concerts for famous New Year's concerts are performed by Vienna Philharmonic Orchestra.
December 31st – New Year's Eve celebrations and Silvesterpfad is open-air series of events and activities with music and performances throughout the city center. It lasts until 2 AM with massive fireworks at midnight.
Conclusion
We tried to give you just an overview of Vienna events and festivals, but it looks like something is happening in the city every day of the year. This is not far from the truth as there are dozens of other events we didn't include in this post. There are also some events that are not annual in nature and happen only once (or start a new annual tradition). In any case, you will not be bored in Vienna, that's for sure.
Safe travels and see you soon!