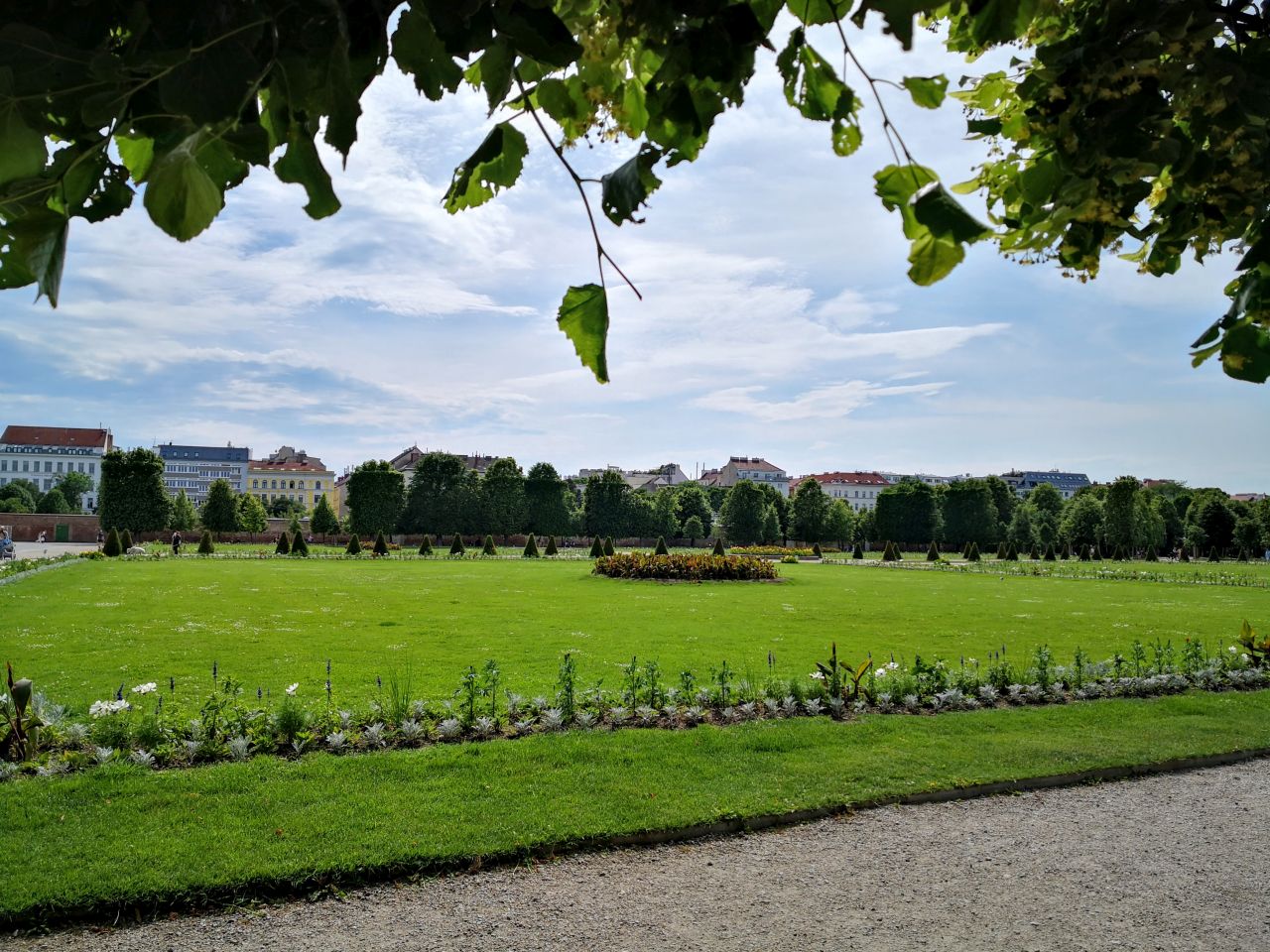 6:30/7:00AM – 5:30/9:00 PM
6:30/7:00AM – 5:30/9:00 PM
6:30/7:00AM – 5:30/9:00 PM
6:30/7:00AM – 5:30/9:00 PM
6:30/7:00AM – 5:30/9:00 PM
6:30/7:00AM – 5:30/9:00 PM
6:30/7:00AM – 5:30/9:00 PM
6:30/7:00AM – 5:30/9:00 PM (depending on a season, longest hours in summer).
Augarten is a large public park with gardens, recreation, and a general green area in the second district (Leopoldstadt) in Vienna. With the size of almost 53 hectares, it is one of the biggest parks in Vienna. It is also the oldest Baroque-style garden in the city. Apart from manicured floral arrangements, the park features expansive lawns and spacious avenues of chestnut, linden, ash, and maple trees, that are perfect for an easy stroll in the shade during the summer.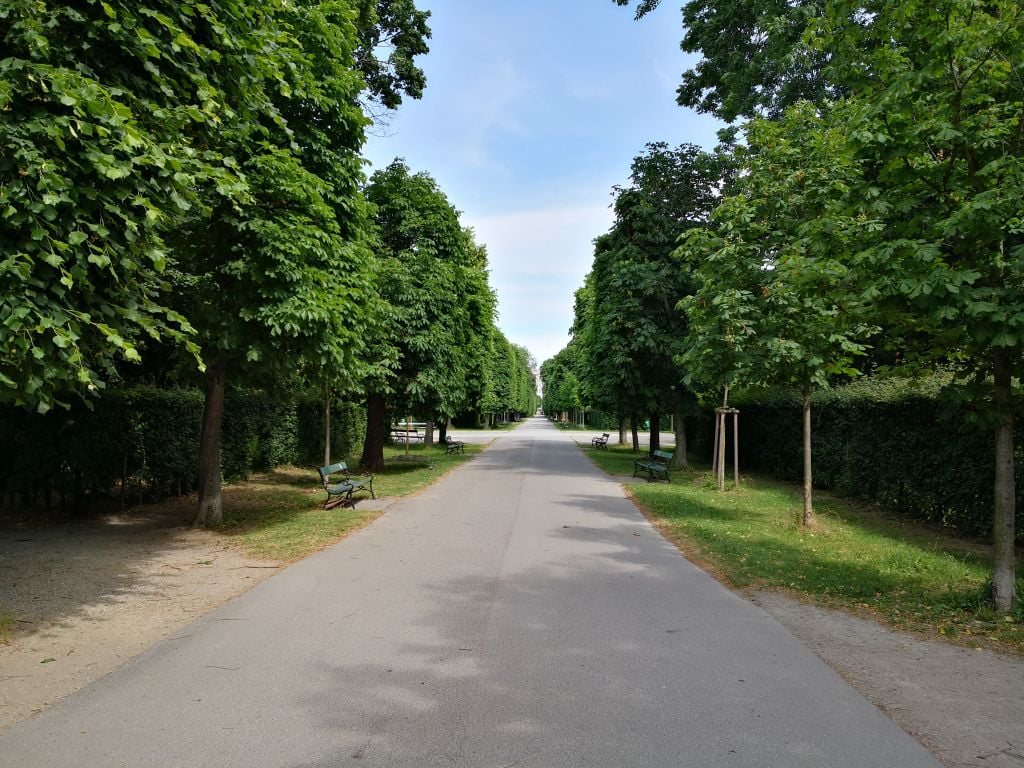 The park consists of four major areas: baroque style garden, forest type area, lawns, and the original garden designed from the 1900s. Here it is on the map of Vienna:
History
Like almost every public park in Vienna (and Austria), Augarten has a long and colorful history. Its story started in 1614 – Emperor Matthias had a small hunting lodge built in Wolfsau as part of the imperial hunting area, which was still an undeveloped meadow landscape at the time.
A small Dutch-style garden (compared to the later size of the Augarten) was erected close to the hunting lodge around 1650, under Ferdinand III, who purchased the Auteuil am Tabor for this reason. In the 1660s, Leopold I purchased the neighboring Trautson Gardens from private ownership and replaced it with a Baroque leisure garden.
Around 1677, Leopold I had the Trautson garden castle renovated into a modest castle he called "Imperial Favorita". The imperial pleasure house was later given the name "Alte Favorita" (Old favorite). Not only was 1683 a bad year for Vienna in general, but it was also a bad year for the Augarten – the entire complex was destroyed during the second Turkish siege of Vienna. Only a few sections of the buildings' walls remained.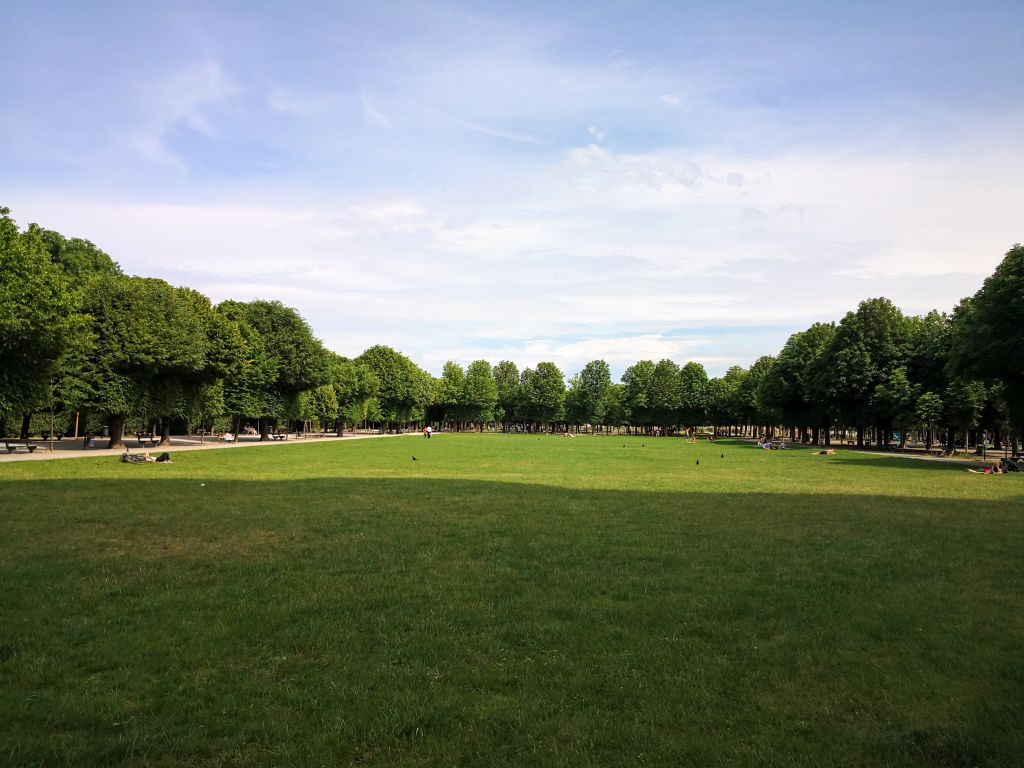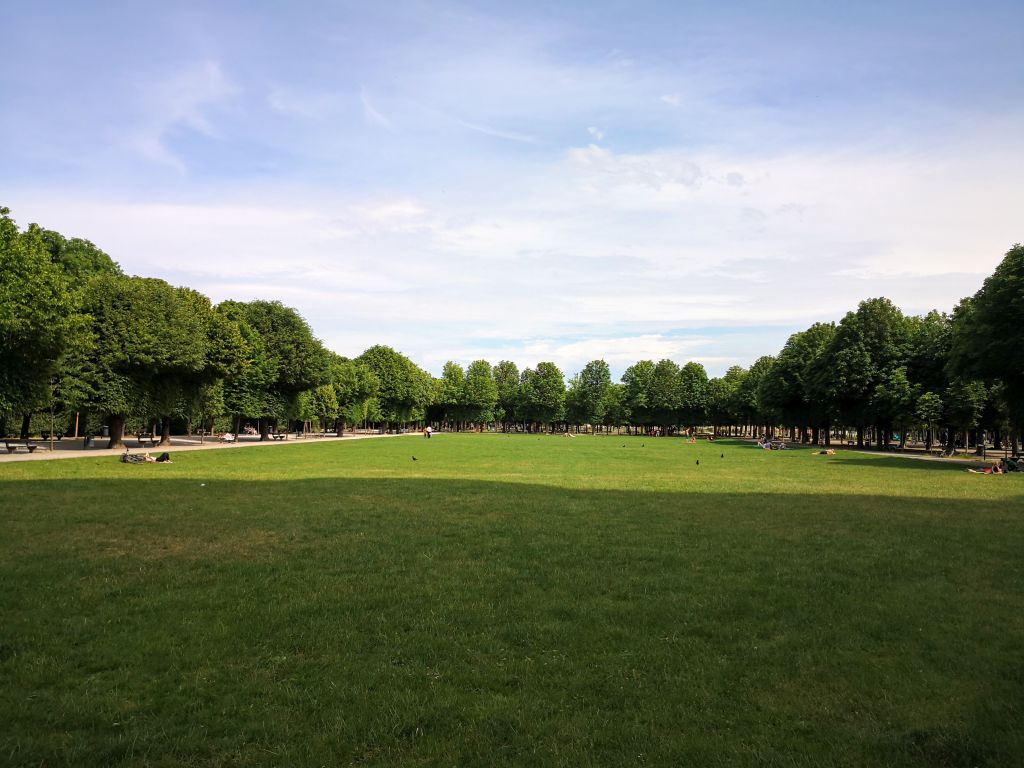 In 1781 the emperor had the Josefsstöckl and the Augartenpalais built on land he had bought, as well as landscaped gardens. The emperor opened the park to the public as early as 1775, in line with opening Prater to the general public in 1766.
In 1830, the entire area suffered devastating floods, which are commemorated with two plaques in the park. Danube flow was regulated with works in the period between 1860-70, which protected the Augarten area from further flooding.
The park started being used more massively from 1980 when sport and cultural events were held there and became a traditional gathering place for film and music festivals, folklore performances, and children's sports activities.
What to see in Augarten?
Augarten is not only a public park, but it is part of the history of Vienna and Austria. So it is not the only place of leisure but also of education and learning.
Flakturm, G Tower and L Tower
Two imposing towers made of reinforced concrete, built in 1940 are giving a bit of a creepy feeling in the park. The towers are remnants of WWII and a stark reminder of a turbulent history of the city and Europe in general. They were used as air defense against Allies and they were left intact (with some battle damages) as a reminder and they were also very difficult to remove (they are massive, 50-meter-tall structures).
There were several locations of these towers, three of them in Vienna and the rest in Germany. Apart from being antiaircraft positions, they were also used as bomb shelters for civilians during air raids of allies against Nazis.
Here is an interesting aerial video of a flakturm in Augraten:
Schmidtsches Votivkreuz
The cross statue with Virgin Mary and inscription. Dated in 1758 and erected in the park since 1890. With relief design on the pillar, it tells the religious story of sacrifice and enlightenment.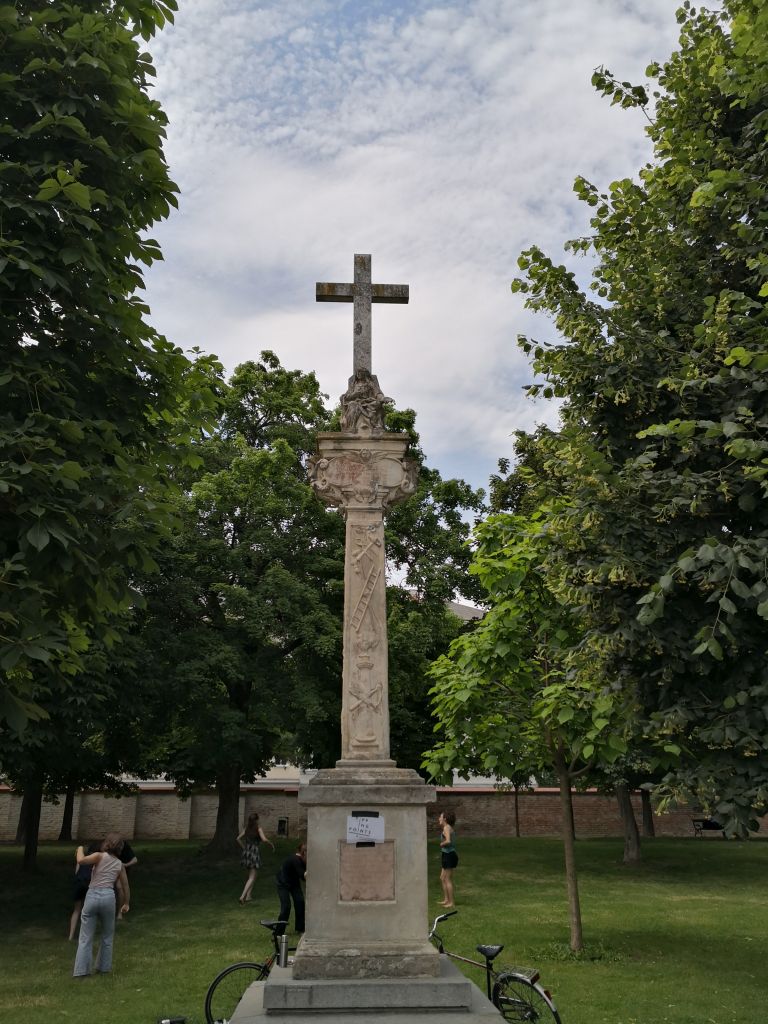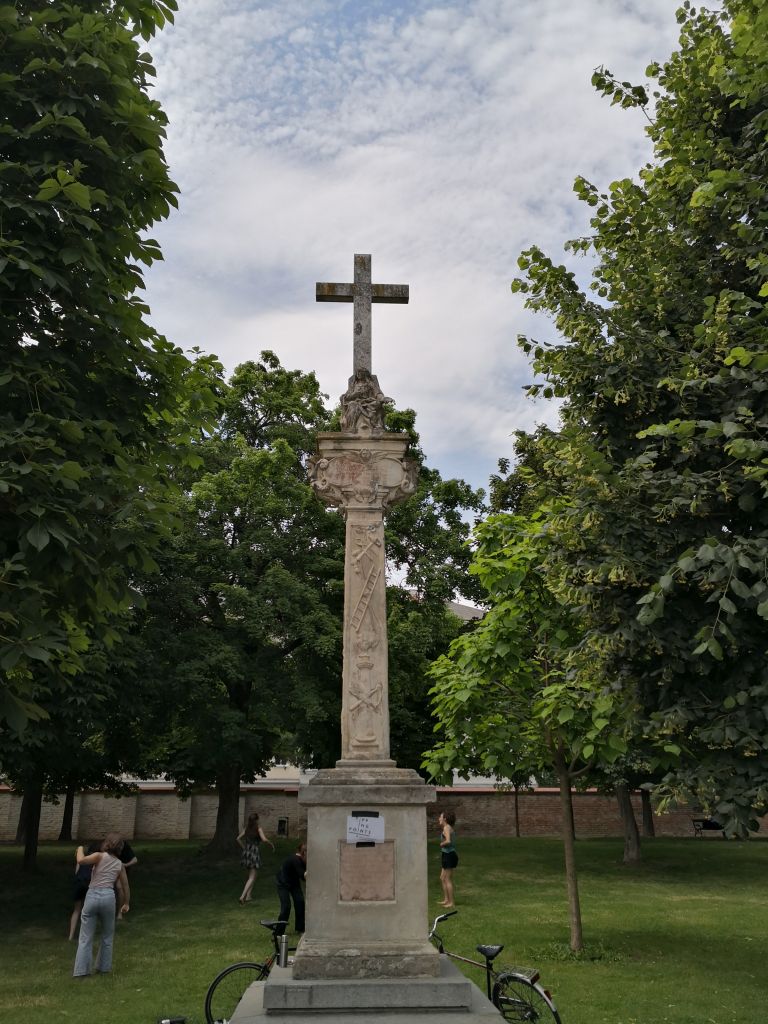 Augarten Porcelain Museum and a factory
Augartent Porcelain Museum and a factory is the place with posh porcelain manufacturing where you can look around and learn about the history of porcelain production and enjoy beautiful design. A 300-year-old tradition comes with perfection in craft and with a high price – $150 for a single plate better be worth it. But, don't worry, if you still want to enjoy exquisite table sets you can still rent them for a much cheaper price and impress your house guests.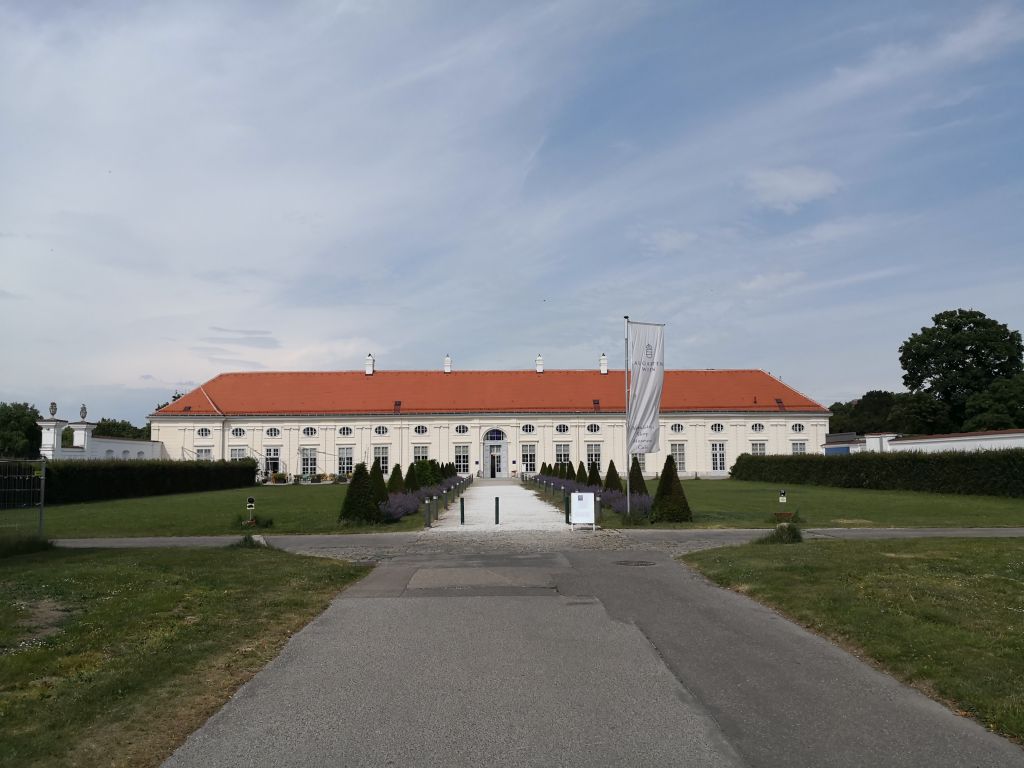 Augarten Palace with Vienna Boys' Choir (Wiener Sängerknaben)
The Vienna Boys' Choir (Wiener Sängerknaben) has been based in the Palais Augarten since 1948. In addition to a grammar school with a boarding school exclusively for the boys' choir, the palace also houses a kindergarten and a private elementary school.
The palace has a long history starting with the park foundation and it was restored and renovated several times.
Muth – concert hall of the Vienna Boys' Choir
The concert hall for performances of Vienna Boys' Choir was opened in 2012. This is an exclusive performance venue for this Viennese attraction when they are in Vienna and not in one of their many tours. The building is in the southeast corner of the park, accessible from the outside.
Katholische Kirche Muttergottes im Augarten
This church is adjacent to the park, on its western corner and it is not actually part of the park, but it is worth visiting since you are already there. It has a unique design as everything is made of wood. The church was consecrated in 1950 and It has a very cozy atmosphere. It has a small Christmas market as well in December.
What to do in Augarten?
Augarten offers many leisure activities, from simple walking throughout a garden and enjoying the view of greenery, and many sports activities, such as running, exercise, volleyball, soccer, basketball, and yoga. Children have several playgrounds/play places to play and exercise as well. There is an outdoor swimming pool for children, operating in summer.
There is a kindergarten and a school on the park grounds and a retirement home as well.
Large lawns are great for family and friends picnics or enjoying it individually by laying down when the weather is nice. There are also many benches where you can seat, enjoy the view, relax, read a book.
People are playing all kinds of sports and games in Augarten and one of them is the famous Bocce, an ancient game with balls, with a current form very popular in Italy and the Mediterranean.
You can bring your dog to the park, but there are dedicated dog parks where your pet can play, they cannot be let running freely on the lawn.
There are two bars/restaurants within the park – Die Schankwirtschaft and Sperling, where you can have a coffee, drinks, and food and relax between your walks or sports activities. There are several bars and restaurants just outside of the park area as well.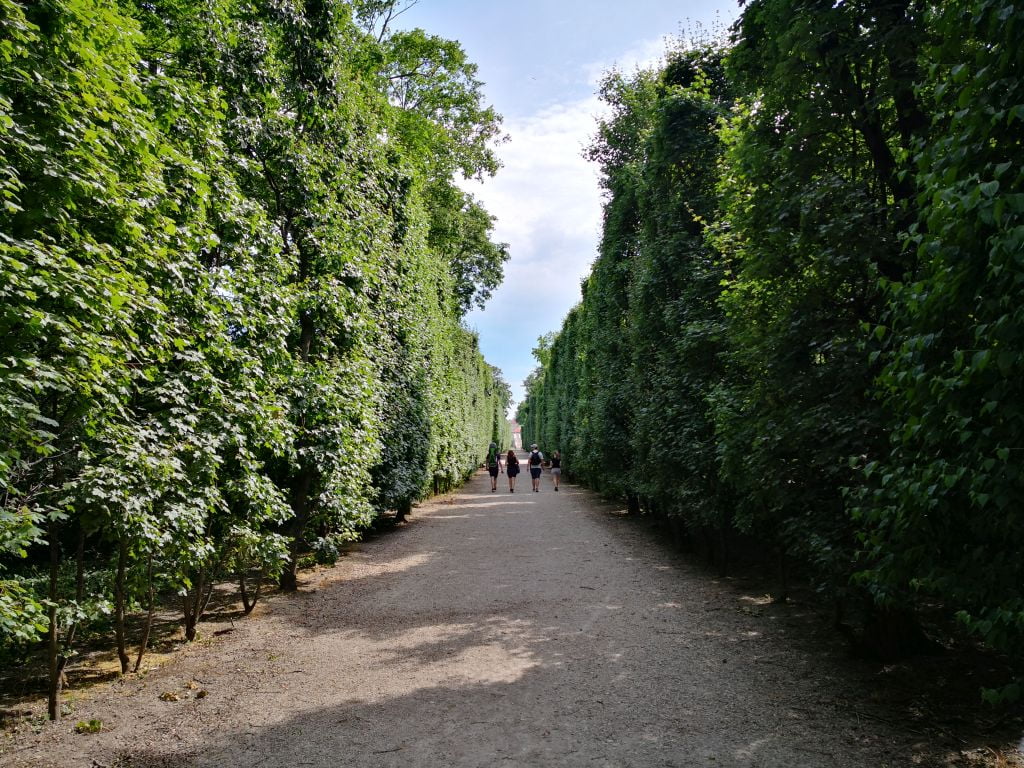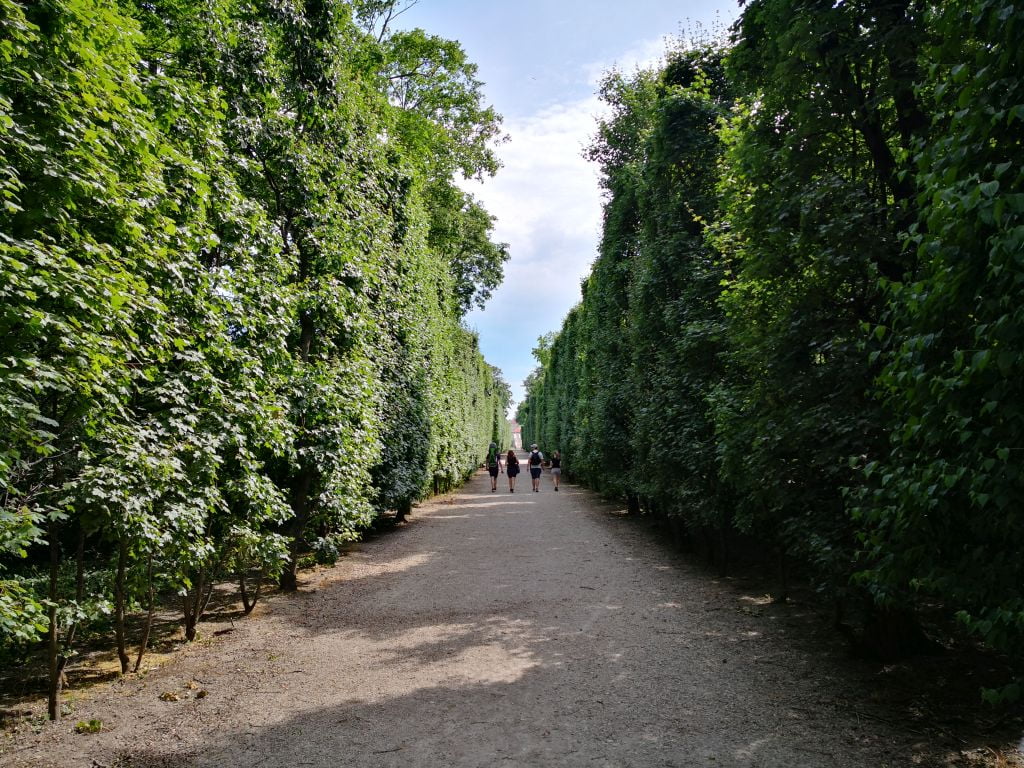 There is a City Farm – ecological farming land where you can visit and learn about sustainable agriculture. There is a separate part for children to learn about farming. This can be a fun activity to do with children together with a playground and pool.
You can visit Filmarchiv Austria to learn about movies and the film industry. They have also film research facilities and a merchandise shop. They have an open-air movie screening in the summer, which is very popular with locals and tourists alike.
If you like the park, you can sponsor a tree or a bench and with a five-year fee of about $420, they will place a sign with your personal dedication. This can be a nice and memorable gesture. Find your favorite tree or a bench and put your name on it!
Conclusion
Augarten is one of the largest parks in Vienna and it has many things to offer. Not only you can enjoy manicured greenery and flowers by walking around, but you can do sports, enjoy coffee and nice food and also learn things or two about history, sustainable farming, film making, and high-end porcelain. Since it is also very child-centric and friendly, we believe it is a great place to spend half or full days with the family.
free for the park, leisure places require fee/membership, fee for the porcelain museum from 5 Euro ($7)
U1 to Nestroyplatz stop and then Bus 5A to Gaussplatz or Karl-Meißl-Straße stop.