Vienna nightlife has lots to offer, whether you prefer bar hopping, live music, or classic club entertainment. Vienna is quite a compact city, but entertainment venues are many and can cater to different tastes for drinks, music, and events. We are providing here the top 5 venues for bars, live music, and clubs and will expand this list once we have gathered more information.
Bars
Vienna has dozens of bars in the central area and many more in peripheral districts. Most of them have very affordable prices for drinks and food and often offer various entertainment options (live music, games, karaoke) to make your stay more enjoyable and memorable. Here is a list of the top 5 bars in Vienna.
Luster bar
A modern bar with a unique design, located in a historical building from the beginning of the 20th century. It has a friendly atmosphere, a great selection of drinks and cocktails, and nice music. Luster bar is very popular, so book your seats ahead. It is located in the 6th district, but you can get there in 10 minutes with U3 from Stephansplatz (Wien Ottakring direction, stop Neubaugasse).
Address: Windmühlgasse 32, 1060 Wien (6th district)
Telephone: +43 1 2642364
Website: https://www.luster.bar/
Open: Mon-Sat 6:00PM-1AM, Sunday: closed
Loos Bar
A cozy bar, designed by famous architect Adolf Loos in 1908 (yes, a very long time ago ) has a great atmosphere and it is kind of an institution by itself. Worth going for a couple of cocktails before heading to some club. It might be crowded even with few guests inside, so get ready to cozy up with other patrons. It has been advertised as the first American Bar in Vienna and many celebrities visited apparently, one of them being Quentin Tarantino.
Address: Kärntner Durchgang 10, 1010 Wien (1st district)
Telephone: +43 1 5123283
Website: https://www.loosbar.at/
Open: Mon-Sun 12:00PM-1:00AM
Polkadot
Advertised as an "Alternative music bar for students, travelers, and awesome people", this bar defines its clientele as a wide range of guests, and we hope you will fit in one of these categories. It offers a great variety of beer, wine, and other drinks at very affordable prices. It is not a classic bar – it has various events regularly, such as live music, DJs, stand-up comedy, quizzes, and even language clubs for people to practice their German.
We recommend this bar also for people who are moving to Vienna as it looks like a perfect mingling place for newcomers. It is located in the 8th district and it is reachable by 2 stops with Tram No. 2 from Rathaus (you can easily walk from there as well).
Address: Albertgasse 1, 1080 Wien (8th district)
Telephone: +43 1 4074125
Website: http://polkadot.at/
Open: Sun-Thu: 7:00PM-2:00AM, Fri-Sat: 8:00PM-4:00AM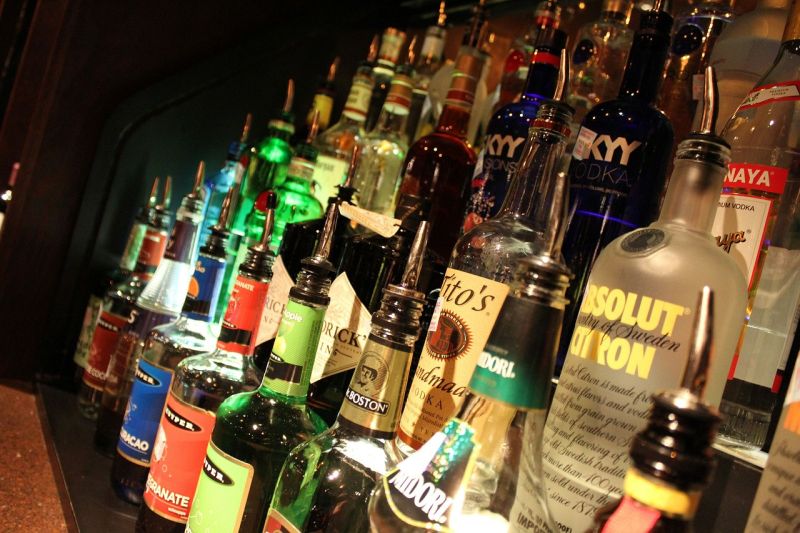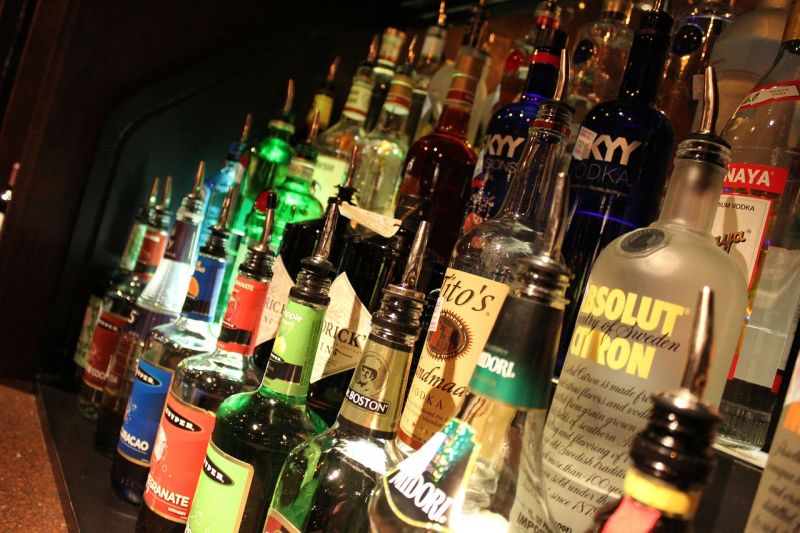 Travel Shack
Travel Shack is another 'multipurpose' bar, meaning, apart from the standard setting of a bar (tables, music, drinks, etc), it offers a variety of entertainment and activities daily. This includes watching sports events, singing karaoke, playing Jenga, foosball, and beer pong, and organizing birthday and themed parties (Halloween, St. Patrick's, Cinco de Mayo).
Needless to say, it offers a great variety of beer, wine, original cocktails, and some interesting finger food. It is located in the 15th district, but easily reachable with U3 from Stephanslatz (direction Wien Ottakring, stop Westbahnhof) or with an Uber (if a group of 4 is traveling might be cheaper than a subway).
Address: Mariahilfer Gürtel 21, 1150 Wien (15th district)
Telephone: +43 1 9610131
Website: http://www.travelshackvienna.com/
Open: Mon-Sun: 4:00PM-4:00AM
R&Bar
This bar is linked to movie design and production agencies and it is the favorite meeting place of movie makers to exchange ideas with a drink or two. The bar offers a wide variety of drinks, cocktails, and bar food (tapas, finger food). The bar serves organic coffee and cocktails with homemade ingredients. The DJ is playing chill music and visitors often dance spontaneously when the crowd clicks.
It is located in the 7th district, reachable by U3 from Stephansplatz (Direction Wien Ottakring, stop Neubaugasse and a 5-minute walk from there).
Address: Lindengasse 1, 1070 Wien (7th district)
Telephone: +43 1 5224447
Website: https://dasrund.com/bar
Open: Wed-Sat: 4:00PM – 11:00PM
Live music
Vienna has many live music venues and we are excluding here classical music area (which will write about in a separate post). There is a place for every music genre and style and they are all well-established and popular. Here are the top five to keep you running for your exploration of Vienna nightlife, we will add more soon.
Chelsea
Chelsea is one of the long-running live music venues, located inside the underground overpass of the U6 line in the 8th district. The place has a very rich program of live performances ranging in genres and styles and we recommend you check the schedule online to make sure you choose the right date and book your tickets.
The venue is not that big, and concerts are performed in a nice and cozy atmosphere (regardless of the noise) and are very enjoyable. It was initially located in a different area and had a problem with residents and authorities and now it is in a somewhat isolated area where nobody is bothered.
It is reachable by a combination of U3 and U6 lines from Stephansplatz.
Address: Lerchenfeldergürtel 29-31, 1080 Wien (8th district)
Telephone: +43 1 4079309
Website: www.chelsea.co.at/index.php
Open: Mon-Sun: 6:00PM-04:00AM
Porgy & Bess
This is well established and popular jazz club in Vienna, and it has been running since the 90s. Prices for concerts are a bit higher than in other venues but the quality of the music and performers is completely worth it. Performers from Austria and around the world are playing in this cozy venue and since the program is known at least three months in advance, you will be able to plan for some great jazz events.
The venue is in the 1st district and reachable on foot from Stephansplatz station in a few minutes.
Address: Riemergasse 11, 1010 Wien (1st district)
Telephone: +43 1 5128811
Website: http://www.porgy.at/
Open: Mon-Sun 4:00PM-11:00PM
Elektro Gönner
For lovers of electronic music, house, disco, and techno and nice food and drinks in a relaxed atmosphere, Elektro Gönner is the right place. There, you can listen to the DJs, dance, have dinner, and have a few drinks, in a laid-back atmosphere of a former electrical shop retailer (the name was kept from the previous owner). The club also have workshops for DJs, and discussions about music and it is an all-around pleasant place for music lovers and enthusiast.
Address: 101 Mariahilfer Straße, 1060 Wien (6th district)
Telephone: +43 1 2086679
Website: https://www.elektrogoenner.at/
Open: Thu: 6:00PM – 11:00PM, Fri-Sat: 5:00PM-11:00PM
1019 Jazzclub
This jazz club not only has great jazz concerts, but it is very famous for its food, so if you are both a food and jazz lover – look no further. Named after song 1019 by famous blues guitarist Eric Gales, the club brings a variety of performers from around the globe and you are guaranteed to have a great time. The venue also organizes parties and other events on demand.
Address: Althanstraße 12, 1090 Wien (9th district)
Telephone: +43 1 3101112
Website: https://club1019.at/
Open: Mon-Sat: 7:00PM-2:00AM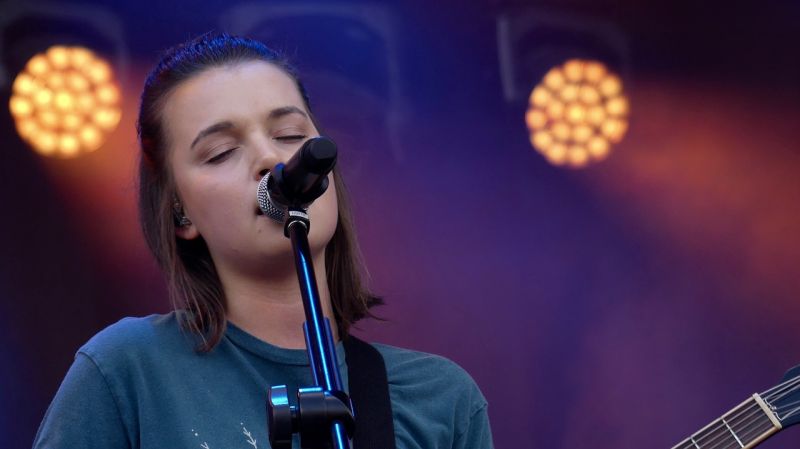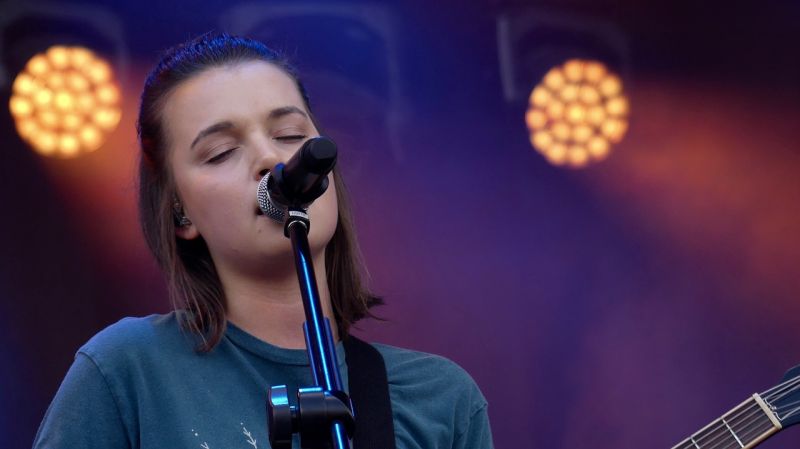 Donautechno
If you like techno music, Donautechno is the best place to go and enjoy it and not go over the top. It is a very uniquely designed place and its walls are covered in visuals during the performances which makes it even better. There are a variety of drinks on offer and there is also local sausage available if you get hungry at some point. It is located in the 7th district in an unremarkable venue, behind Art History Museum. Easily reachable by U3 (direction Wien Ottakring, stop Volkstheater and walk for few minutes)
Address: Karl Schweighofer Gasse 10, 1070 Wien (7th district)
Telephone: +43 1 5238105
Website: http://www.donautechno.com/
Open: Mon-Thu: 8:00PM-4:00AM, Fri-Sat: 8:00PM-6:00AM, Sun: 8:00PM-2:00AM
Clubs
Vienna nightlife club scene always has something new and exciting and local club owners definitely follow global trends (and sometimes lead them) very quickly and efficiently. You can enjoy the club atmosphere and dance your feet off in many venues around the city that are on par with clubs from much larger world capitals. Here are recommendations for the top 5 venues in this area of Vienna nightlife.
Flex
This is the best club in Vienna by a wide consensus. It has been running for more than 15 years and it was THE underground club in Vienna in the beginning, now it is moving towards the mainstream. The good thing is, it doesn't discriminate against people by the dress code, so that is that, very accessible for Vienna visitors that don't carry with them 'club' attire.
The club has the best sound system in Europe (as they claim) at the moment, so this will give you an idea of how loud the music is .
It is located on the edge of the 1st district, next to the Danube and it is reachable by U2 and U4 (station of Schottenring) and also tram 3A.
Address: Augartenbrücke 1, 1010 Wien (1st district)
Telephone: +43 1 5337525
Website: http://flex.at/
Open: Mon-Sat: 7:00PM-01:00AM, Sunday: closed
Prater Dome
Located near Prater Ferris Wheel, this club offers multiple stages, playing different styles of music and there are also several lounges where you can relax and have a drink between your dance acts.
This club will require some better clothes as the clientele is more towards the well-off economic area. In any case, you will have great fun there, especially if you come with friends. The club has themed parties, including some fashion shows, cosplays, and also birthday celebrations. You should be able to see what's on their website in advance so you don't end up in the wrong setting.
Address: Riesenradplatz 7, 1020 Wien (2nd district)
Telephone: +43 1 9081192
Website: https://praterdome.at/
Open: Thu-Sat: From 10:00PM
Platzhirsch
This club was advertised as the 'coolest club in Vienna' and it is worth checking out. There is a lineup to enter as DJs can really make people dance with their mixes. There is an entrance fee and drinks are a bit more expensive than in other venues, but the atmosphere is so great that you will forget about the budget.
It is located in the 1st district, next to Karlsplatz U station and it is reachable on foot from anywhere in Innere Stadt.
Address: Opernring 11, 1010 Wien (1st district)
Telephone: +43 664 88267202
Website: https://www.platzhirsch.wien/
Open: Fri-Sat: 10:00PM-6:00AM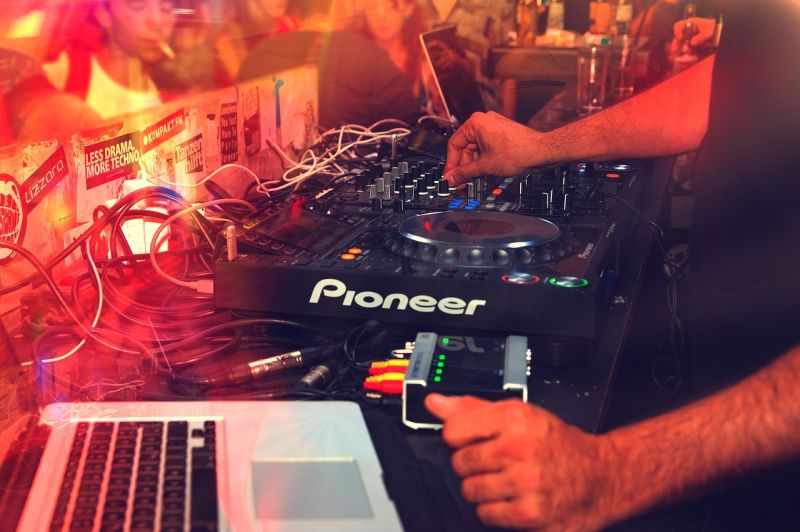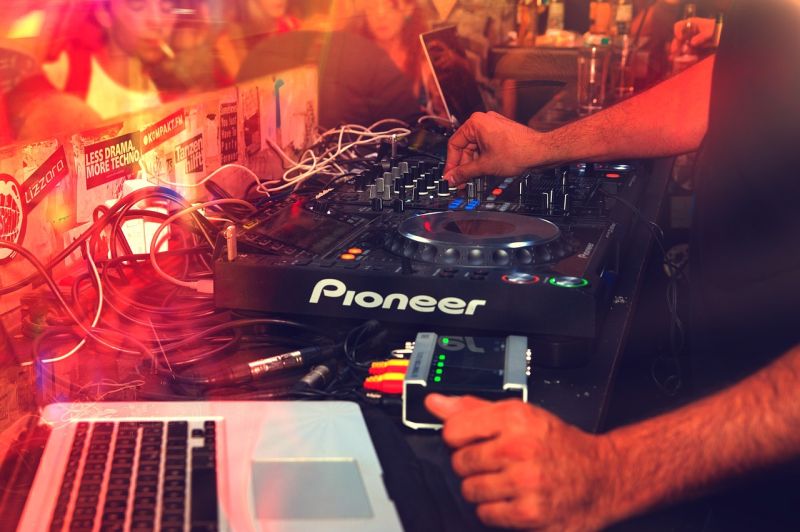 Grelle Forelle
This is a relatively new club, from 2011, located in the 9th district on the banks of the Donau canal and easily reachable by the U4 from Schwedenplatz (direction Wien Heiligenstadt, stop Spittelau). The club has a great sound system and world-class DJ so a good time is guaranteed. There is an entry fee, but the fun time you will have once inside will make you forget about it.
Address: Spittelauer Lände 12, 1090 Wien (9th district)
Website: https://www.grelleforelle.com/
Open: Fri-Sat: 11:00PM-6:00AM
Ra'mien
This is a special place in the club scene, as it is part of the Asian restaurant (with excellent food. Btw), and the club is in the basement. You can combine great food and dance afterward for the best effect for the night .
The club is compact but very well designed and intricately decorated in Asian style. There are lounges to relax and a dance floor that is always full as DJs are masters in bringing people on their feet. The club organizes weekend parties that are very popular and memorable.
It is located in the 6th district, near Leopold Museum, the nearest station is U2 (Museumquartier).
Address: Gumpendorferstrasse 9, 1060 Wien (9th district)
Website: http://www.ramienbar.at/
Open: Wed-Sat: from 10:00PM
Conclusion
This is just a 'small' sample of Vienna nightlife and there is so much more to explore from the city's entertainment offer. We will gather more information and present you in this post or in a separate post, depending on the volume of information we receive.