Like in many European capitals, Christmas in Vienna is a magical time of the year. The city is in a festive mood from the middle of November and activities and celebrations last until actual Christmas Day, just to be continued towards New Year's Eve celebrations and events.
The city is decorated in festive colors and lights, there is plenty of Christmas markets and events and seasonal food and sweets are sold on every corner. Ultimately, the end of the year is an exciting time in Vienna. Vienna's gorgeous architecture combined with decorations and lights makes the city even more beautiful (if possible).
Here is what you can see and do during Christmas in Vienna.
Christmas lights and decorations
Christmas lights and festive decorations in Vienna are put up as early as 12th November this year (2021). Most opulent ones are in the first district, and in the main tourist areas – Stephansplatz, Graben and Kohlmarkt streets, Kärntner Straße, Ringstrasse, Karlsplatz, Rathausplatz and several others, such as Prater area.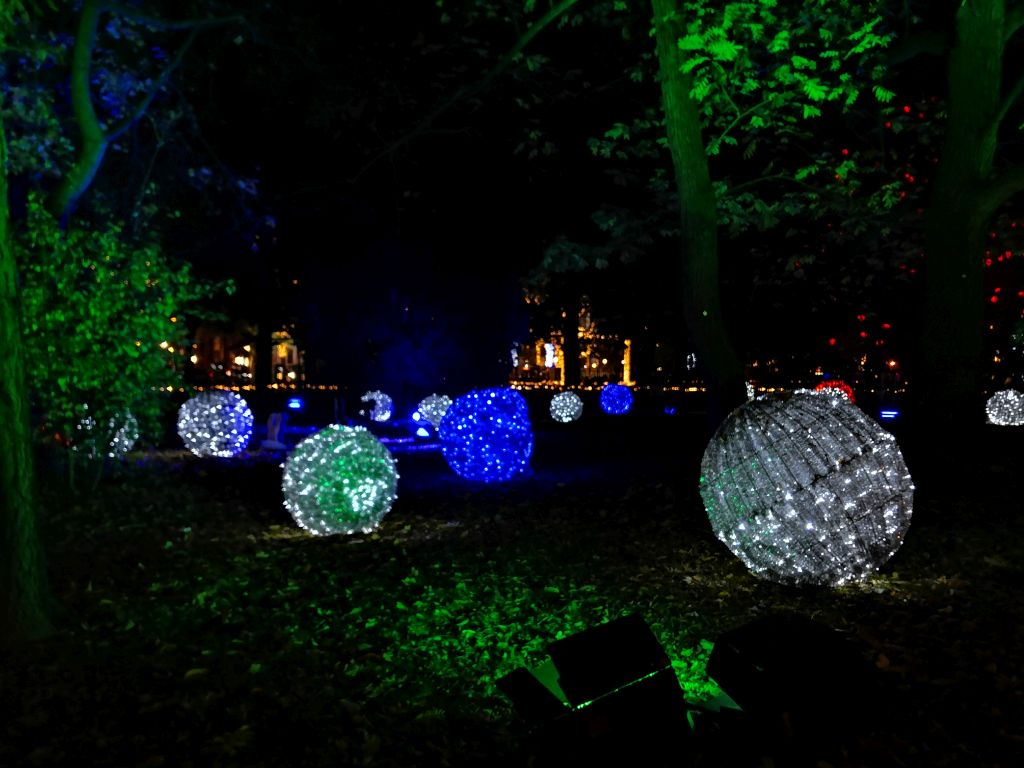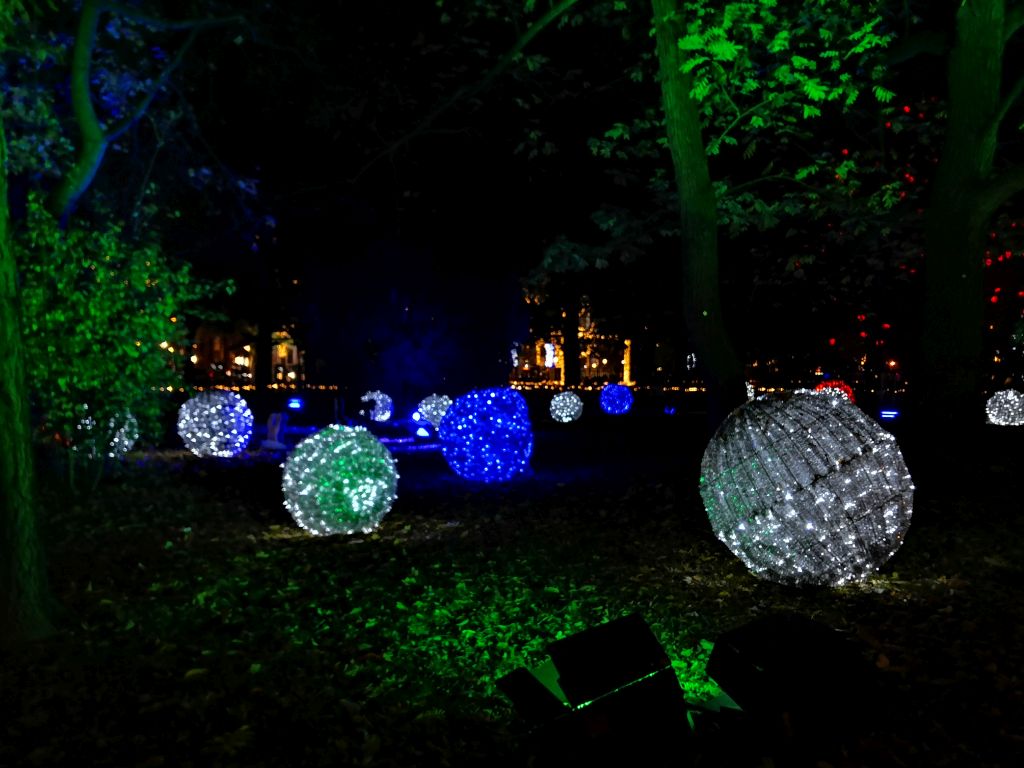 Each district is decorated with lights and Christmas ornaments in their respective areas, but not as much as the central areas of the city. The best time to see the lights is obviously in the evening, but since it becomes dark very early in Vienna during winter, you can enjoy them as early as 5 PM!
Interestingly enough, the festive atmosphere in Vienna was featured in the movie, "Christmas in Vienna", which you can check out on IMDB website.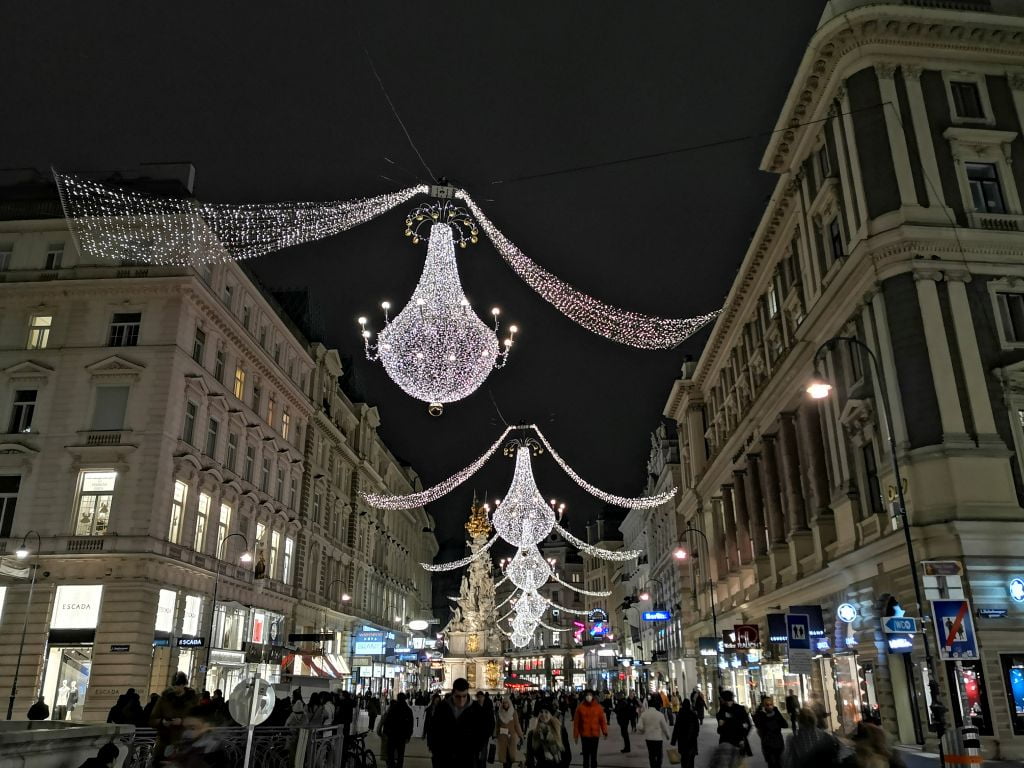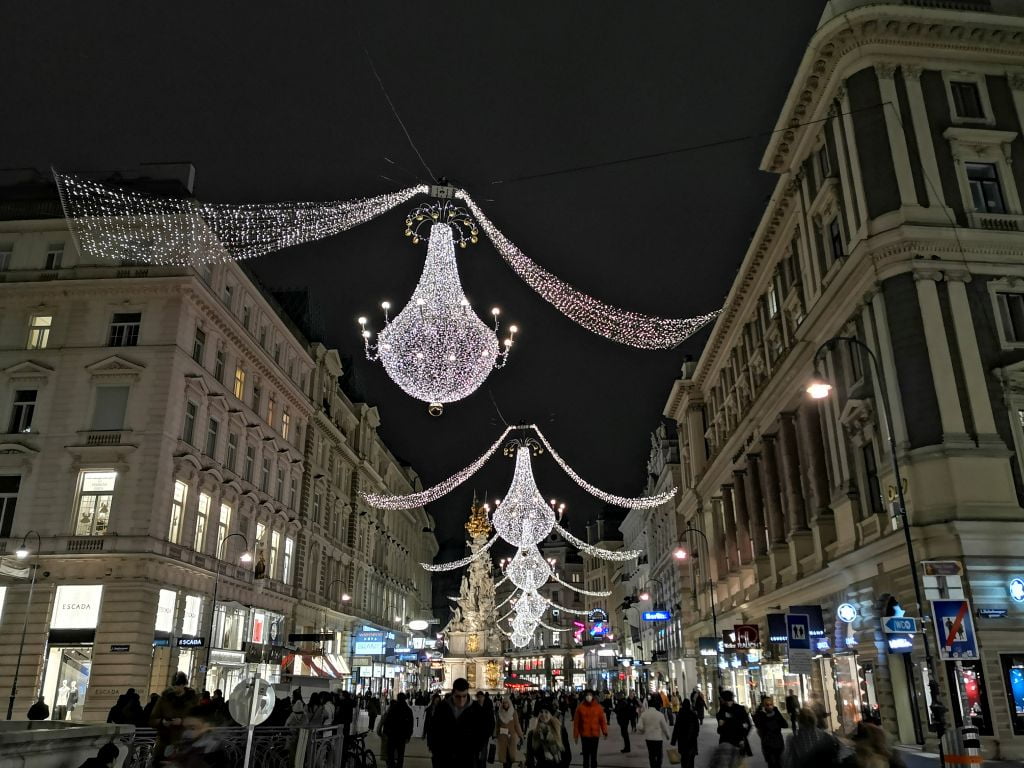 Christmas markets
The history of Christmas markets
The Christmas markets in Vienna are a centuries-old tradition. Initially, it all started in 1296, when Albrecht I (Duke of Austria and Styria) authorized citizens of Vienna to organize December markets, then called "Krippenmarkt" (Nativity Market).
The character, scope, and details of the original markets changed through the centuries, obviously, but the tradition stayed uninterrupted until today. Today, over 20 official Christmas (Advent) markets are organized throughout Vienna, where food, gifts, and souvenirs are sold to thousands of visitors and dozens of events with art performances are held.
Similar to Christmas lights and decorations, Christmas markets in Vienna start in November already and most of them are around famous landmarks, as they were traditionally held for centuries.
Here is the list of the most famous Christmas markets:
Christkindlmarkt – Rathausplatz
This is the largest market by its size, number of stalls (usually over 150), and variety of thematic decorations.
The square in front of the city hall (Rathaus) is turned into a Christmas Advent market with a massive Christmas tree dominating the space. The tree is donated every year by the different federal states of Austria.
Food stalls selling popular local seasonal food, such as Krapfen (type of donut) and Erdäpfelpuffer (hashbrowns) and offering punch and mulled wine, are scattered around the market. There are several stalls that sell traditional cheese and delicatessen from Austria, which you can buy for takeaway.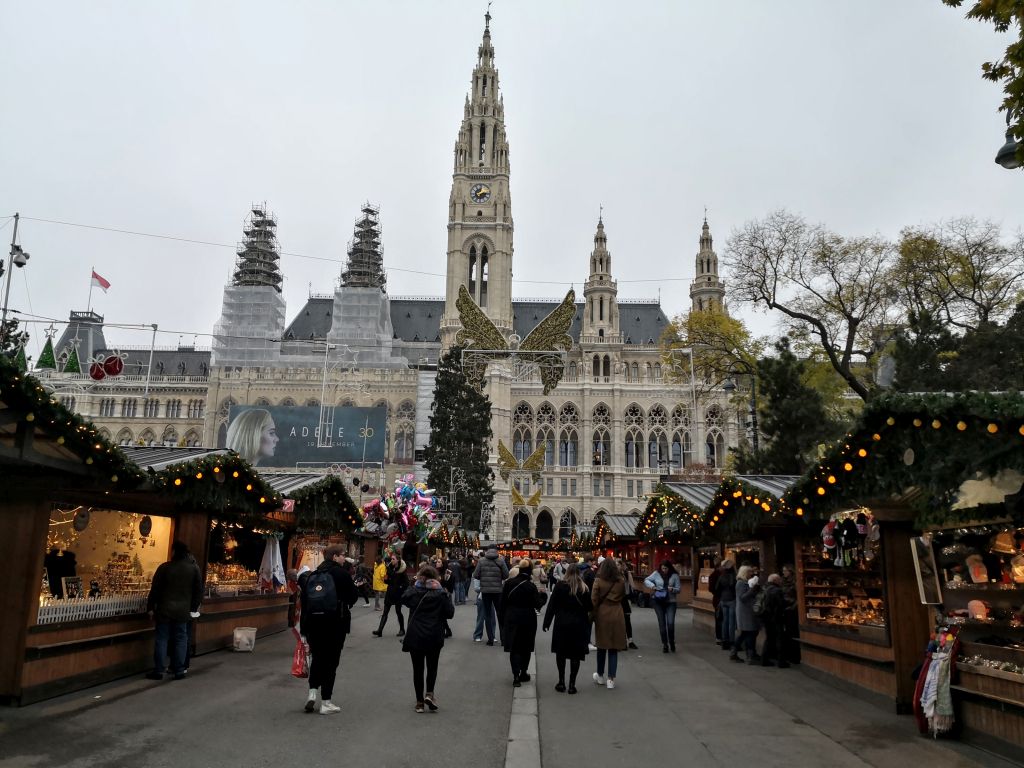 Various gifts and souvenirs are sold from numerous huts – decorative vax candles, wooden, glass, and porcelain gifts and toys, and artisanal Christmas decorations. There are also fashion items sold – sweaters, shirts, hats, gloves, and leather goods (bags, accessories, and wallets).
With a variety of items sold, you can have a proper shopping experience in this (and other) Christmas markets in Vienna.
There are also several specific themes in this Christmas market:
Nativity scene path. A dozen of hand-made miniature nativity scenes, displayed along the winding path in small huts, illuminated and with festive music.
Heart Tree (Herzerlbaum). A tree is decorated and illuminated with heart-shaped decorations. Under the tree, there is a large hashtag – #wienliebe – "Vienna love", a popular catchphrase related to the city
Bussiplatz (kissing place, kissing booth), where visitors can take photos behind a read heart (and kiss, of course).
Ice rink. This is not directly related to Christmas Market, but this popular ice skating area is at the same place it opens sometime in December and it usually lasts until March.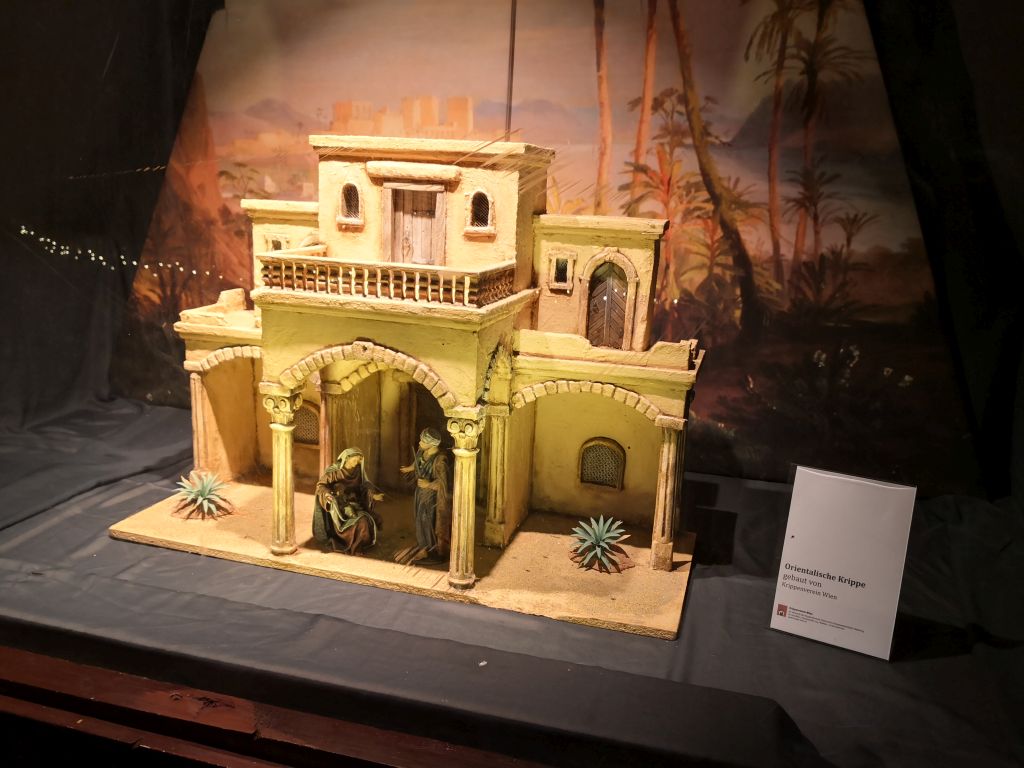 Stephansplatz Market (by the St Stephen's Cathedral)
This Christmas market is not as big as the one of Rathausplatz, but since it is in the very center of Vienna, it attracts large numbers of visitors. Numerous stalls are set up around St. Stephen Cathedral, together with a Christmas tree, decorations, and lighting.
Food stalls and souvenir and gift shops are set up middle of November and are open until 26th of December. This market is great to visit if you are passing by the city center or after a visit to St. Stephen's Cathedral or any attraction in the area.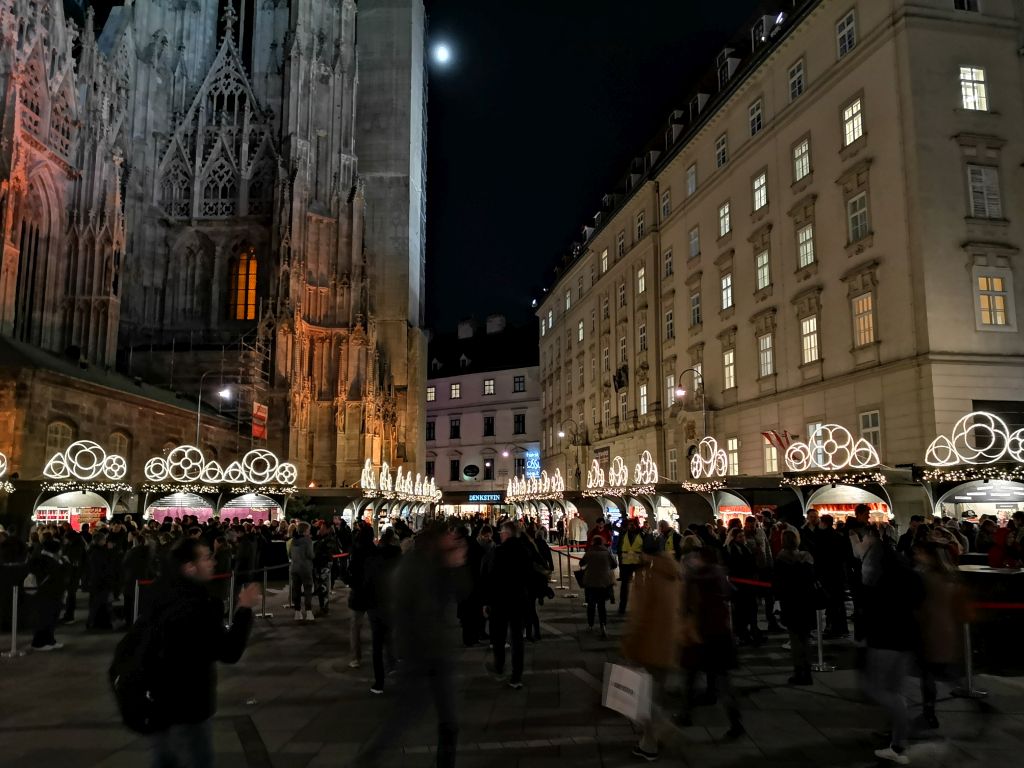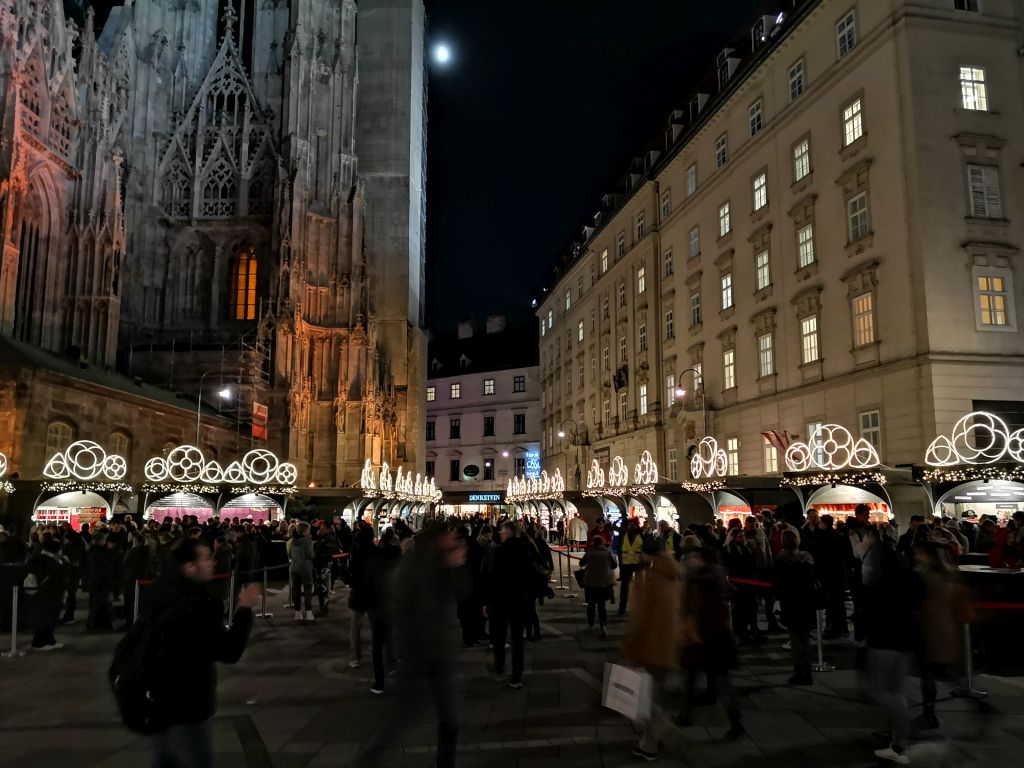 Schönbrunn Christmas Market
Setup in front of the Schönbrunn Palace, this market couldn't possibly have a more spectacular backdrop. The beautiful setup is enhanced with a tastefully decorated Christmas tree and frequent music shows, especially on weekend evenings.
This market is a bit outside of the city center, but it can be combined with a visit to the palace, gardens, or even Schönbrunn Zoo. You can find some specific food here and also Schönbrunn related gifts and souvenirs.
Mulled wine is served in very nice cups that are souvenirs in their own right (if you want to leave the deposit of 3 Euro, which is a bargain for this nice memory).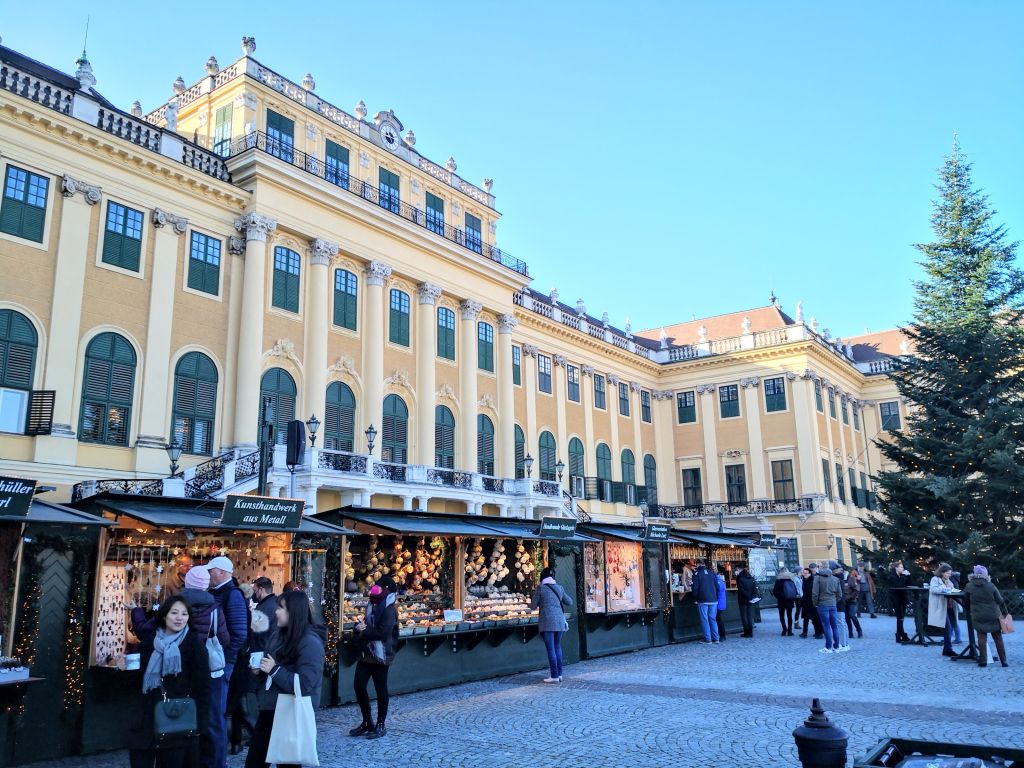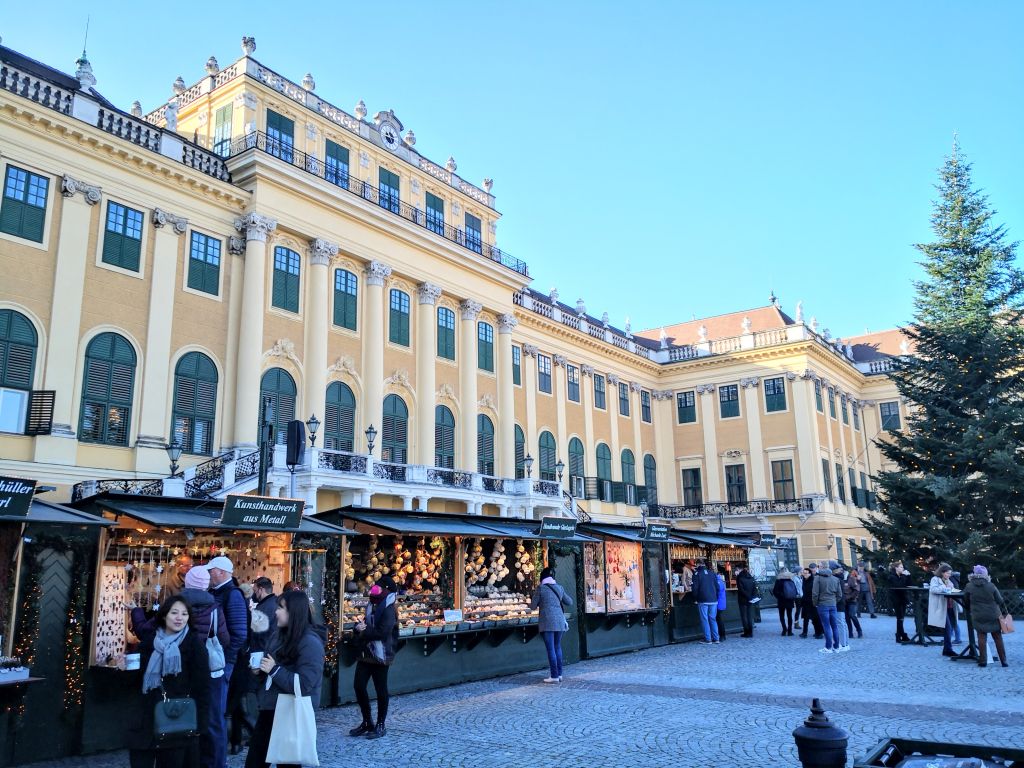 Maria-Theresien-Platz Market
The large square between two magnificent museums, Natural History Museum and Kunsthistorisches Museum Wien is the place for another Christmas market. Stalls and huts are being placed around the massive monument of Maria Theresia, together with decorations, lights, and a Christmas tree.
This market has also an impressive backdrop with these two museums, and it is very popular for photoshoots. A visit to the museums can be nicely combined with Christmas shopping and a cup of punch or mulled wine.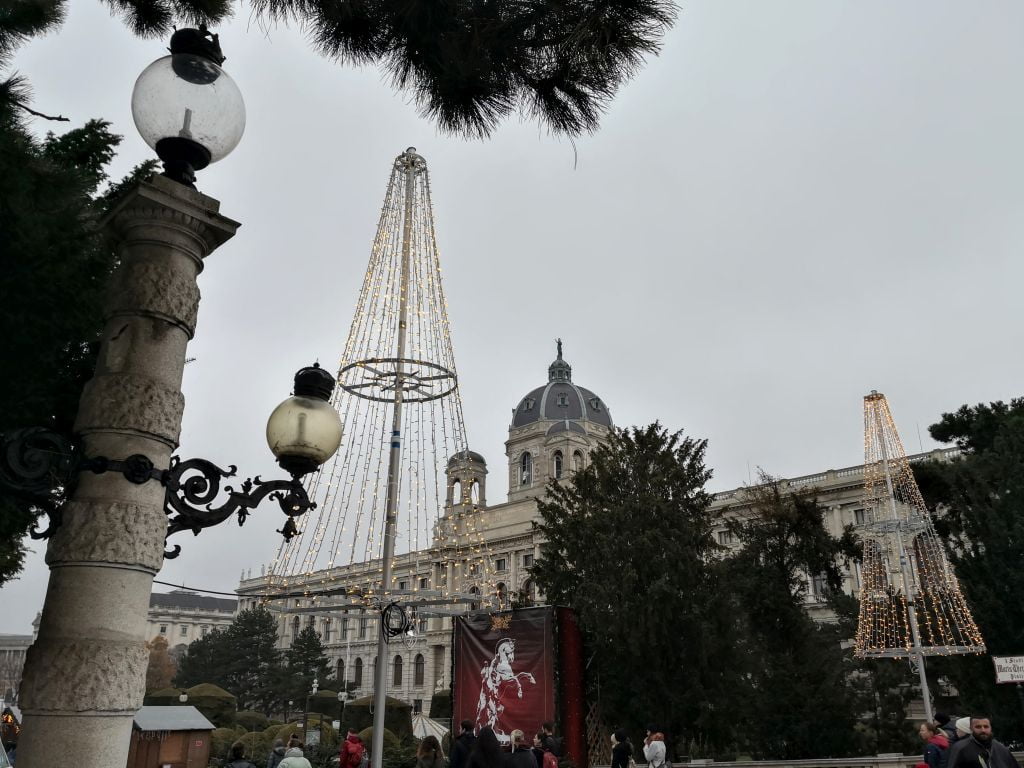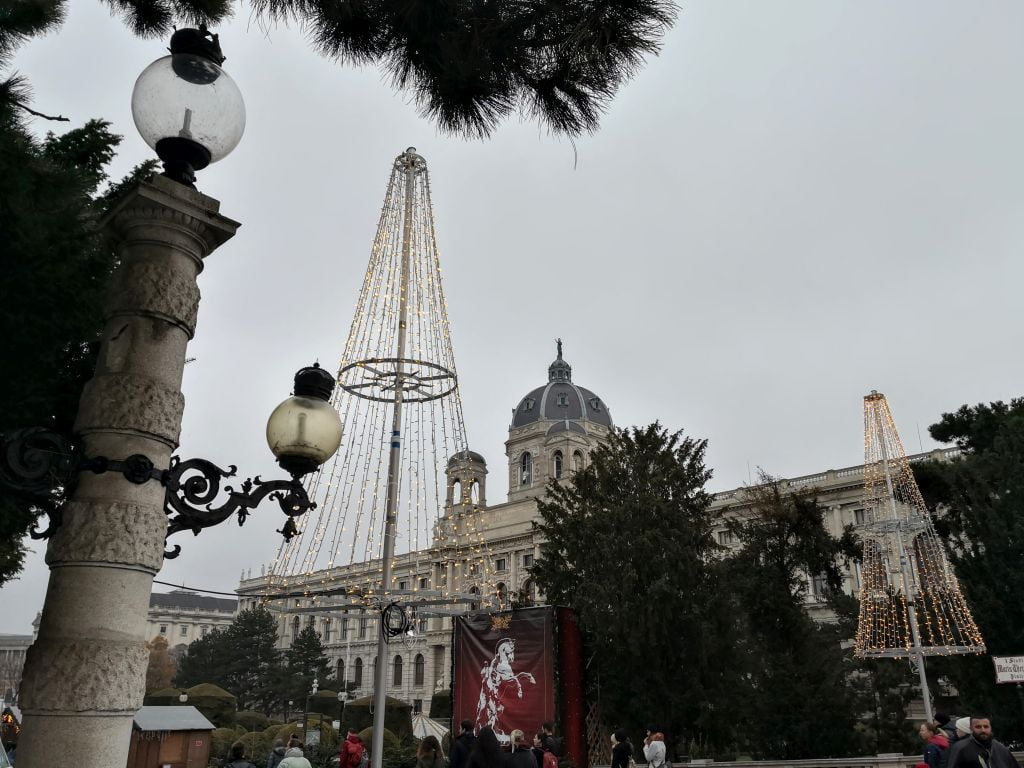 Spittelberg market
This market is not a classic one like the others, meaning, there is not a central square where the market is set up. Instead, the market is distributed alongside several streets in the area, and it makes it interesting to walk around and enjoy the sights.
The stalls and huts are not uniform in design, which makes it even more interesting to enjoy. The biggest focus is on food and drinks in this market since other markets took lead in selling more art-related gifts and souvenirs.
Located in the 7th district, this market is very easy to reach by public transport from the city center (or from elsewhere).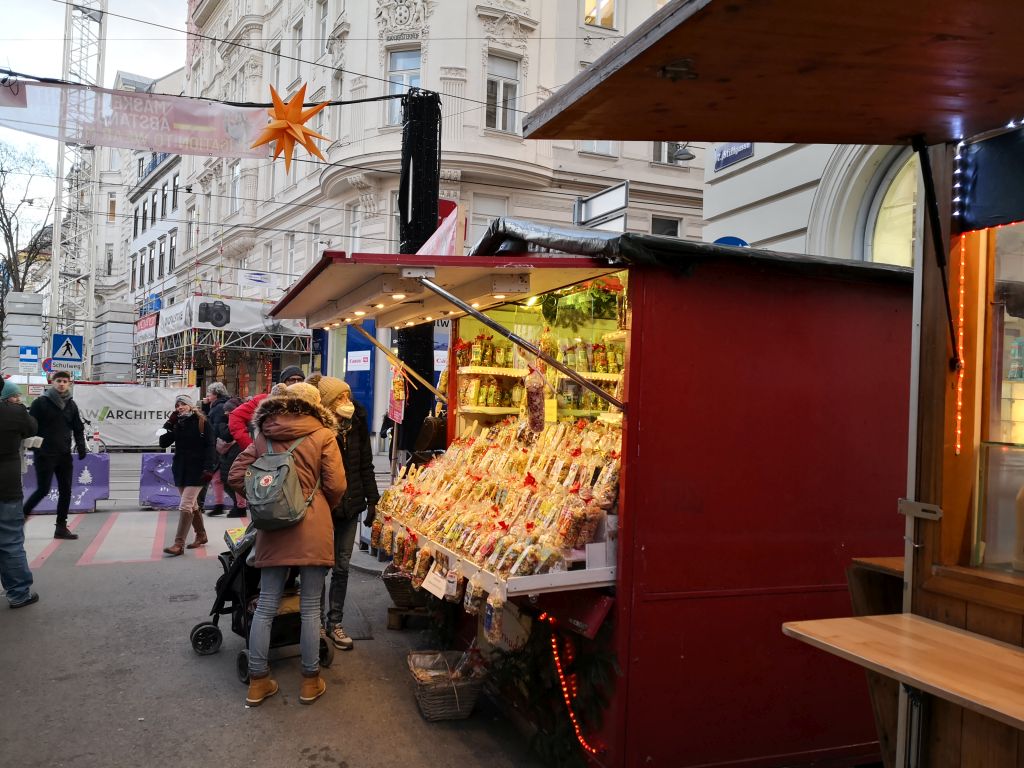 Karlsplatz Christmas market
Like many other markets in Vienna, the Karlsplatz market also has beautiful surroundings, having a magnificent Karlskirche as a backdrop. This market has a strong focus on arts and crafts, which is reflected in its other name – Art Advent.
You can meet actual artists who create the art on display and even see some of them making it on the spot. Some very unique pieces of arts and crafts can be found in this market.
There is an area for children and all the food served is organic.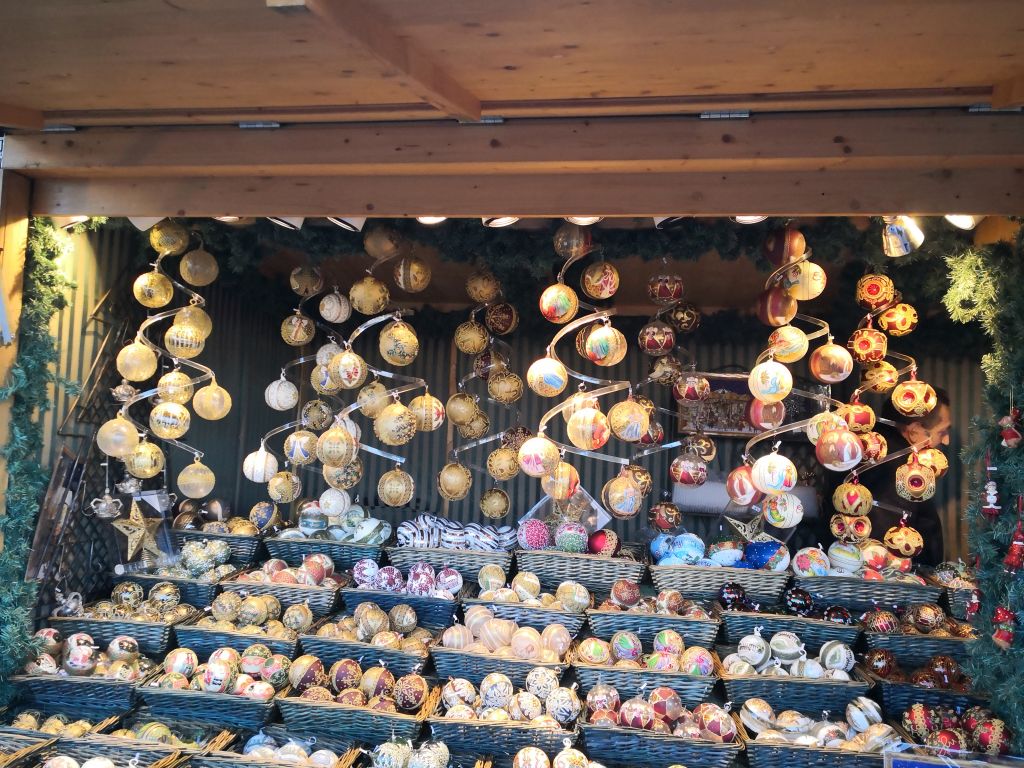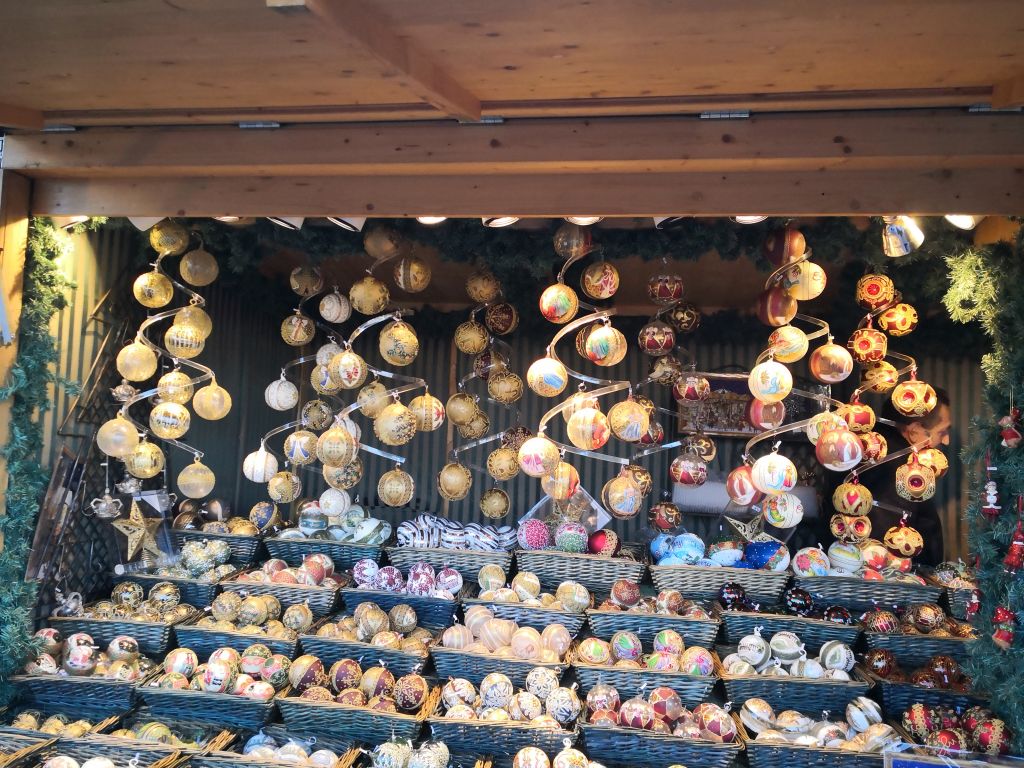 Belvedere Christmas market
Set in front of the beautiful Belvedere palace, this is one of the most beautiful Christmas market settings in Vienna. With the pool reflecting Christmas lights and decorations, this is also the most popular photo opportunity during Christmas.
This market is not large, there are only a few dozen of stalls, but what it lacks in quantity certainly compensates through the exclusive quality of goods offered. The arts and crafts sold in the Belvedere market are of unrivaled quality and variety. Food and drinks offered is one of the best among Vienna markets.
Wintermarkt (Riesenradplatz in Prater)
Located in front of the Giant Ferris Wheel in Prater, this is actually not a standard Christmas market (hence the name – Wintermarkt). This is more of a continuation of activities of Prater entertainment park when most of the rides go offline due to wintertime.
The biggest focus is on food and drinks (and especially drinks!) and musical performances. The atmosphere in this market is laid back and the clientele is quite diverse – individuals, couples, families, young, and old….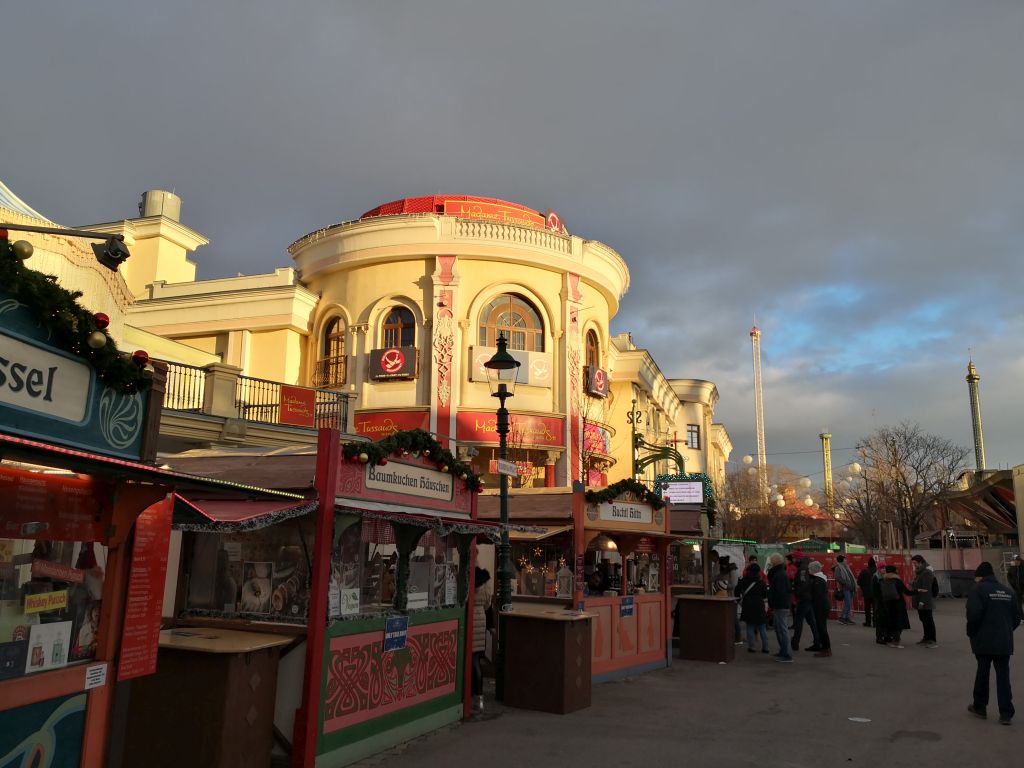 Some other attractions, such as Chocolate Museum and Madame Tussauds Museum are open during winter, so it is a great opportunity to visit them between cups of punch.
---
These are the most popular Christmas markets in Vienna. There are several more and here is a summary of more popular ones:
Freyung. A few blocks from the Rathaus, this area of Vienna hosts an organic farm market which is converted to a Christmas market in November. Lots of handmade Christmas decorations on offer.
Am Hof. A few steps from Freyung, there is a small square with a cozy Christmas market. Few dozen of stalls and huts selling various arts and crafts in a quiet environment.
Altes AKH. On the grounds of an old general hospital, this market provides a more local feel with plenty of food and drinks on offer. It is also great for children with several entertainment venues.
Michaelerplatz market. In front of the entrance to Hofburg Palace, this small market with a long tradition was originally organized by Imperial suppliers at the time. It has recognizable white stalls and huts and it's great for a break while walking between landmarks of Vienna. (Unfortunately, this market was not opened this year due to COVID-19 measures).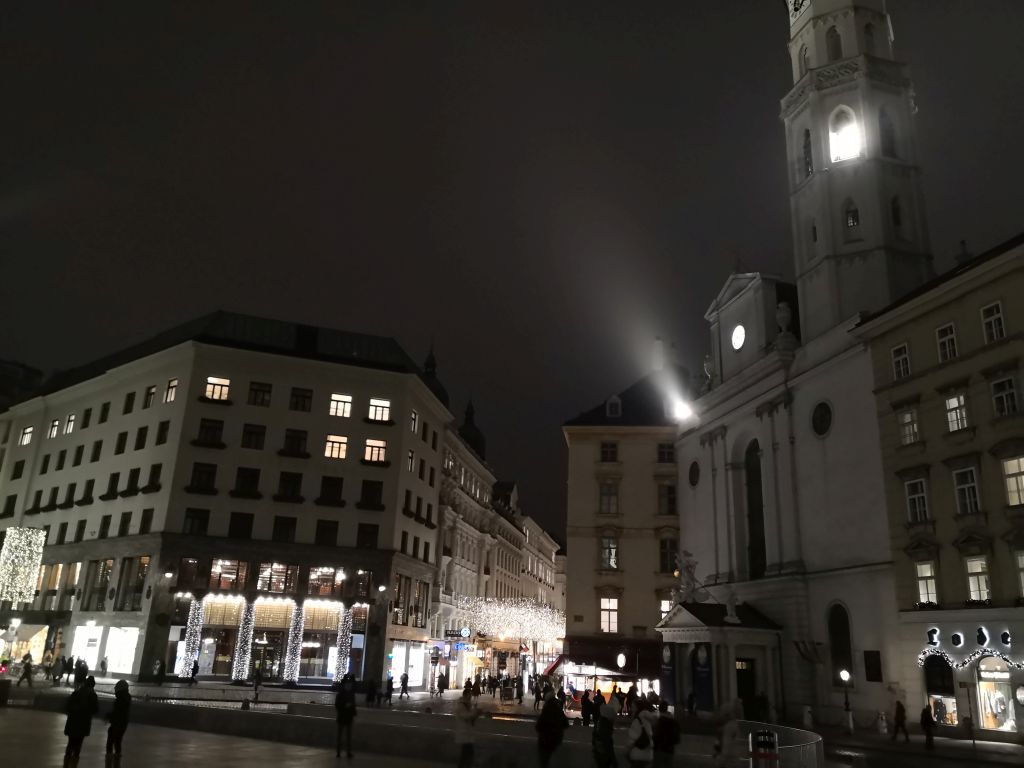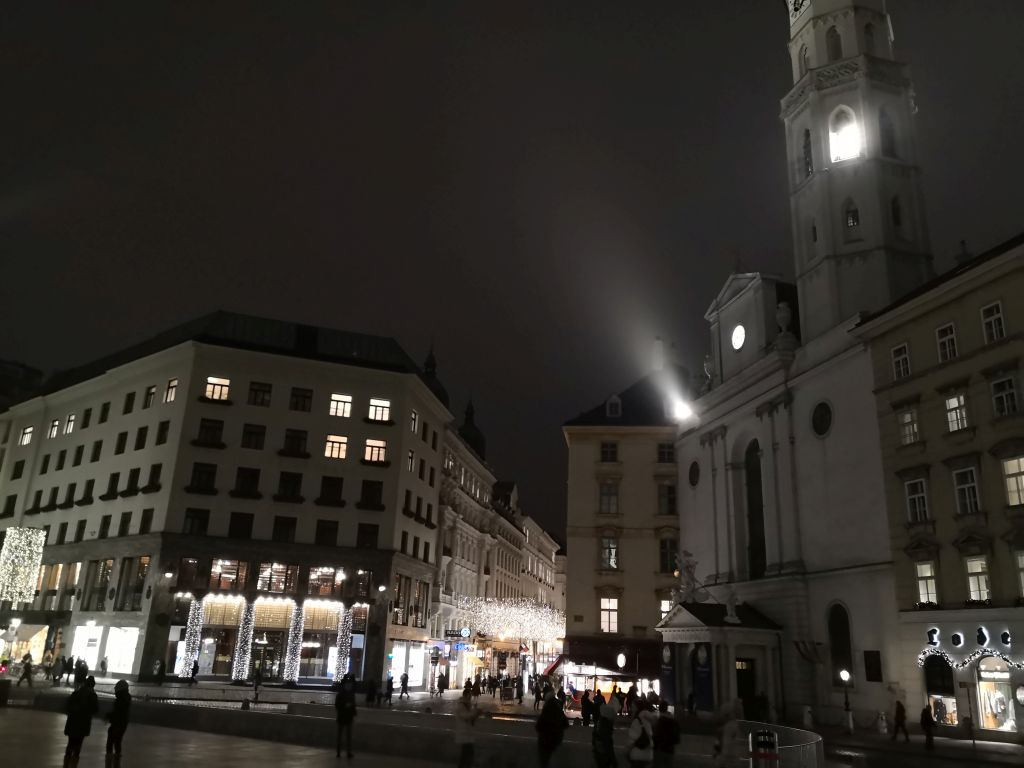 Most of the Christmas markets in Vienna city center are within walkable distance from each other so you can do a walking tour of Christmas markets easily of your own.
Christmas shopping in Vienna
Vienna offers many gifts and souvenir opportunities throughout the year and at Christmas, those opportunities literally double. You will have difficulties choosing from a variety of arts and crafts, unique gifts and souvenirs, and delicious food, sweets, and drinks.
For Christmas gifts for your family and friends, Christmas markets are a great choice to purchase something memorable and valuable. If you prefer something unrelated to the season, there are plentiful shopping opportunities in Vienna for all kinds of gifts. We listed many of them in our post about shopping in Vienna.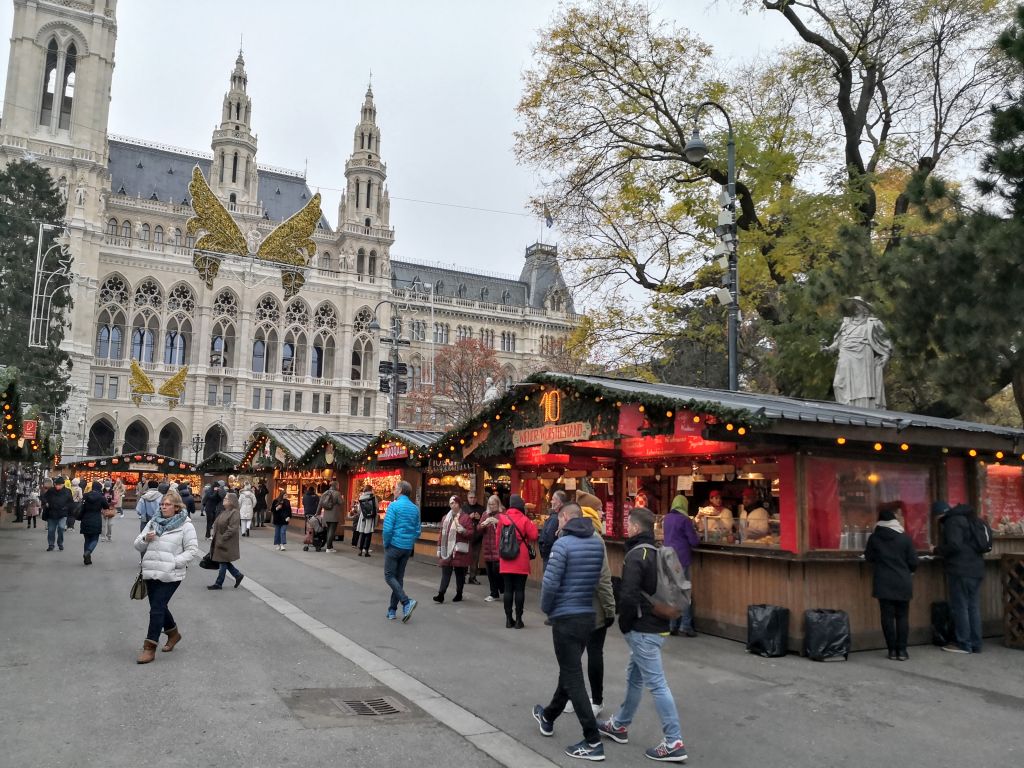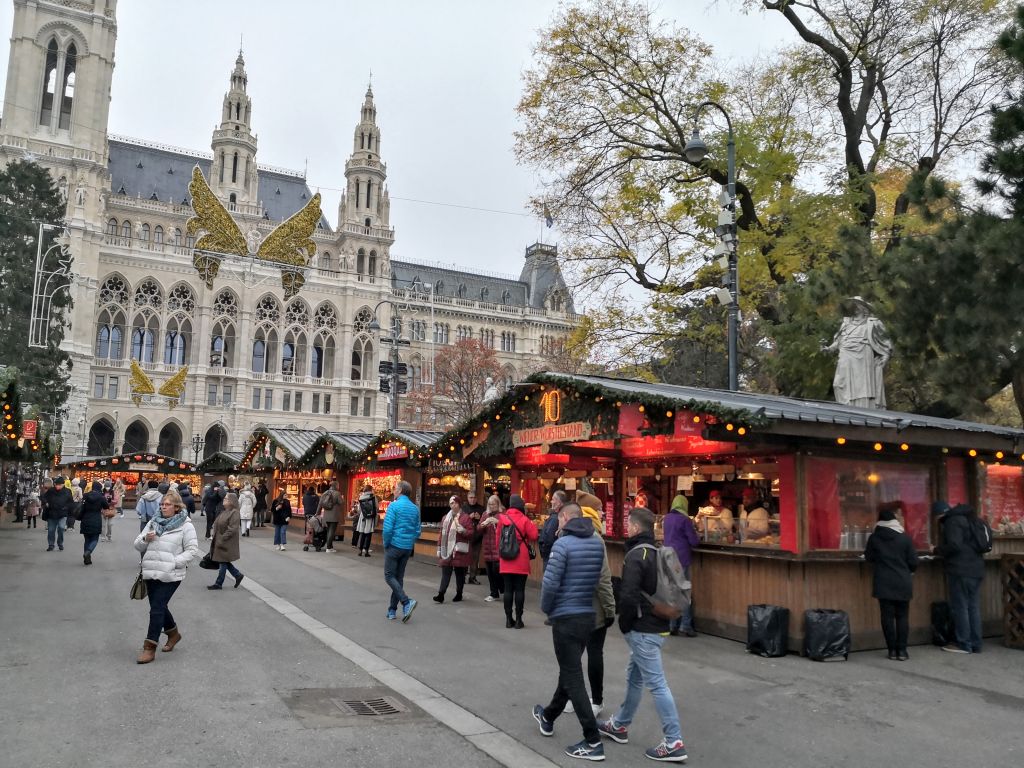 If you want to decorate your house with fancy decorations, you can buy handmade Christmas decorations in most of the Christmas markets, and we recommend Rathausplatz and Karlsplatz ones for this purpose.
For standard shopping of clothes, fashion in general, shoes, etc, many stores have Christmas discounts, but they are all very reasonable with 20-30% off (nothing like Black Friday sales and such).
Christmas concerts and events
Christmas time in Vienna is packed with events and especially classical music concerts and performances. Unfortunately, this year many events might be canceled due to COVID-19, but we still hope that many will happen.
Classical concerts
Vienna has numerous classical concerts throughout the year, and Christmas is no exception, and even more, it makes concerts even more exciting and enjoyable.
Concert venues include Kursalon (next to Stadtpark), Mozarthaus (house of Mozart), Musikverein (with multiple performances by various philharmonic orchestras), Konzerthaus (with a more varied repertoire, including some modern music pieces), and two opera houses: Staatsoper and Volksoper, offering Christmas special performances.
Another classical concert, not to be missed is the famous Vienna Boys' Choir (Wiener Sängerknaben) Christmas concert.
Church concerts
Similar to other concert venues, Vienna churches and cathedrals offer concerts and use the impressive ambiance and acoustics of sacral buildings. Almost all churches in Vienna have some kind of musical performance, be it a classical concert, gospel choir, or individual artist performances, and here are the most important and popular venues:
St. Stephen Cathedral has excellent concerts during Christmas of Wiener Symphoniker orchestra
St. Peter's Church has musical performances inside the church and the crypt as well.
Minoritenkirche offers diverse musical concerts of various genres.
Annakirche – this small but beautiful baroque church hosts many concerts of a wide range of performances.
Karlskirche has concerts throughout the year that are very well attended, and it has a rich program during Christmas time.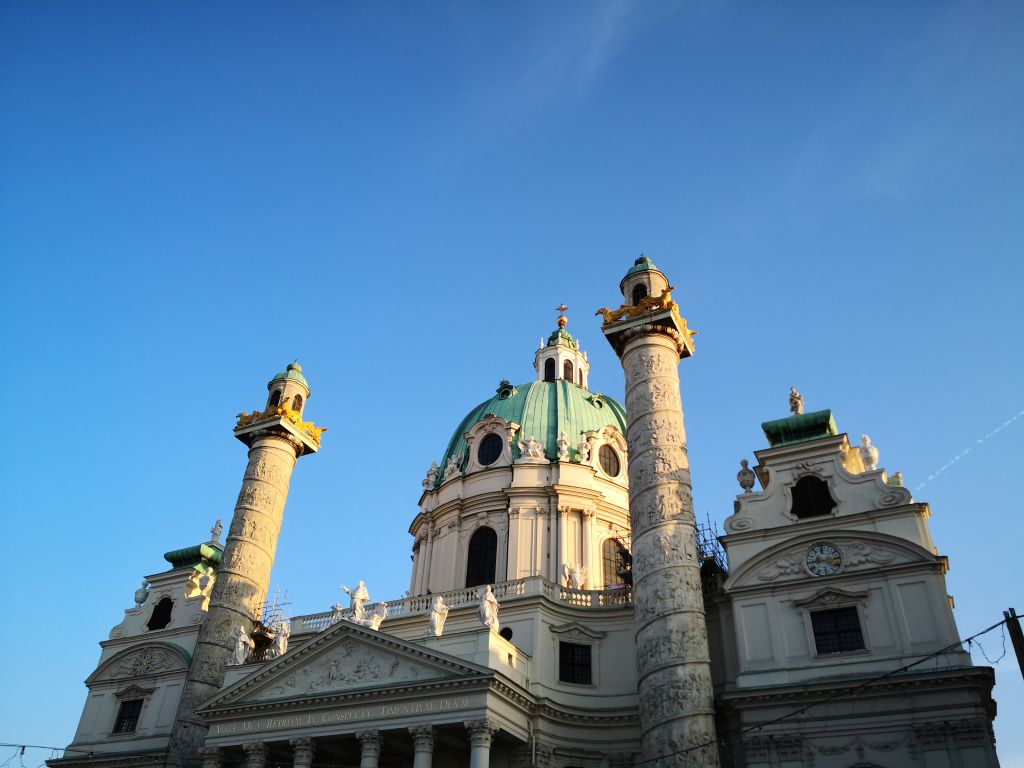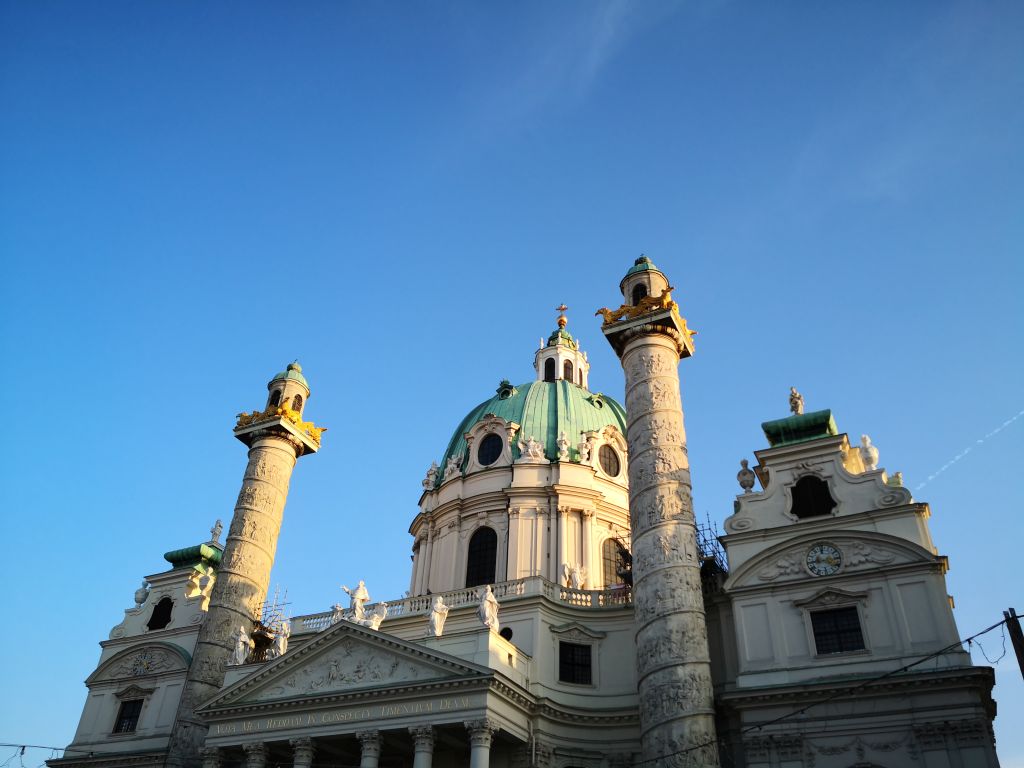 There are some other events during Christmas time, but they will be probably canceled or postponed until the last minute due to COVID-19 measures.
Conclusion
Christmas time in Vienna is a period of several weeks, starting from mid-November and until Christmas day. There is plenty to see and do during this time and especially numerous Christmas markets. Christmas shopping is also something you can do in Vienna with a great and diverse choice of gifts and food. Enjoy Christmas time in Vienna! Frohe Weihnachten!