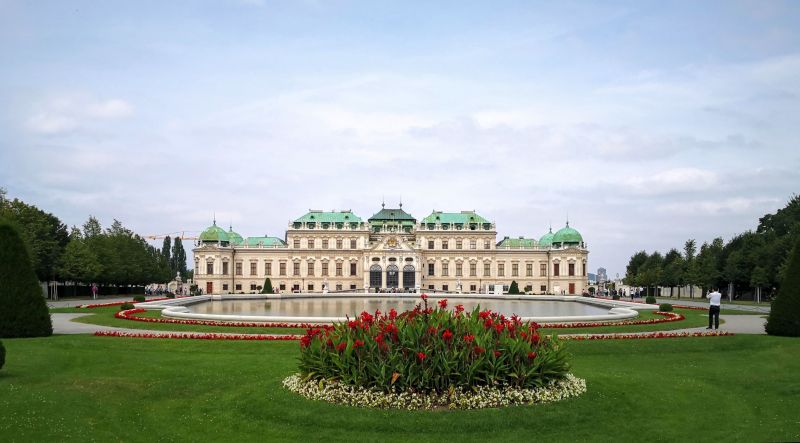 Belvedere Palace is actually a palace complex consisting of Upper Belvedere, Lower Belvedere, and Belvedere 21, which is a modern art museum, Orangerie, Palace stables, Privy Garden, two large gardens, and a reflecting pool. Constructions of both lower and upper Belvedere palaces started in the early 18th century.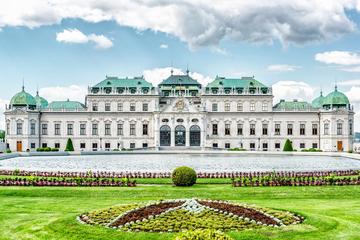 Upper Belvedere is a large palace with three levels (ground floor and two upper floors) with art exhibits from Klimt, Schiele, Funke, Monet, and van Gogh and covering art periods such as Viennese Biedermeier, Austrian Baroque, Vienna in the 1900s, and French Impressionism.
Many visitors are flocking to the first-floor exhibition of Gustav Klimt and its world-famous piece, The Kiss. It is totally worth it.
Lower Belvedere is a former residence of Prince Eugene. The opulent lifestyle of Prince Eugene is showcased in Groteskensaal (Hall of the Grotesque), the Marble Gallery, and the Golden Room. Treasures from the Middle Ages are exhibited in the Palace Stables. Art exhibitions from various periods are showcased in the palace.
Belvedere 21 is a modern addition to the Belvedere complex, and it hosts modern art exhibitions from art, music, and film from both Austrian and international authors.
Belvedere palace is one of the most visited art and museum complexes in Vienna.
person and dependibg on a package
Tram D, Wien Absberggasse, 4 stops from Karlsplatz