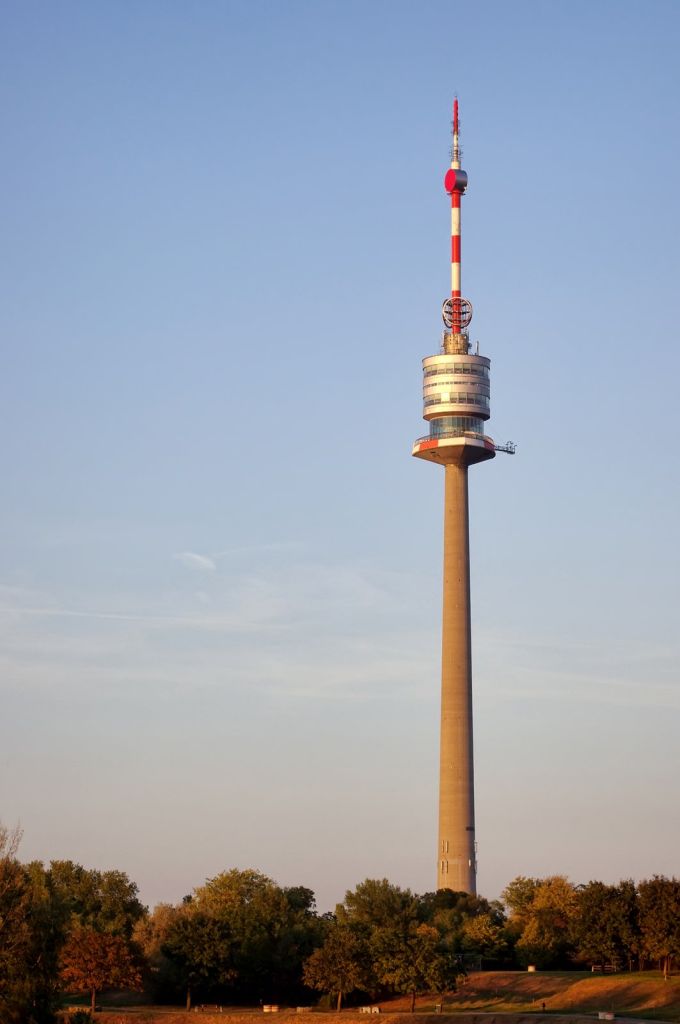 7 days a week, 10:00 AM to 12:00 AM (Last entrance at 11:30 PM)
The Danube Tower ("Donauturm") is a tower in Vienna that stands at 252 meters (827 feet) and is the world's 59th tallest building. The tower, which first opened in April 1964, is situated near the Danube River's north bank in the Donaustadt district.
The Donauturm was built between 1962 and 1964 to prepare for the Viennese International Horticultural Show of 1964, and was designed by architect Hannes Lintl.
It has since become a prominent lookout point and tourist attraction, as well as a part of the Viennese skyline. It is located in the heart of Donaupark, which was designed to host the horticultural fair in Vienna's 22nd District, Donaustadt, on the Danube's northern bank.
Passengers are transported to the tower's viewing platform through two high-speed elevators that reach a height of 150 meters (490 ft). The observation platform is just 35 seconds away in each lift, which can hold up to 14 passengers.
Two revolving restaurants (at heights of 161.2 and 169.4 meters, or 529 and 556 feet, respectively) have a panoramic view of the Austrian capital and the Danube River below. The platform can complete a full revolution in either 26, 39, or 52 minutes.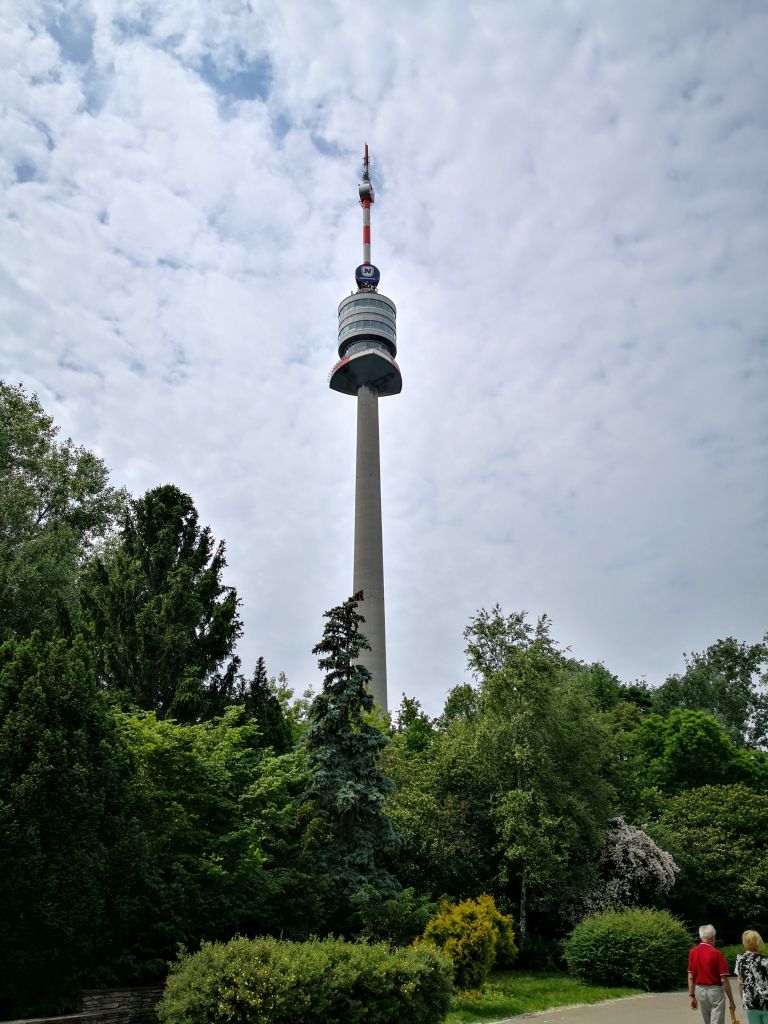 Originally, the restaurants were nearly identical; however, the top restaurant, named "Turm-Restaurant", is now considered an upscale restaurant, while the lower restaurant, named "Turm-Café" is now only a café. Nonetheless, prices between the two venues don't differ much.
Danube Tower is a popular location in general and there are two restaurants at the ground level that are visited regularly by locals and tourists alike: Donaubräu with Austrian cuisine and an outdoor dining area for more than 400 people and Donaucafé, which is a great place to have a coffee and a cake.
The top of the tower has antennas for VHF and public radio stations and there are four popular local radio stations broadcasting from there.
There is a free electric shuttle bus running every 30 minutes from the Alte Donau (U1) and Neue Donau (U6) underground stations to the Danube Tower, as a courtesy to the visitors.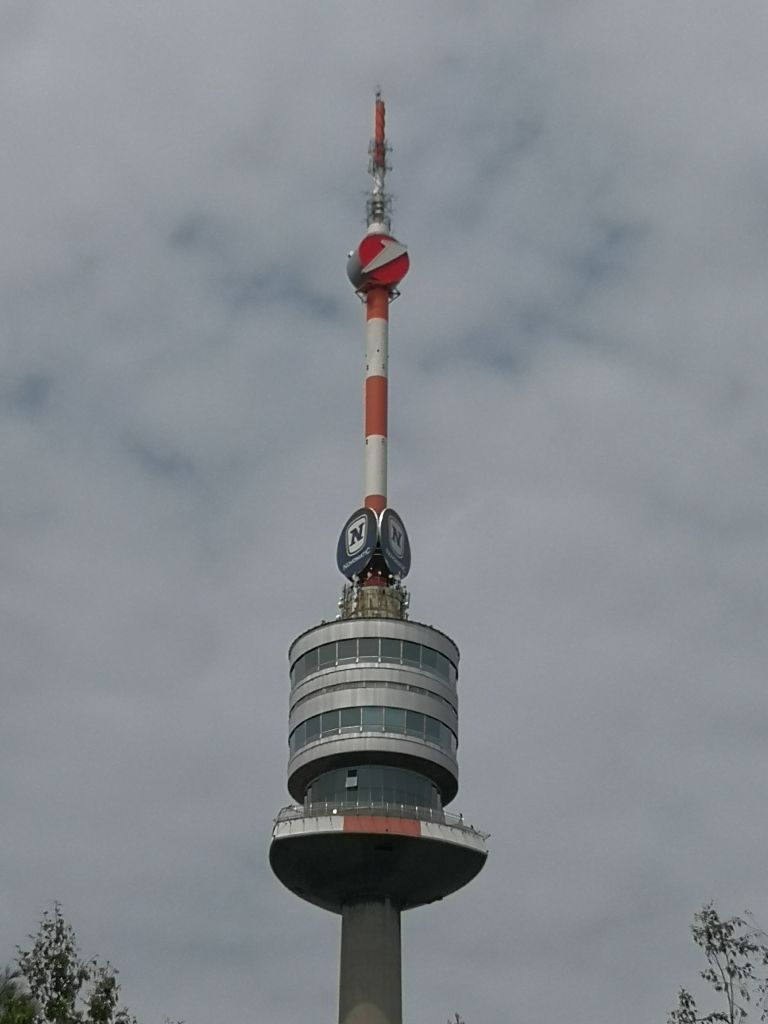 person. Starts from $12 for children 6-14 and up to $18 for adults.
U1 (Alte Donau stop) and walk about 15 mins or U6 (Neue Donau stop) and walk about 20 mins. You can use a free shuttle from both stops.