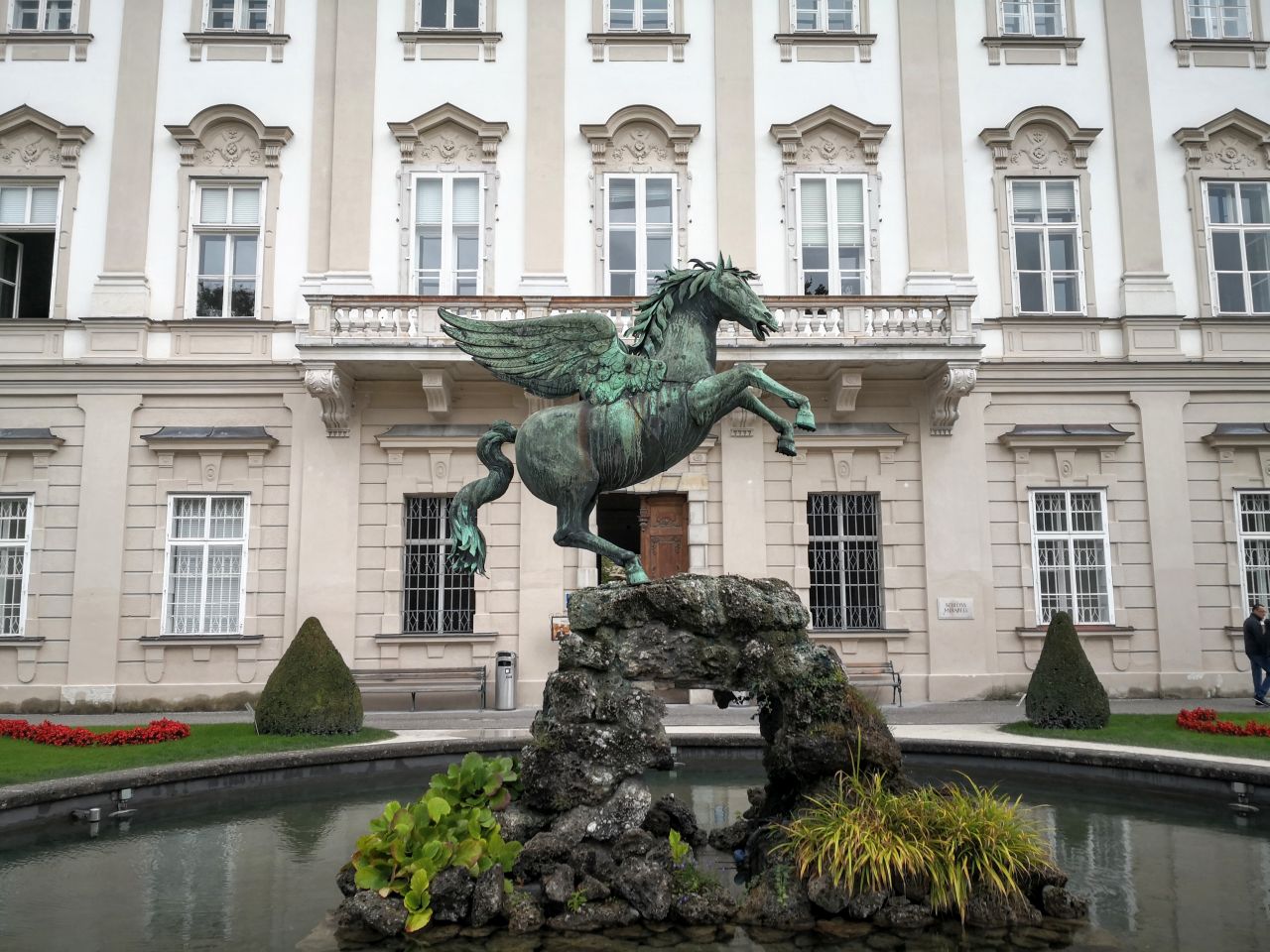 ---
Mirabellplatz 4, 5020 Salzburg
---
Mirabell Palace with Gardens is a historic building in the city of Salzburg, Austria. The palace and its gardens is a listed cultural heritage monument and part of the Historic Centre of the City of Salzburg UNESCO World Heritage Site.
In 1606, prince-archbishop Wolf Dietrich constructed Mirabell Palace as a gift to his beloved Salome Alt. Today, it provides the setting for some of the most beautifully romantic weddings imaginable.
One of the "most beautiful wedding halls in the world" is the Marble Hall, formerly the dinner hall of the prince-archbishops. Leopold Mozart, along with his children Wolfgang and Nannerl, all created music here in the past. These days, it's a popular venue for weddings, conventions, and even award shows. For the SchlossKonzerteMirabell concerts, the Marble Hall doubles as an enchanting setting. Many cherubs adorn the "Angel Staircase" leading to the Marble Hall.
The Mirabell Palace has a rich past. The municipal government of Salzburg, including the mayor's office, now resides in Mirabell Palace.
In 1690, Archbishop Johann Ernst von Thun oversaw a remodeling of the Mirabell Gardens. The basic geometrical form characteristic of the Baroque period is still discernible. The gardens are made even more impressive by their location in relation to the cathedral and the citadel, while also being an integral part of the city's historical fabric.