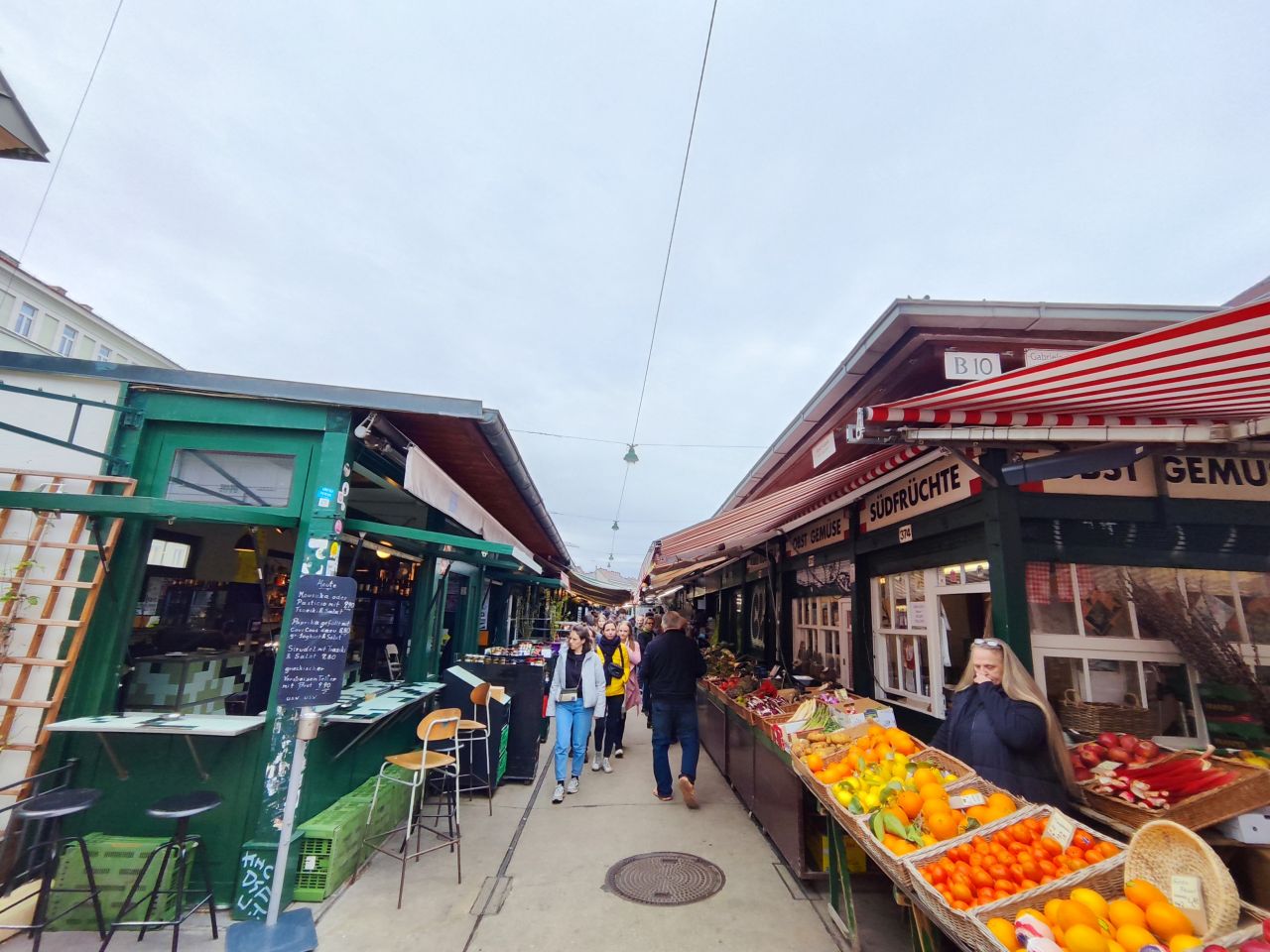 Naschmarkt is Vienna's largest and most popular open market place. It dates back from 16th century, when it was referred to as Aschenmarkt, due to milk bottles sold there, made out of wood from an ash tree. Starting from late 18th century, all fruits and vegetables delivered to Vienna by farmers with carts had to be sold at Naschmarkt, which made this market even more popular.
Naschmarkt started as a produce market, where Viennese people will come and buy fresh ingredients for their meals cooked at home, but now it has expanded to many stalls selling readymade food for take away and many restaurants where people can sit, eat, drink and enjoy watching passersby shoppers.
And if you still want to make your own food, Naschmarkt is the place to go and buy everything you need.
History
In 1774 a small market is mentioned in the city records at the place of today's Naschmarkt, where mainly milk was traded until other market stalls are added regularly.
From 1793 onwards, all fruit and vegetables brought to Vienna by road had to be sold at the Naschmarkt, while produce arriving via the Danube ships was sold on the market at the Schanzel.
The stalls at the market were very popular and could bring decent earnings, so their prices went very high. That's why many stalls stayed within a family for generations.
During the construction works to regulate the Vienna river, the market was relocated between Linke Wienzeile and the Rechten Wienzeile. The final location and shape took place in 1902 in its current location when three rows of stalls and shops were built. The market underwent several reconstructions and redesign efforts, the most recent being in 2015.
Naschmarkt today
The offer of food products goes from traditional Austrian food to international cuisine, so you can really enjoy different flavors of your liking. Alongside the market strip, which is more than a kilometer long, there are actually three lines of stalls: one is mostly for restaurants, bars, and readymade food, and the other two are for fresh produce.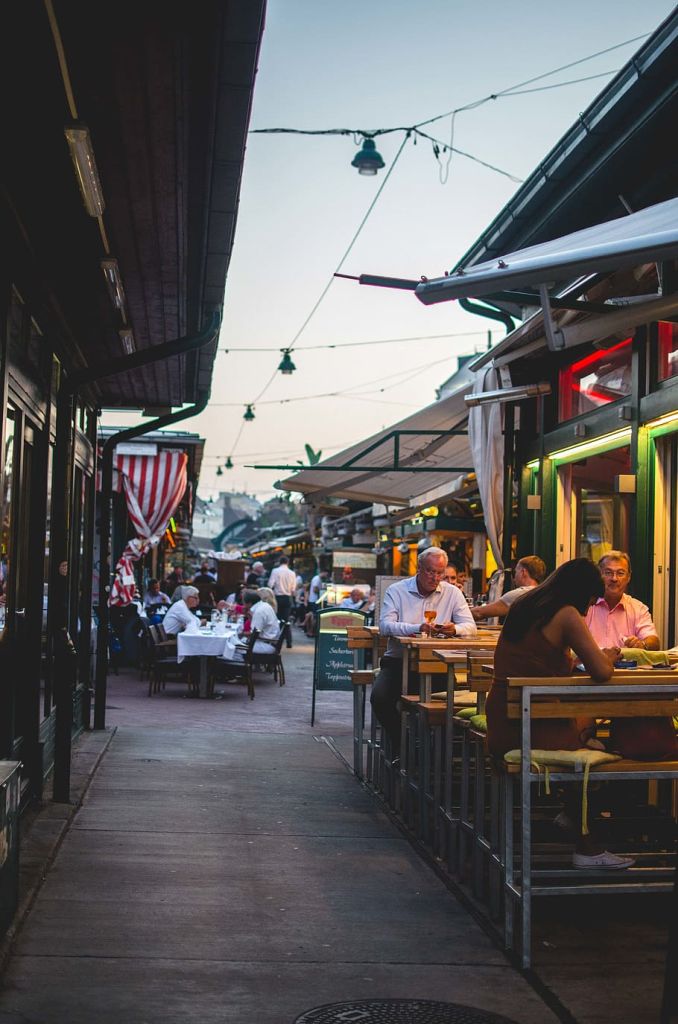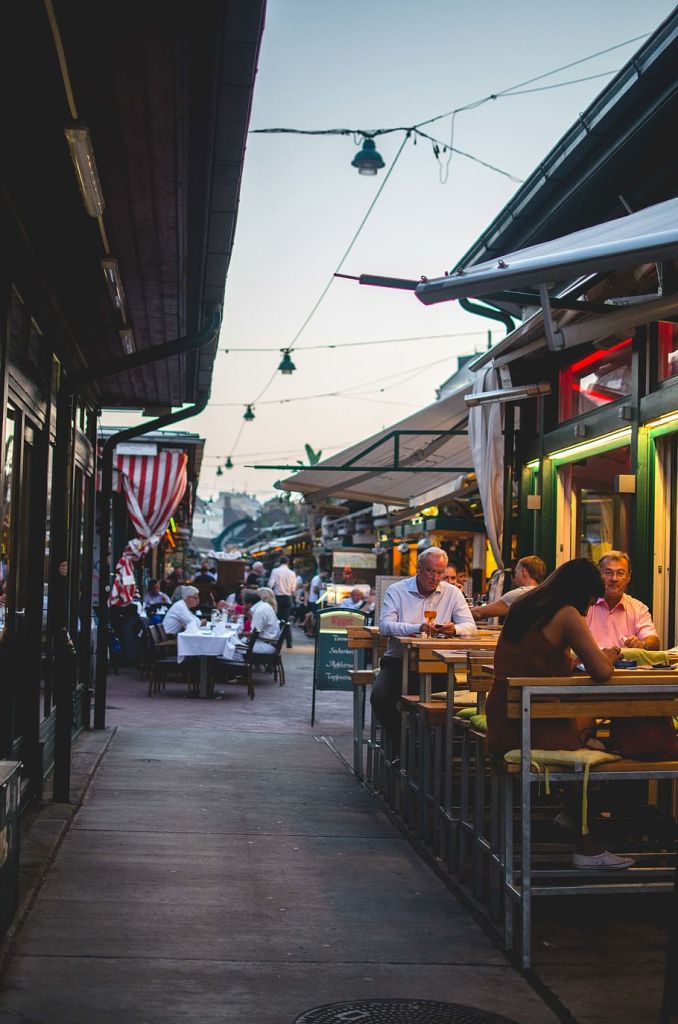 The market is very near to the city center and it is very popular with locals and tourists alike. It is a long strip, located between Karlsplatz and Kettenbrückengasse, between Linke Wienzeile and Rechte Wienzeile (literally, 'left' and 'right') to be more precise. It is around the corner from MuseumsQuartier and a 15-20-minute walk from Stephansplatz.
The market is open every day from 6 AM until 7:30 PM, except Saturdays when it closes at 5 PM (similar to many shops in Vienna). It is closed on Sundays, which is a bit unusual compared to other markets around the world. But that is a kind of tradition in Vienna that most shops are closed on Sundays.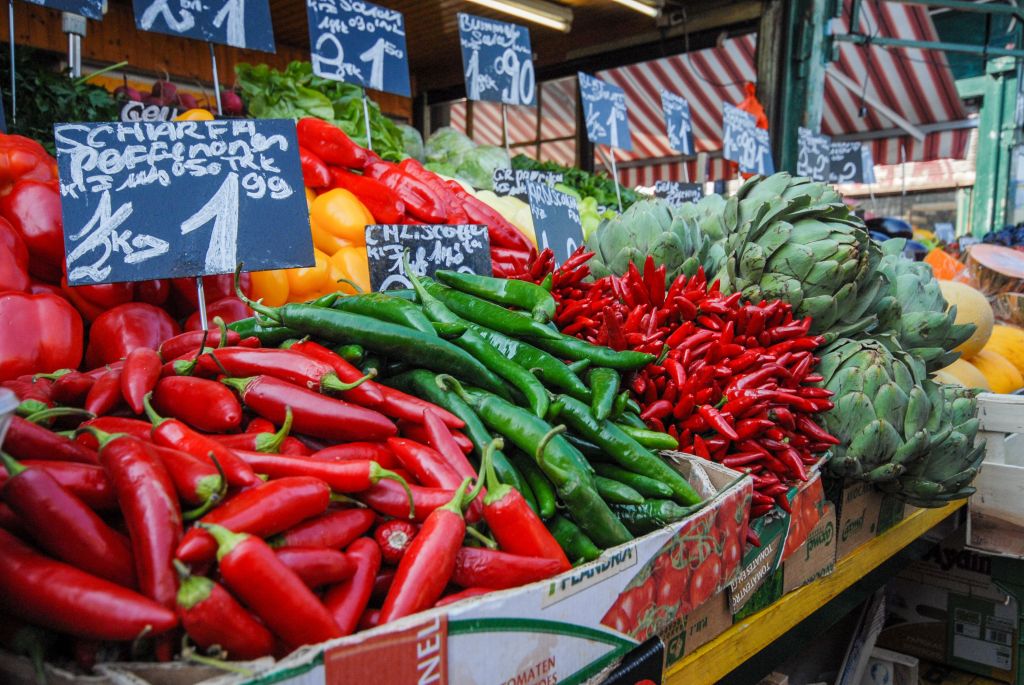 On Saturdays, there is a flea market (Flohmarkt) open at the end of Naschmarkt (in the parking area).  This is the main flea market in Vienna, where people are selling antique items, books and comics, vinyl records, old china sets, clothes, and various souvenirs and rare items.
This is the place to be on Saturday mornings and wander around for a couple of hours and then go back to Naschmarkt for coffee or lunch.
The flea market varies in size throughout the year and in summer it can extend over several blocks in the area. It is open from 6:30 AM until 6:30 PM every Saturday.
U4 (Kettenbrückengasse stop) or U2 and U4 (Karlsplatz), or walking from Stephansplatz, 15-20 mins.