Visas and residence permits are important parts of your visit to Vienna (and Austria), or for moving and settling down over here. Here is some guidance about this topic.
Austria is a member of Schengen countries and Schengen visas of Type C issued to enter Austria are valid for other countries from the group. Other visas have a specific purpose and they are applicable to Austria only, not the rest of the Schengen countries.
Here is the list of countries under the Schengen Visa Agreement: Austria, Belgium, Czech Republic, Denmark, Estonia, Finland, France, Germany, Greece, Hungary, Italy, Latvia, Lithuania, Luxembourg, Malta, Netherlands, Poland, Portugal, Slovakia, Slovenia, Spain, Sweden and also non-EU members: Switzerland, Norway, Iceland, and Liechtenstein.
Types of visas
No Visa (visa-free) entry to Austria
Citizens of European Union countries don't require visas to enter Austria and are free to stay up to 90 days without registration. After the period of 90 days, they are required to apply for a residence permit and register themselves as residents.
Citizens of the USA, UK (currently on the way out from the EU), Australia, and Canada are also exempted from the visa regime but must have return tickets when entering Austria.
In addition to the countries listed above, these are the countries that have visa-free travel to Austria for up to 90 days within 180 days period: Andorra, Antigua and Barbuda, Argentina, Bahamas, Barbados, Brazil, Brunei, Canada, Chile, Colombia, Costa Rica, Dominica, El Salvador, Georgia, Grenada, Guatemala, Holy See (Vatican State City), Honduras, Hong Kong, Israel, Japan, Kiribati, Macao, Malaysia, Marshall Islands, Mauritius, Mexico, Micronesia, Monaco, New Zealand, Nicaragua, Palau, Panama, Paraguay, Peru, Saint Kitts and Nevis, Saint Lucia, Saint Vincent and the Grenadines, Samoa, San Marino, Serbia, Seychelles, Singapore, Solomon Islands, South Korea, Timor-Leste, Tonga, Trinidad and Tobago, Tuvalu, United Arab Emirates, Uruguay, Vanuatu, and Venezuela.
Visa-free entry is for tourism purposes and it doesn't allow visitors to start working in Austria as they will need to obtain a work permit for that. Only citizens of the EU are allowed to seek and obtain employment in Austria, the same way they would in their home country.
A Visa: Transit Visa
This visa is issued in special cases when travelers are just passing through Austria airports on the way to their final destination. Usually, this visa is not required for most travelers, but it is required for citizens from the following countries: Afghanistan, Bangladesh, Democratic Republic of the Congo, Eritrea, Ethiopia, Ghana, India, Iran, Iraq, Jordan, Lebanon, Myanmar/Burma, Nigeria, Pakistan, Somalia, Sri Lanka, Sudan, Syria, and Turkey
C Visa: Travel Visa
This is the most common visa required for tourism visits and it is issued as a Schengen visa, so it is valid in other Schengen countries. Application for this visa is done at the Austrian embassy or a consulate in the country of origin. The cost is 80 Euro ($95) and it is valid for a stay of up to 90 days within a period of 180 days.
Countries that require this type of visa are:
Afghanistan, Algeria, Angola, Armenia, Azerbaijan, Bahrain, Bangladesh, Belarus, Belize, Benin, Bhutan, Bolivia, Botswana, Burkina Faso, Burundi, Cambodia, Cameroon, Cape Verde, Central African Republic, Chad, China, Comoros, Congo, Cote d'Ivoire, Cuba, Congo, Djibouti, Dominican Republic, Ecuador, Egypt, Equatorial Guinea, Eritrea, Ethiopia, Fiji, Gabon, Gambia, Ghana, Guinea, Guinea-Bissau, Guyana, Haiti, India, Indonesia, Iran, Iraq, Jamaica, Jordan, Kazakhstan, Kenya, Kuwait, Kosovo, Kyrgyzstan, Laos, Lebanon, Lesotho, Liberia, Libya, Madagascar, Malawi, Maldives, Mali, Mauritania, Mongolia, Morocco, Mozambique, Myanmar, Namibia, Nauru, Nepal, Niger, Nigeria, North Korea, Northern Mariana's, Oman, Pakistan, Papua New Guinea, Philippines, Qatar, Russia, Rwanda, Sao Tome and Principe, Saudi Arabia, Senegal, Sierra Leone, Somalia, South Africa, Sri Lanka, Sudan, Suriname, Swaziland, Syria, Tajikistan, Tanzania, Thailand, Timor-Leste, Togo, Tonga, Tunisia, Turkey, Turkmenistan, Uganda, Uzbekistan, Vietnam, Yemen, Zambia and Zimbabwe.
D Visa: Residence Visa
This type of visa is issued if a person needs to stay for more than 90 days and up to 6 months (exceptionally a year). Although you can use this visa to move freely throughout the Schengen area, for purposes of staying in Austrian territory (in case of extension), this visa needs to be granted by Austrian authorities within the Schengen zone (a consulate or an embassy).
Other types of visas for a short stay
There are several variations or sub-types of visas that are issued for the specific purpose of your travel to Austria. These are:
Visitor Visa – to visit friends or family members already residing in Austria.
Business Visa – to attend business-related activities in Austria.
Official Visit Visa – for official delegations coming from countries that require visas.
Medical Visa – for people seeking medical treatment in Austria with medical referrals.
Study Visa – for students that attend a course for up to three months at an educational institution in Austria.
Visa for Cultural, Sports, and Film Crews – for citizens of countries requiring visas who need to participate in these activities.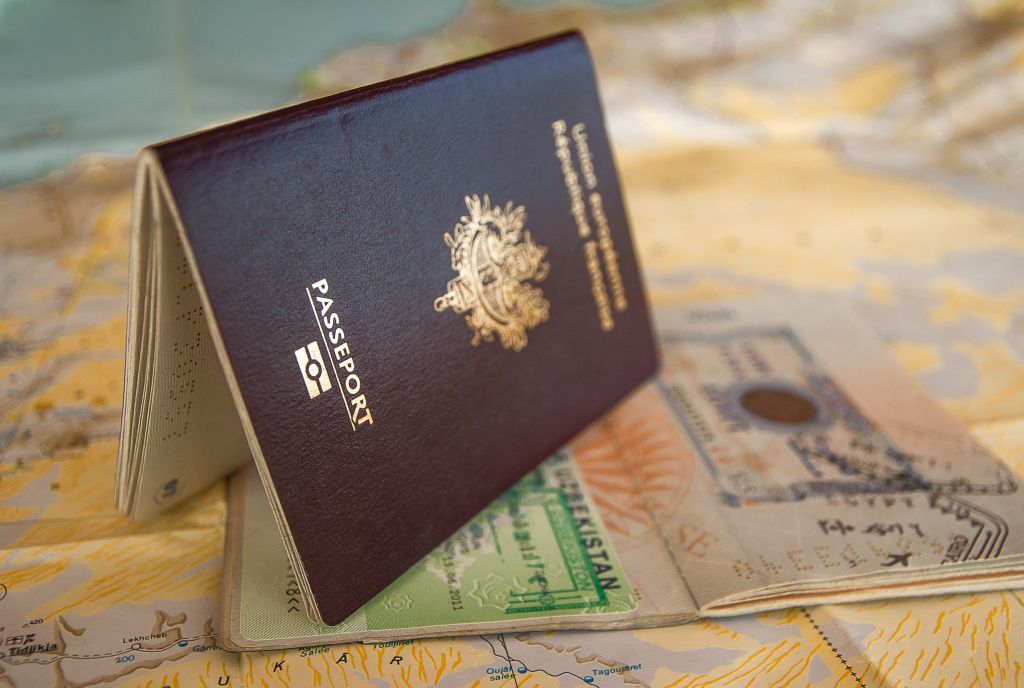 Residence permits
Depending on your country of origin, there are different rules applied to your residence in Austria. If you are a citizen of the EU country, you are free to stay for up to 90 days in Austria and then you are required to apply for a residence permit. EU citizens need to apply for Residence Registration (Meldezettel) and for a Certificate of Registration (Anmeldebescheinigung).
Registration requires a valid passport/national ID, proof of sufficient means of support, and medical insurance.
For non-EU countries, application for residence is usually linked to a work permit through one of the government programs to bring skilled workers. Otherwise, a residence permit is issued for people who want to relocate to Austria for various reasons: retirement, registering children in Austrian schools, starting a business, etc.
Citizens from non-EU countries are required to apply for residence if they are planning to stay for more than 180 days in Austria for whatever reason (work, study, retirement, etc).
RED-WHITE-RED Card
For non-EU citizens who want to live and work in Austria, the so-called red-white-red card is issued to cover their residence in the country. This is designed for qualified workers who would like to come to Austria from these categories:
Very Highly Qualified Workers
Skilled Workers in Shortage Occupations
Other Key Workers
Graduates of Austrian Universities and Colleges of Higher Education
Self-employed Key Workers
Start-up Founders
This residence is valid for 24 months and it is issued in relation to the specific job position.
Details on applying for this residence (and work permit) are found here.
RED-WHITE-RED Card Plus
This is an augmented version of the card as it allows non-EU nationals to freely seek jobs and not be limited to one employer. This card is also issued to family members who are accompanying applicants to Austria.
EU Blue card
This is a special permit to work and reside in Austria if you, as a non-EU national fulfill several conditions:
You have completed a course of study at a university or other tertiary educational institution with a minimum duration of three years,
You have received a binding job offer for at least one year in Austria in the area of your education,
You will earn a gross annual income of at least one and a half times the average gross annual income of a full-time job (at least € 63,672),
There is no equally qualified worker registered as a jobseeker with the Public Employment Service (AMS) available for the job.
More information about EU Blue Card and the application process you can find here.
Conclusion
Applying for visas and residence permits in Austria should be easy and there are lots of online resources provided by the Austrian government. We will update our readers about the entire process when we complete a few of these steps ourselves and give you actual first-hand information and tips. Stay tuned.
Safe travels and see you soon!