What to pack for Vienna visit? As with any other place, it all depends on following: time of the year you will be visiting, what are you planning to do while in Vienna and will you be also going for trips outside of the city. Basically, what you pack for your trip to Vienna will depend on a season and on the occasion, to put it simply.
What to pack for different seasons?
Weather plays important part in your visit to Vienna, so you should make sure you plan ahead with your packing. One thing which we can recommend for all seasons: bring travel umbrella, it can rain in the middle of summer, certainly in spring and autumn (fall) and, if it is not snowing in winter, you might get some icy rain, as a bonus!
What to pack regardless of season or occasion?
Some stuff will be useful regardless of weather conditions or occasions for visiting Vienna, so here is the list:
Travel power adapter – there are many variations there, for this case the one that can convert to European power outlet (two pin, Type C, E or F)
Power bank – useful for recharging your phone, tablet or camera while on the go. There are also novelty solar chargers, it can be very practical.
Travel umbrella – portable umbrella, that can be packed and doesn't take too much space.
Camera and camera bag – in case you don't rely strictly on your smart phone to take photos. Here is one example of practical camera bag.
Mini first aid kit – just some necessary stuff, such as band-aids, bandage, insect repellent, pain killers. There are several travel kits sold on Amazon for under $10.
Socks and underwear (including travel socks for long flights)
Accessories (makeup, fashion accessories, etc)
We didn't put here your travel documents, as we assume you will be bringing them by default.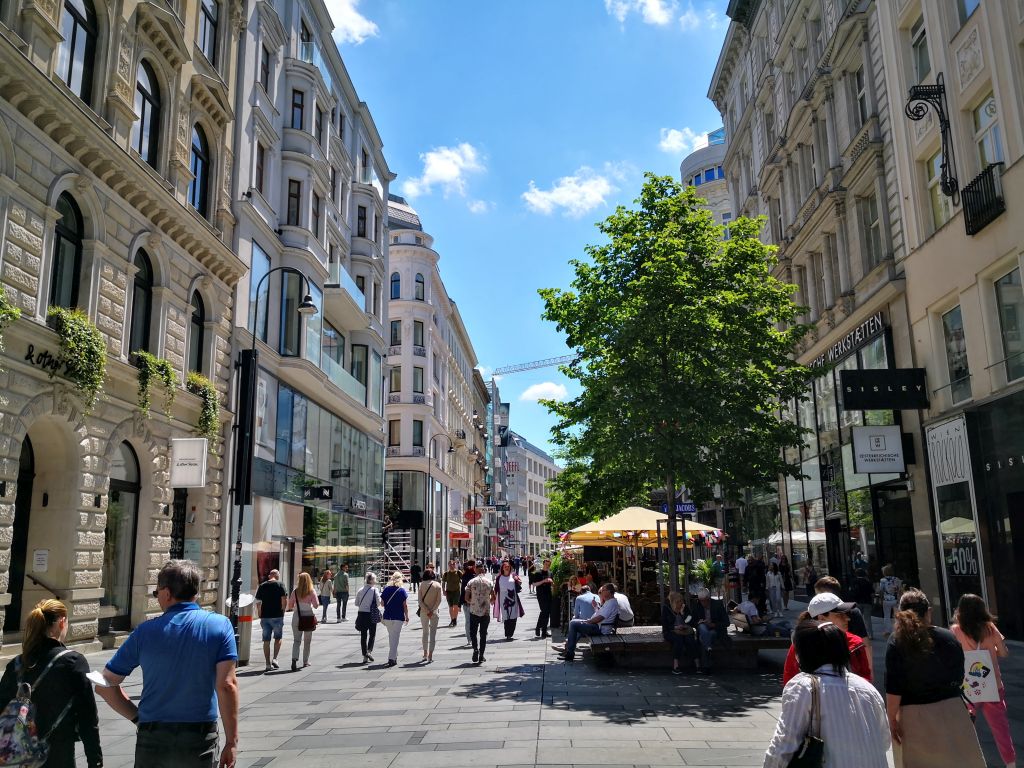 Spring and summer
Spring and summer are the most popular seasons to visit Vienna, besides Christmas. Weather during these seasons can be pleasant but there are frequent showers and change of temperature throughout the day. This means that even in the middle of the summer you should bring some long sleeve clothes and some light jacket for going out and especially in the evening.
Here is the list of items you should pack when visiting during spring or summer (we are not making separate lists for men and women, everything is on the same list, you pick and choose):
Comfortable shoes. Vienna is very walkable city and most of main attractions are within a walking distance. Comfortable shoes are a must. Classic shoes, sport shoes or sandals, all work for spring/summer.
T-shirts, both short and long sleeves. This will be very useful when weather suddenly changes in the evenings
Shirts, for going out in the evening
Light sweater for evenings
Some fancy shoes, for going out in the evening
Pants, skirts, summer dresses, leggings, or more formal wear for going out in the evenings, etc
Hats for protection from the sun
Light jacket for evenings or if there is a shower and becomes colder
Sunscreen
Sunglasses
Other items to bring is up to you and your style and needs. Above listed are recommended.
Autumn (fall) and winter
Autumn and winter are not that popular seasons for Vienna visit, except for Christmas (markets), ball season or on the way to a ski resort. Weather changes dramatically end of October and in November is already quite cold with lots of rain and chilly wind. You can, of course, enjoy Vienna and its attraction even during these times, especially museums and galleries, so the point is to pack for the season.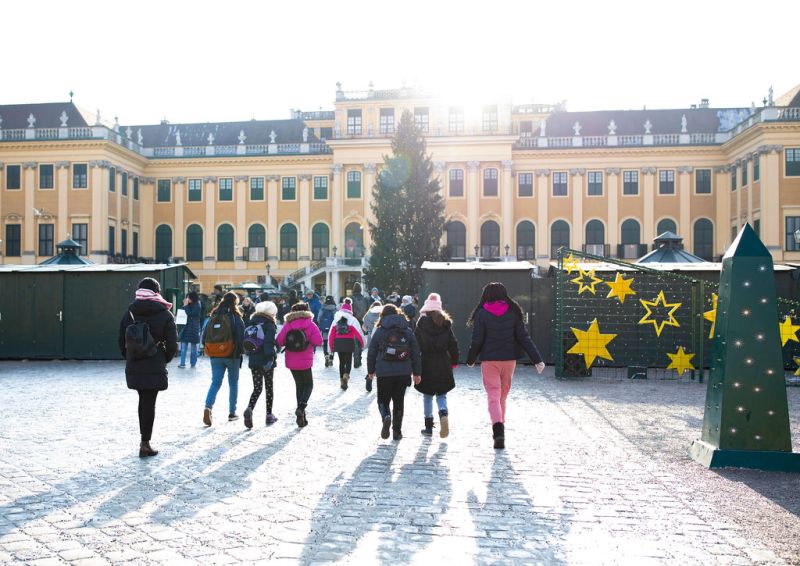 Here is the list of what to pack for Vienna visit during colder seasons:
Comfortable shoes. Also, some shoes more suitable for cold and rain, possibly waterproof.
Sweaters
Warm socks
Some fancy shoes, for going out in the evening
Pants, skirts, dresses, more formal wear for going out in the evenings, etc
Winter hats, gloves, scarfs for walking in the cold weather
Winter jacket, waterproof and windproof.
Thermal underwear, especially if going outside of Vienna
It is highly recommended to wear layers of clothes in the winter to protect you from cold weather and winds.
Dress for the occasion
Sightseeing
For sightseeing during any season, wear comfortable clothes and shoes. If you go for the all day sightseeing, you might bring extra clothes for changing, just in case. Keep in mind this when packing for Vienna visit.
Some attractions might require certain dress code, such as churches and cathedrals, so this is something to pay attention to when packing as well.
Going out in nature (walking, hiking, trekking)
Vienna is full of parks ideal for walking and there are national parks in the immediate surroundings and very reachable, so we can assume you will do some outdoor activities. This will require more sporty attire, sport/hiking shoes, backpacks and all necessary accessories. Be careful about ticks in the grassy area and use insect repellent when waking in the nature and wearing shorts/skirts.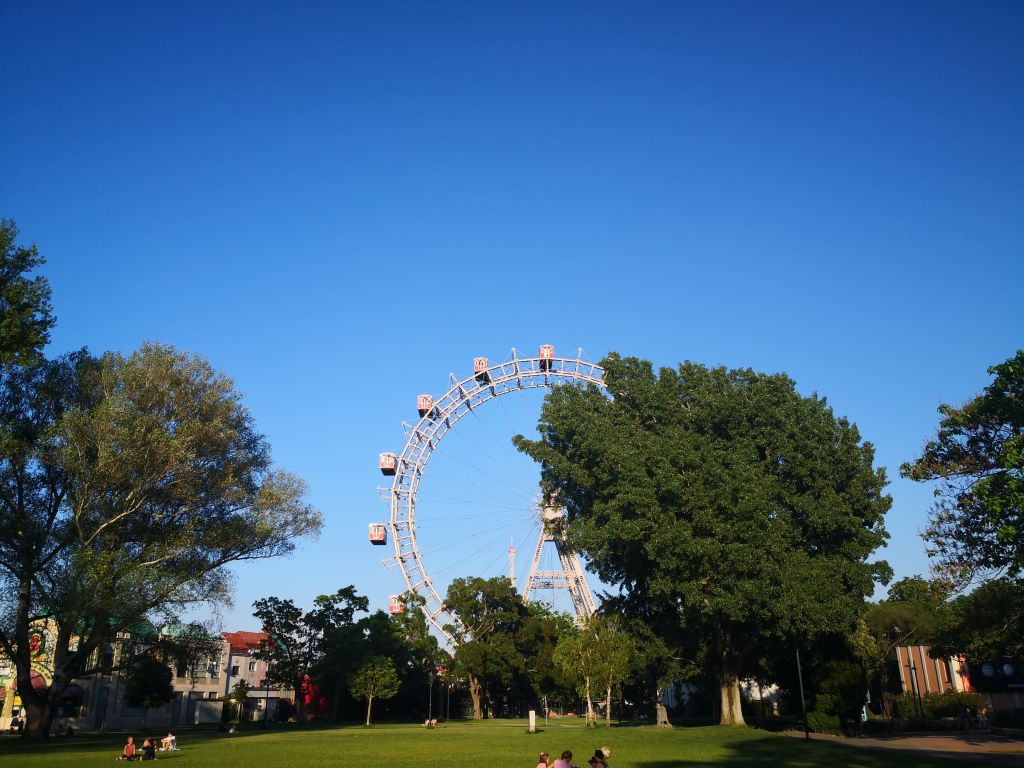 Going out in the evening
After doing all the touristy stuff, you will probably want to relax in the evening and go for a drink or tow, nice dinner or go to the clubs. Each of these places will have certain dress code, especially clubs, which means you will need to bring some fancier clothes to enjoy Vienna nightlife.
Visit to Vienna Opera or a theatre
Vienna Opera has a flexible dress code and you wouldn't need gala dress and tuxedo to attend opera performance, but your clothes shouldn't be too informal. Evening dress and suit with a tie would be acceptable to both opera and theatre visit.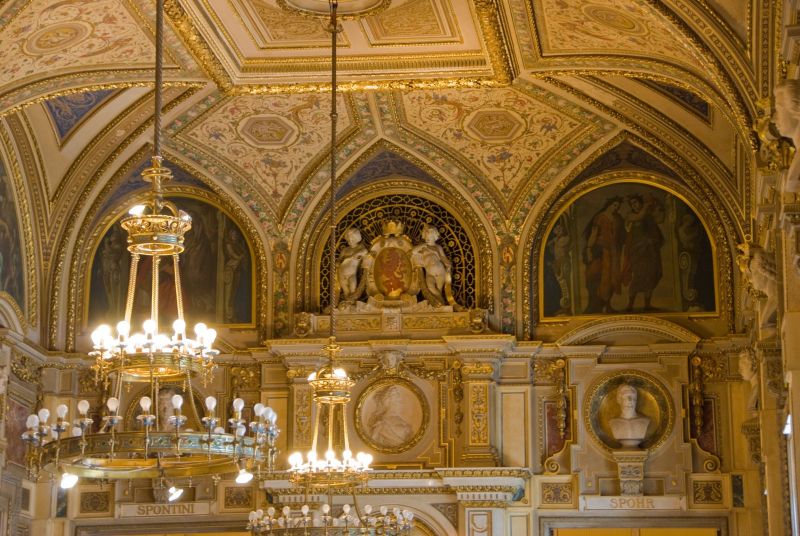 Gala dinners, New Year's ball, weddings, and other high-end events
For these types of events, if you are planning to attend in Vienna, there is a specific dress code and regular clothes will not cut it. Unless you are bringing with you gala dresses, tuxedos and other top fashion garments, you have two options while in Vienna: to buy or to rent.
Vienna is famous for having its own fashion brands and finding suitable fancy clothes shouldn't be a problem for any style or body type.
Here is a list of stores if you decide to buy clothes for gala event:
https://www.elfenkleid.com/ – local designer studio, produces exclusive clothes for weddings and gala events. Very affordable too.
https://www.flossmann.at/ – focused mostly on wedding dresses, but it caters for all type of occasions.
Anelia Peschev – unique designs of mixed Viennese and Eastern European motifs. Located in the Steffl Department Store in Kärntner Strasse.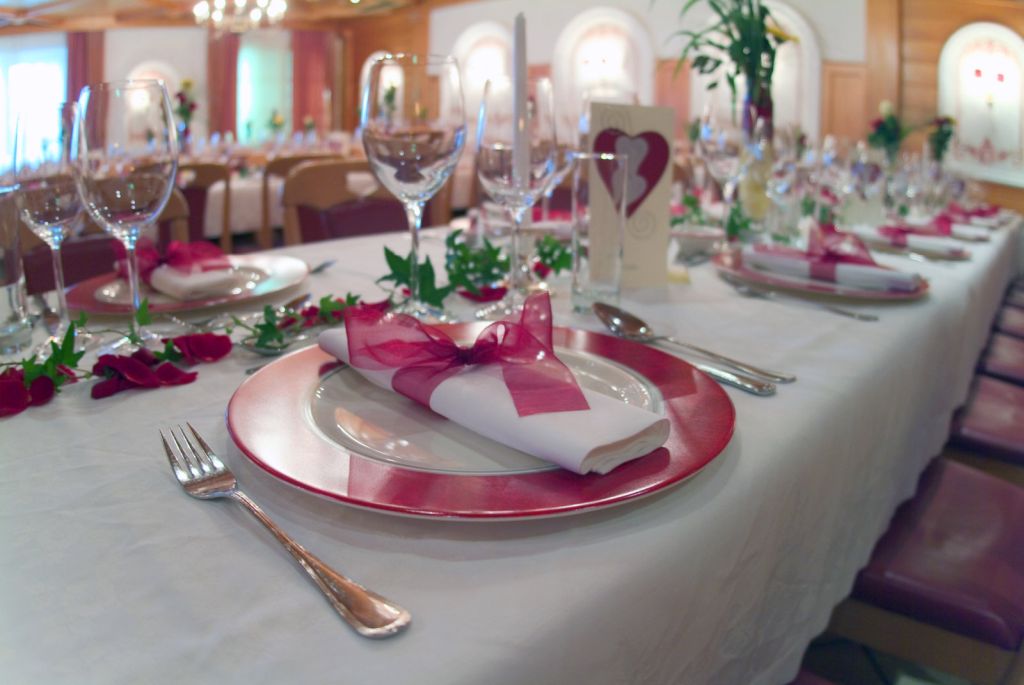 If you prefer to rent fancy clothes instead, there are several options for both men and women:
https://kleiderverleih.at – evening dresses and tuxedos are rented for price of 150-170 Euro. Large selection in different styles and designs.
https://www.lamberthofer.at/en/tuxedo-rent/ Tuxedo rental, you can put your measurement online and they deliver, with adjusted suit for your body size and shape. Rental for a weekend is 180 Euro.
Conclusion
Decision on what to pack for Vienna visit will certainly depend on when are you coming and what are you planning to do. Since most of our luggage is usually clothes and shoes, this is where we placed our focus and elaborated on various occasions and options of what to wear. We hope this will make it easier for you to pack for your next Vienna trip. Safe travels and see you soon!