The shopping in Vienna is not the first reason people choose to visit this wonderful city, but it is definitely among the top three (together with arts and culture). With the global presence of top brands worldwide and infinite possibilities of online purchasing, shopping has lost its charm and become a hassle during travel.
But, if you are looking to indulge yourself in some money-spending therapy, Vienna offers amazing shopping opportunities, especially for local products and travel souvenirs. Here is the info on the main shopping areas and the things you can buy.
Shopping malls
This classic shopping experience is still very much alive in Vienna. There are several large shopping malls within city limits easily reachable on foot and some of them in a matter of minutes by public transport.
They all offer ranges of global brands in fashion, cosmetics, electronics, and accessories, plus many local brands and gift shops. They also have numerous coffee shops, bars, and restaurants for pleasant breaks between shopping tours. Here are the top malls for shopping in Vienna:
Ringstraßen-Galerien is a centrally located (1st district) shopping mall with upscale shops and trendy eateries. It is perfect for downtown shopping and a little daily distraction from your exploration of Vienna.
Wien Mitte The Mall is a large mall incorporated into one of the main Vienna stations (Wien Mitte). Most of the large malls are located in and around main transport hubs and they are easily reachable by underground or bus. Wien Mitte The Mall is one of them and it is also reachable by foot since it is in the 3rd district.
Donau Zentrum is a massive shopping mall in the 22nd district in the Kagran area and it is easily reachable by the U1 underground line from the center of Vienna. Apart from many shops, bars, and restaurants, this mall also has a large cinema.
Shopping Center Nord is another large shopping mall, located in the 21st district in the north of Vienna. It also offers a variety of shops and eateries and also a cinema. Due to its location, it is more popular with locals than tourists.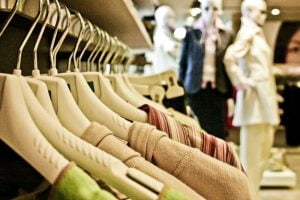 BahnhofCity Wien Hauptbahnhof is another shopping center incorporated into one of the main train stations. It is located in the 10th district and it is convenient to visit when traveling by train.
There are also several other, smaller shopping malls, such as Columbus in the 10th district, Q19 in the 19th district, and Galleria Einkaufszentrum in the 3rd district.
Department stores
For even more traditional shopping, we recommend a few department stores that can offer some good deals on fashion, cosmetics, and souvenirs as well.
Steffl is a posh department store with a restaurant offering city views. It is around a corner from Stephansdom, which is affectionately called Steffl, hence the name. It sells famous brands such as Gucci, Hugo Boss, Tom Ford, and others.
Peek & Cloppenburg is a department store chain that offers retail and high-fashion clothing for a reasonable price. Also, it has permanent sales that will make it handy to renew your wardrobe while in Vienna. There are three shops in Vienna and there is one in the famous Kärntner Strasse, so it will be easy to find.
Hema is an international chain of classic department stores and the one in Vienna has an assortment of items that you would expect in these types of shops. There are clothes, shoes, and cosmetics at affordable prices for everyone's budget.
Shopping streets
Every city has a main shopping street, where all the trade and buying was done for centuries, and they became modern shopping areas and part of tourist attractions. Vienna has several streets that are famous for shopping.
Kärntner Strasse
This is THE shopping street of Vienna and one of the most popular pedestrian zones in the city. It is also very significant historically, as it existed since ancient Roman times ("Strata Carinthianorum").
The street connects Stephansplatz and Karlsplatz in 1st district. There are plenty of flagship stores of famous brands here, local souvenir shops, and many historical buildings. Most of the shops are open 10:00-20:00, Monday-Friday, and 10:00-16:00 on Saturday.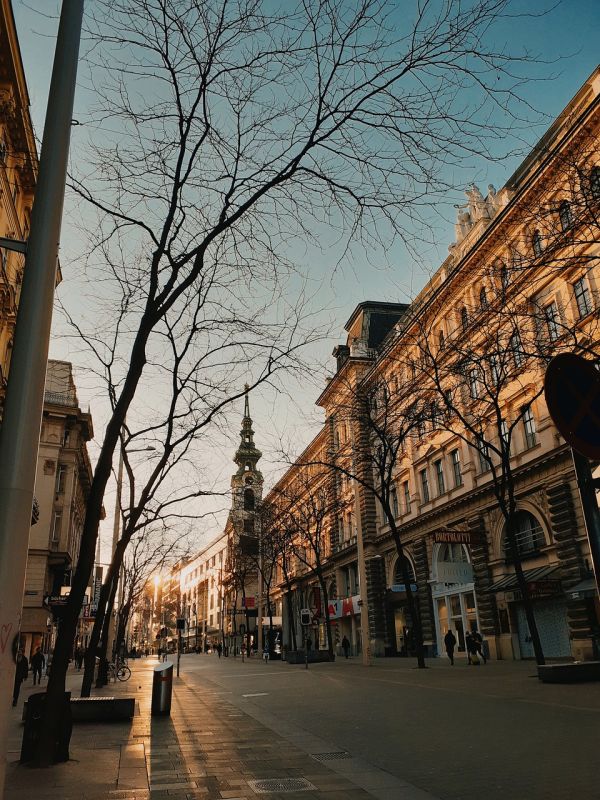 Mariahilfer Strasse
If Kärntner Strasse is THE shopping street in Vienna, Mariahilfer Strasse is the longest shopping street in the city. At almost 2 km in length (of the shopping area, the street's total length is 3.7 km) and many shops, bars, and restaurants, this street is very popular with tourists and locals alike.
The street has a combination of pedestrian and standard sidewalks along with the road areas and it is very enjoyable for walks. What is interesting about this street is that there are many charming side streets intersecting (examples: Neubaugasse or Zollergasse), with interesting local shops where you can discover nice souvenirs and gifts. You can also have a quick snack there outside of busy Mariahilfer Strasse.
Graben
Graben is a short, but wide pedestrian street in the heart of Vienna and as popular for shopping as Kärntner Strasse. It is also famous for its Plague Column, dedicated to victims of the Great Plague in the 17th century, and now understandably very popular with tourists during the COVID-19 pandemic. It has several high-end shops and it stretches from Stephansplatz to the beginning of Kohlmarkt street.
Kohlmarkt
Kohlmarkt is another short but famous street, it runs as a continuation of Graben and it is lined with luxury jewelry shops: Cartier, Chopard, Tiffany, Wellendorff, and equally luxurious local jewelers: Wagner, Bucherer, and Schullin. For unique and rare pieces of jewelry, there is a Dorotheum auction house on the same street.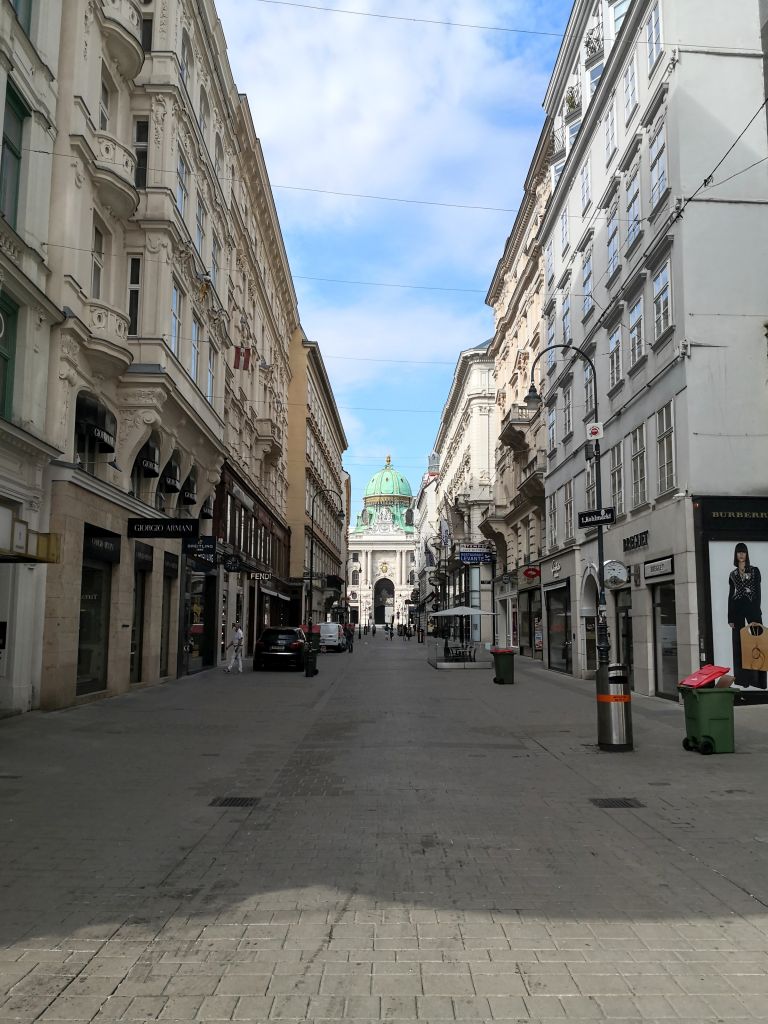 Goldenes Quartier
This is actually a quarter, not only a street, but it deserves to be placed here. This is the new shopping area in the old city and brands like Louis Vuitton, Emporio Armani, Miu Miu, Prada, and Saint Laurent have their flagship stores opened there. The area is located at the intersections of the following streets Tuchlauben, Bognergasse, Seitzergasse, and Am Hof in the 1st district, and more info you can find on their website.
Local shops
Vienna is famous for manufacturing, trade, and shopping for centuries and there are many local shops selling locally produced design, fashion, and jewelry items, souvenirs, and gifts, owned by local families for generations or newly founded design studios. Quality-wise they don't lack anything from world-known brands and they are much cheaper in comparison, so we recommend visiting these shops and getting something unique to remember Vienna.
Knize tailored robes for the Austrian royal court, today it is a famous gentlemen's suit and accessory designer shop. This shop can come in handy if you are planning to visit the state opera or any of the traditional balls. Located in the city center, on Graben street.
Scheer is producing handmade shoes and accessories for generations (from the early 19th century). They also do shoe repairs and maintenance (something you don't see often nowadays with shoe mass production). They are located in Bräunerstraße, just off Graben street.
Augarten porcelain store creates designer porcelain items, such as plates, cups, and accessories, but this is not just simple kitchenware, this shop was designing and producing imperial porcelain for centuries. You can purchase high-end porcelain items and even personalize them with your own design and logos. Located in the 2nd district in Obere Augartenstraße.
Code7 is another porcelain shop, but with more modern and recent designs, featuring local and Czech designers and artists. They also have other designs, not only porcelain. Located in Spittelberggasse in the 7th district.
Glashütte Comploj is a design shop specializing in unique items made of glass. It is worth visiting the exposed items in the gallery alone. Located in Westbahnstraße in the 7th district.
Die Sellerie is a small design studio specializing in stationery, home accessories, ceramics, and gift ideas from local designers and manufacturers.
Die Werkbank is a handmade paradise with unique products, gifts, and accessories made by Viennese designers and manufacturers. Located in Breite Gasse in the 7th district.
Viennese Soap (Wiener Seife) is handmade soap produced based on old Viennese recipes. This is quite a unique set of products you can buy as gifts. They have two shops, one in Hintzerstraße in the 3rd district and the other in Herrengasse in the 1st district.
Sacher Confiserie Vienna is selling famous Sacher Torte and other Viennese confectionery in their posh shop where you can collect sweet items as a takeaway or order online with delivery. It is part of Sacher Hotel in Kärntner Straße.
Xocolat Manufaktur is a local design chocolate shop with a selection of exquisite designs and tastes of chocolate truffles and pralines. Located in the 9th district in Servitengasse.
The Vienna Naschmarkt is not actually a shop, but an open market with almost 120 stands selling fresh produce, food, and vintage souvenirs. There are also several bars and restaurants offering local and international cuisine. Originally established in the 16th century, it is located between Karlsplatz and Kettenbrückengasse on the border between the 4th and 6th districts.
Conclusion
Shopping in Vienna is definitely one of the activities you can do when visiting as there is plenty of things to shop for: fashion, design, jewelry, gifts, souvenirs, and gourmet sweets (to name a few). We have listed just a few shopping options and there are literally hundreds of shops and galleries you can visit and find something that will impress you. Happy shopping!