Best restaurants in Vienna. Austria has quite distinguished cuisine, consisting of a mixture of German, Hungarian, and several other, mostly Central European influences. This includes lots of meat, mostly pork and beef, vegetables, both cooked and pickled, and a large variety of sweets, mostly cakes with heavy fillings. Food high in calories is normal for places like Austria, as the climate can be harsh during winter and the majority of the country is in mountainous areas.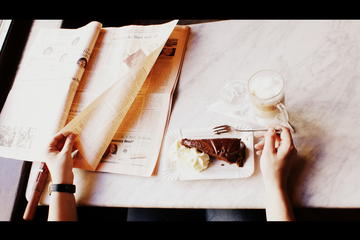 Vienna is no exception in Austrian cuisine, where you can find traditional Austrian food on every corner both in restaurants and food stalls around the city. With almost 4,500 restaurants in Vienna area, you will be able to find food for the pickiest of eaters and we will try and recommend the best restaurants in Vienna for you.
Best restaurants for families
Family and Friends is a great family restaurant and it is right there in their name! 🙂 They serve a variety of healthy food and offer great packages for family brunches. XXXLutz is another family-friendly restaurant, although the name could be a bit misleading (a tiny little bit 🙂 ). It offers a great atmosphere, very tasty and affordable food, and a great location – located on one of the main shopping streets in Vienna – Mariehilfer Strasse.
It's a great place to have a break while exploring Vienna shops. Brau Bar is another family-friendly restaurant with a classic German and Austrian menu. It is a bit off the tourist areas, but very well worth a visit.
Best value for money
If you are conscientious about your budget, you will still be able to enjoy great food around Vienna. Here are some recommendations: Vienna Sausage is simply a sausage place, very affordable with a variety of genuine Austrian sausages served. Carmen und Ich (Carmen and I) is a traditional Austrian restaurant serving tasty and affordable food including the famous Vienna Schnitzel. Leberkas-Pepi is a very popular franchise of traditional Austrian sandwich shops. You can find it in several locations in Vienna.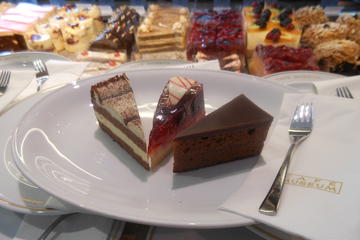 Best restaurants for romantic dinner
For couples that want to spend a memorable evening out with delicious food and in a romantic atmosphere, we highly recommend the following restaurants: Restaurant Kornat, located in the center of Vienna, offered exquisite cuisine and a romantic atmosphere; Zu Ebener Erde Und Erster Stock is a very traditional restaurant with excellent service and also very reasonably priced food; Al Borgo is an Italian restaurant with traditional Italian menu plus some Austrian dishes.
Best for seafood lovers
Vienna is not on the seaside, but it is sitting on the Danube river and there is plenty of fresh water around Austria, so fresh fish is always available (together with seafood). Nautilus Fischrestaurant is highly recommended for an excellent variety of seafood and fresh fish dishes. Portions are large and prices are very reasonable.
DO & CO Stephansplatz is centrally located inside a hotel and it offers apart from delicious food, a great view of the Vienna pedestrian area on the main square. This is not exclusively a seafood restaurant, as they serve an international menu. Konoba is a traditional fish and Mediterranean restaurant with a great menu and excellent fish dishes. It offers also a great selection of Croatian wines.
Best authentic Austrian food
Almost all restaurants listed above serve some authentic Austrian food, such as Vienna Schnitzel or sausages, but if you want to experience real local food, we recommend these places: Beim Hofmeister is centrally located in Vienna, and it is a walking distance from Stephansdom. Its menu is not that large, but everything on the menu is delicious and very reasonably priced. It's a perfect restaurant to take a break from when exploring Vienna on foot.
Gasthaus Elsner is a very simple traditional restaurant that serves authentic food in a very friendly atmosphere. Prices are also very budget friendly. Die Feinkosterei is also centrally located in a stylish building and offers a variety of Austrian and Central European menus. It's a nice and cozy place to have lunch or dinner while walking around Vienna.
We also recommend going for a pub crawl, where you can taste some local or international beer and liqueurs and enjoy some bar food. Click on the picture below for our offers.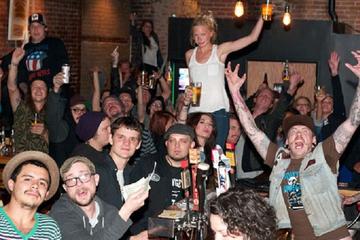 Conclusion
Vienna has lots to offer food-wise and there is a nice meal for every taste and every budget. Even if you don't like traditional Austrian cuisine, you are always welcome to visit any of the world's food chains to keep you full while exploring this wonderful city. The only problem with finding the best restaurants in Vienna is there are too many really good ones. 🙂 Enjoy!
This post was originally published on our parent website, gotravelyourself.com